Harborx is a mobile-focused Forex and CFD brokerage, which seems to have a knack for the social aspect of trading. Although the site does not dwell too much on the CFD (Contracts for Difference) aspect, in the FAQ section, it is indeed mentioned that Harborx features that product too.
Perhaps the most interesting thing about Harborx is the fact that it is not just mobile-focused in the classic sense of the word. Its trading platform is in fact exclusively available on mobile (it can be downloaded freely from the AppStore as well as Google Play). We're not sure if such an approach really makes a lot of sense in this day and age, when making the offer available on the PC wouldn't indeed be that much of an extra effort, but Harborx are apparently sold on simplicity. That's exactly what their platform selection suggests as well. The fx broker is aiming for new traders and beginners, who do not need sophisticated charting and analysis tools, but choose to rely instead on the skills and knowledge of their peers.
What are Harborx's main selling points then? The simple and handy mobile platform allows traders to connect with top traders all over the world, to copy their moves and to discuss strategies. This way, learning is achieved by copying the moves of others, and also by picking up tips from expert traders.
Despite its relative simplicity, the platform excels in bringing traders up-to-the-minute price charts and real time exchange rates. The Harborx setup also allows traders to analyze and learn from their own past successes and failures.
The asset selection featured by the mobile platform covers some 50 currency pairs – which is indeed quite impressive, considering the scope and complexity of the operation.
Here's what you can expect from Harborx in a nutshell:
– the minimum deposit at the brokerage is $50 (which is indeed very accessible)
– the operation is licensed by CySEC. This also means that it does not accept traders from the US.
– the leverage is up to 1:100, which sort of falls behind the industry-average, that we would say is in the neighborhood of 1:500. This can be a blessing as well as a hurdle: good traders know how to take advantage of large leverage. For them, this is obviously a problem. Beginners on the other hand, can easily overextend on leverage, so 1:100 is indeed about right for them.
– the spreads start from 2 pips.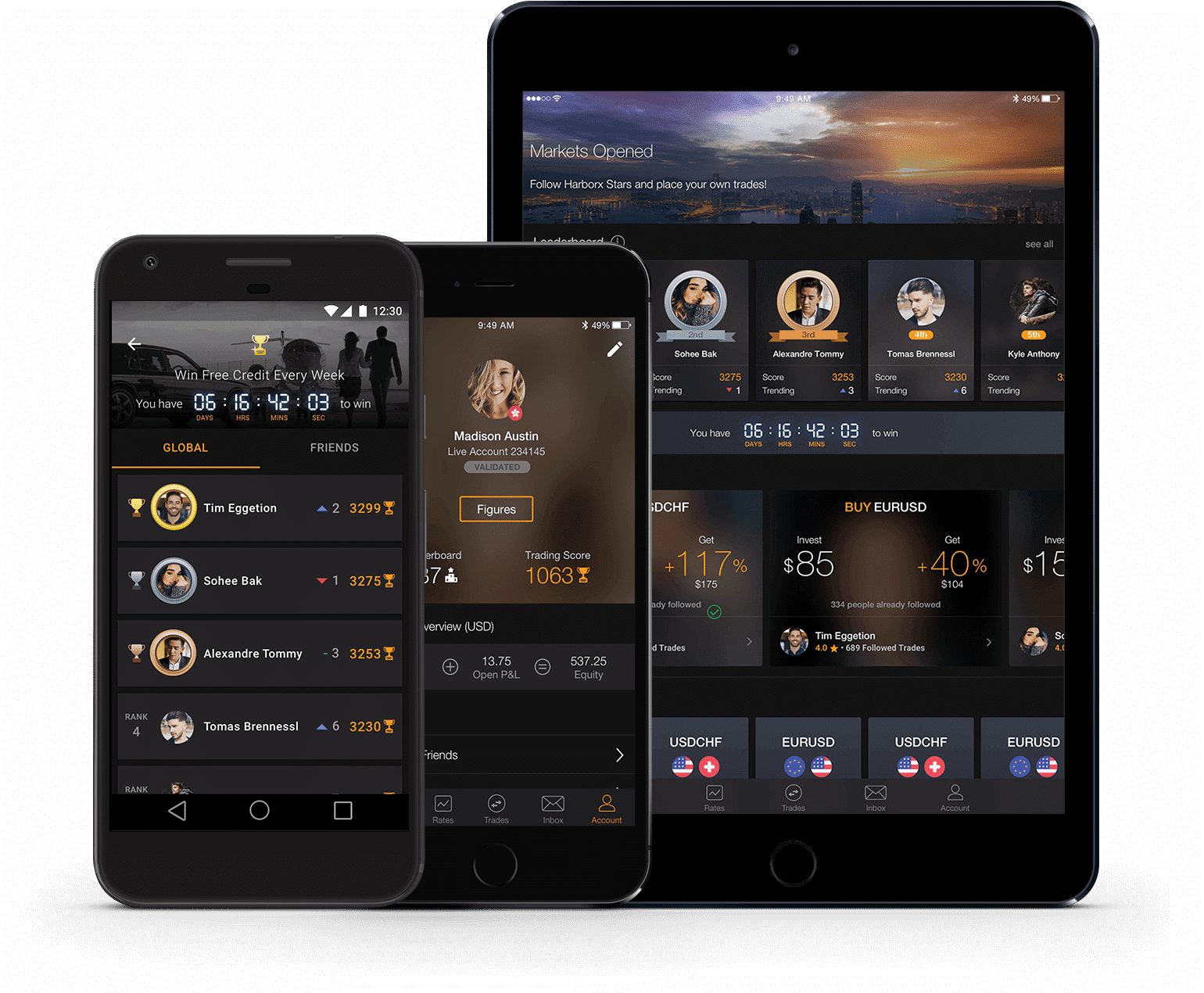 Harborx's Background
As said above, the company behind the Harborx website is licensed in Cyprus, under CySEC license #230/14. What this means is that the operation is fully MiFiD compliant and that it can peddle its services all over the EU. It is also fully compliant with the Investment Services, Activities and Regulated Markets Law of Cyprus. To top it all off, the operation is a member of the ICF (Investor Compensation Fund) which means that in case of a broker default, clients will have their funds reimbursed up to a EUR 20,000 limit.
The corporate entity behind the operation is Harborx Ltd. based at KIBC, 4 Prophet Iliya Street, Limassol 4046, Cyprus. The office phone number is +357 25 025522, and information can be requested through [email protected], too.
Unique Features
The beginner-oriented nature of the operation is also reflected in the fact that the setup is very playful. Traders are offered various promo codes, leader boards, achievements and missions. People can actually compete against their friends, adding a whole new, fun aspect to an otherwise potentially tedious chase after profits.
It has to be noted that while there is a trial account option, many of the above said features are not available in it.
Account Types
Sticking with their mantra of simplicity, Harborx only offer two account types: real money and trial. The trial account works almost as well as the real money one, but it is not nearly as much fun. Through the trial account, traders can follow and copy Star Traders, but they cannot – for instance – have friendly trading competitions.
The trial version of the account is also limited to 90 days. Following that, traders are compelled to upgrade to a live account. Once the upgrade has been done, there is no going back to the trial version.
Platforms
As said, the Harborx platform is only available in mobile versions for Android and iOS. On Google Play, the rating of the app is quite stellar.
The platform allows the placing of market orders, the use of stop loss and take profit settings and pending orders (which entail the placing of orders to the preferred price-point of the trader, and waiting for the market to catch up).
The leaderboard feature allows traders to compare their performance with the trading performances of their peers. The most successful traders gain access to weekly bonuses.
Interaction with the Star Traders and other members of the Harborx community is not limited to simply copying their trades and feeding off their advice. Users can comment on other profiles and they can reply to comments. Thus, genuine and valuable conversations can ensue. To follow actual trading recommendations, all traders need to do is to tap a card from the recommendations section of their Trending page.
The social aspect is further strengthened by the feature which keeps track of traders' Facebook friends, allowing for trading competitions within this friendly fold.
In addition to all the above, the Harborx platform offers an interactive tutorial too, designed to immerse traders into the multitude of unique and interesting features supported by the brokerage.
A referral program is also part of the package. According to the terms of this program, referrers are entitled to a $10 bonus, as are those referred. These extra funds cannot be withdrawn, though the profits generated off them are fair game, provided they exceed the $25 mark.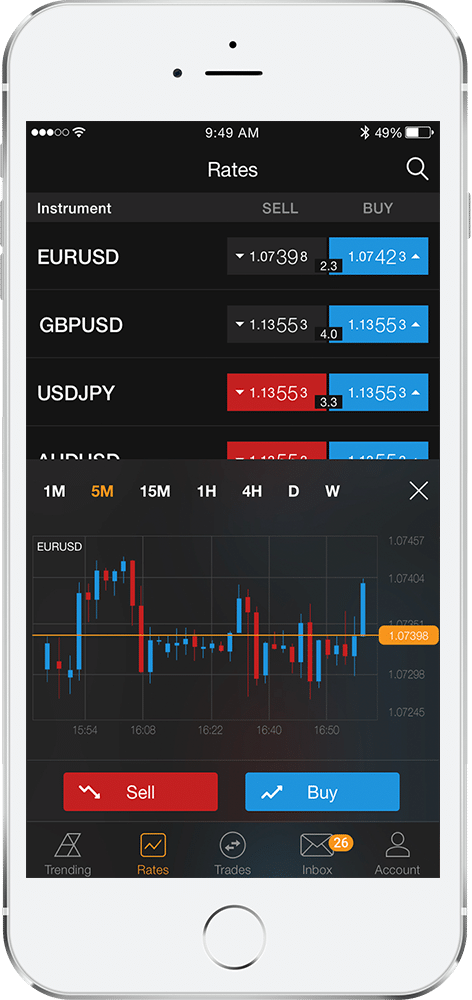 Deposits/Withdrawals
Deposits can be made via Debit- and Credit cards, PayPal and Skrill, as well as through wire transfers. Only deposits from the person whose name has been registered with Harborx are accepted. The only supported currency is USD.
Withdrawals are done through the same methods. Harborx do not charge any fees on client deposits/withdrawals.
Customer Support
Harborx support can be contacted via an email form available on the contact page of the site. There's an actual email address available too (info@harborx.com) as well as a support phone number: +357 25 262555.
Conclusion
Harborx is not just a legitimate Forex and CFD brokerage, it is also a fun trading-based mobile game, which allows beginners to learn, compete, complete missions and hopefully generate profits while at it.
The available platforms are mobile-only. The tradable asset selection is decent, though the spreads on some of these assets are indeed on the steep side. The leverage could be a bit more generous too.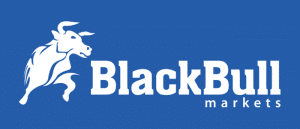 Forextraders' Broker of the Month
BlackBull Markets is a reliable and well-respected trading platform that provides its customers with high-quality access to a wide range of asset groups. The broker is headquartered in New Zealand which explains why it has flown under the radar for a few years but it is a great broker that is now building a global following. The BlackBull Markets site is intuitive and easy to use, making it an ideal choice for beginners.
Please be advised that certain products and/or multiplier levels may not be available for traders from EEA countries due to legal restrictions.