LONGHORNFX CONS
Limited number of commodities
Few educational resources
Traders' Viewpoint
LonghornFX was founded in 2020 and is based in Saint Vincent and The Grenadines. It is a relatively new broker but has already gained positive reviews from broker comparison sites and customers, and has won awards including 'the Best Newcomer Broker 2020', from FXDailyInfo.com, and 'Best New Forex Broker 2020', from AtoZ. The broker offers tight spreads, low commissions and reasonable swap fees, and there are few hidden extras when it comes to fees.
LonghornFX specialises in forex and crypto trading and offers around 55 fiat currency pairs and around 35 digital currency pairs. There are also around 64 stocks and over 11 indices available, and a limited number of commodities.
All clients have access to the popular MT4 trading platform along with all the tools and indicators included with, or compatible with, the MT4 software. Social and copy trading is available. There are also mobile apps available free for iOS and Android devices.

Educational resources at this broker are currently quite limited, although there are some good articles on various aspects of online trading. This is an area that could be improved, but given the vast amount of freely available education on trading that now exists, a lack of in-house educational resources is not necessarily a problem, even for newer traders.
LonghornFX's customer support is available 24 hours a day, seven days a week, allowing contact via a number of mediums including live chat, email, and callback. Customer support can be easily accessed by both existing and potential customers.

About LonghornFX
LonghornFX is a multi-asset online broker offering a wide range of financial instruments as CFDs. The company was founded in 2020 and is based in Saint Vincent and The Grenadines. Instruments available to trade include a wide range of forex pairs, and an impressive variety of cryptocurrencies, along with single stocks, indices, and commodities. The broker offers a range of features via its intuitive, easy-to-navigate website, and clients benefit from access to the popular, award-winning MT4 platform. LonghornFX is a true ECN STP broker offering excellent trading conditions and leverage of up to 500:1 on some instruments.
Who does LonghornFX appeal to?
LonghornFX is a multi-asset broker with wide appeal, but the broker's specialist services in CFD forex and crypto trading mean that it appeals to traders interested in trading these instruments with leverage. The minimum deposit of just $10 means this broker can work for traders on any budget. Generous leverage allows traders to speculate on, and profit from, price movements of specific assets, without ever owning the underlying asset.
There is no doubt this broker will primarily appeal to forex and crypto traders, especially as bitcoin is the default way to fund your trading account at LonghornFX. Being able to trade stocks, indices and commodities as well, however, means the broker will also attract those traders who want to be able to diversify their investments and trade a few different asset classes, all under one roof. The broker accepts clients from all over the world, including the US. Trading restrictions may apply, depending on local laws in your country of residence.
Account types
LonghornFX offers one main live account type to all customers, which is another thing that may contribute to the broker's broad appeal. Both new and experienced traders can access all the same account features and benefits. All traders can fund their account at the level that suits their budget, with a low minimum deposit. All traders have access to the same spreads and the same choice of instruments. LonghornFX also offers a risk-free demo account, to allow new clients to get used to the platform and find their way around. The demo account is very realistic and gives traders access to the same trading conditions they can expect with a live account.
Markets and territories
LonghornFX operates across many different territories, and it is possible to deal all over the globe in a variety of markets. Trading is available whenever the markets are open, which is 24/5 for most markets and 24/7 for the crypto markets. The broker offers access to a range of financial markets and asset classes and has a particularly good choice of cryptocurrencies to trade. Outside of specialist crypto exchanges, most brokers only offer a few options when it comes to trading digital coins, but LonghornFX has more variety than you would expect from a multi-asset brokerage.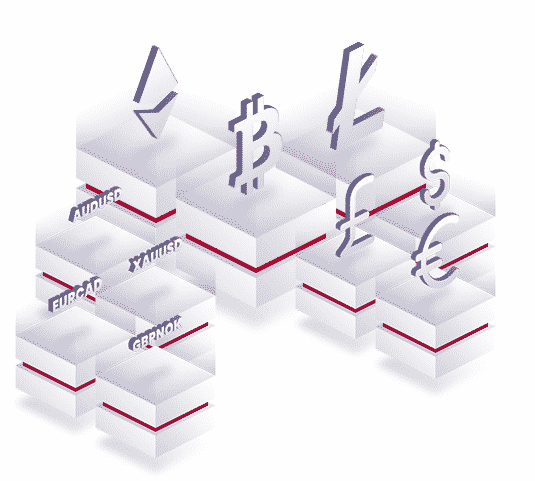 Instruments and spreads
This brokerage offers an interesting and diverse range of tradeable instruments. As well as the 55+ forex pairs and over 35 crypto pairs already mentioned, traders have access to over 60 single stocks, and over 11 major indices. A limited amount of commodities are also available, and all instruments can potentially be traded as CFDs. Minor and exotic currency pairs are available and the wide range of digital currencies mean it is possible to trade a variety of digital coins, including bitcoin, litecoin and ethereum.
Spreads are dynamic and will vary across different financial instruments, but are generally very competitive. The quoted EURUSD spread was 0.8 pips at the time of writing. Pricing at this broker is made clear and spreads are updated constantly. Simply visit the 'Live Spreads' section of the website, to see the spreads currently being offered for each instrument.
Fees and commissions
LonghornFX runs on a transparent pricing model for all account holders, with competitive spreads and low fees. Hedging and scalping are allowed but may incur extra fees, and holding a position overnight will make that position subject to swap fees.
At LonghornFX, the spreads vary, but will always be clearly displayed on the live spreads section of the website, where up-to-date spreads for all the broker's offerings are displayed. There are margin rules, with a stop out of 70% and margin call of 100%. Minimum trade size is 0.01 lots and there is a maximum cap on trade size of 1,000 lots.
The minimum deposit to open an account is $10 and there is a flat fee levied on all bitcoin deposits and withdrawals, currently set at BTC0.0005. Fees and charges are subject to change, sometimes without notice, so it is advisable to check current fees carefully and be aware that there may be other fees that apply to your trading account that are not mentioned in this LonghornFX review.

Platform review
LonghornFX offers its clients access to the ever-popular MetaTrader 4 platform. As MT4 enthusiasts are aware, the platform has a range of advanced features including a variety of integrated technical indicators, sophisticated backtesting facilities, advanced charting tools and Expert Advisors. There is also the advantage that the MT4 interface is highly intuitive and customisable, and integrates well with many third-party tools and plugins. MT4 can be downloaded for Windows or for mobile devices.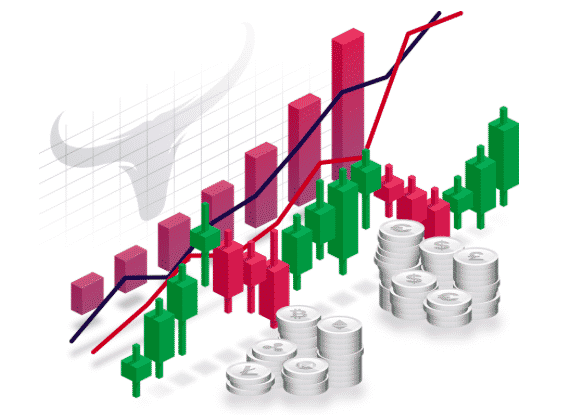 Mobile trading
Like most online brokers, LonghornFX provides access to a mobile app available for both iOS and Android devices. The app can be downloaded for free and functions well, allowing traders access to all the same tools, functions and features as the desktop platform. The app also provides access to all instruments and extras such as newsfeeds and trading resources, albeit in a different layout that can take some getting used to. Mobile traders will generally find they can easily trade on the go using the app on the mobile device of their choice.
Social trading and copy trading
While LonghornFX does not actively provide copy trading or signals to its clients directly, the broker works in collaboration with Learn2Trade — a real-time provider of forex signals, market analysis, market news, trade ideas and trade recommendations. Listing LonghornFX amongst its top brokers on its homepage, Learn2Trade offers its signals to any MT4 trading account.
Crypto
LonghornFX has plenty to offer its clients when it comes to trading digital currencies on the platform. It is possible to trade a wide range of cryptocurrency pairs, via your main trading account. Spreads available are quoted in the live spreads section on the website, and will vary depending on market conditions. At the time of writing, spreads offered included 1.65000 on BCH/USD and 90.60000 on BTC/USD. The range of coins available to trade includes XMR, ZRX, and TRX.
Digital currencies are available to trade as CFDs at this brokerage, and currently the maximum leverage quoted for trading cryptocurrencies is 1:100, but this will, of course, depend on the exact pair being traded. Remember there is a small flat fee charged on deposits and withdrawals made in bitcoin. There is some information on the site about trading cryptocurrencies to help you get started if you are relatively new to crypto trading.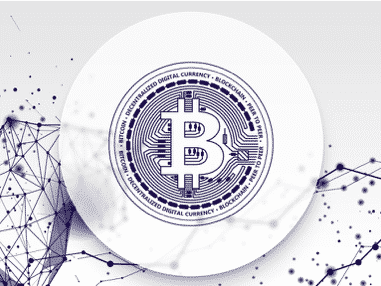 Charting and tools
The LonghornFX platform provides all the charting options and other trading tools you would expect from a reputable online broker, allowing traders to access automated data analysis, backtesting facilities and technical analysis indicators. As experienced MT4 traders will know, the platform comes with the ability to customise and combine your preferred technical indicators and charting tools, and add Expert Advisors and other relevant plugins as needed.
Education
This is one area where this broker could potentially improve substantially, and possibly will, as it is a fairly new company. Educational resources for clients are limited, and there are none of the online courses and on-demand video tutorials that some brokers offer. There is an education section on the website, however, found under the 'Articles' section in the main menu. Here you will find a variety of pages covering a number of topics for both new and experienced traders. Topics covered include increasing your earning potential with leverage, measuring trades in lots, and breaking down bitcoin. There are some useful definitions of terms such as pips and leverage, and the articles in this section are generally well-written and informative, just not that extensive.
When it comes to learning about trading with LonghornFX specifically, there is a very useful FAQ section where new clients will find answers to most of their questions regarding opening an account, making deposits and withdrawals, and getting started with trading, as well as which assets they can trade, where to find their trading history and what to do if there is a problem with a trade.
This section also has some information on trading on the MetaTrader 4 platform, and a small section with a few FAQs on trading cryptocurrencies. It should be remembered that there is a lot of education on trading, freely available on YouTube and other channels, so a lack of in-house educational resources is not necessarily a deal-breaker for online traders.

Trader protections by territory
LonghornFX is a globally available offshore online broker. The firm is registered as Longhorn LLC in St Vincent and The Grenadines, with the company address: Longhorn LLC, First Floor, First St Vincent Bank Building, James Street, Kingstown, Saint Vincent and the Grenadines.
It is important to note that as an offshore brokerage, the firm is not, and does not claim to be, regulated by any international authorising bodies. The firm appears to be fully compliant when it comes to legal guidelines, anti-money laundering practices and general best practices for online brokers. The website carries a clear risk warning and a risk disclosure document, which all potential traders should read carefully. LonghornFX does assure clients that the broker network is fully secured and that client funds are stored in offline BTC storage wallets to protect against online hacking threats.
How to open an account
To open an online account with LonghornFX, simply go to the website and sign up for the platform. Click on the 'Sign Up' button at the top of the page, and follow instructions. You'll be asked to verify your account and may have to upload some documents to prove your identity. The next step is to deposit some funds into your account. You can deposit via a credit or debit card, or by transferring bitcoin directly into your trading account. If you do not already own bitcoin, you can buy some online, in order to fund your LonghornFX account, and you will be offered this option as part of the deposit process.
When you deposit bitcoin, you will be given a 'one time use' bitcoin wallet address. Funds sent to that address will be instantly transferred to your LonghornFX account. Each future bitcoin deposit you make will generate a new, single-use wallet address. Each deposit must be sent to the wallet address within 15 minutes. This is to ensure the security of your funds and account.
Once your account is funded you can create an MT4 trading account by going to your LonghornFX dashboard, selecting 'Trading Accounts', and then selecting 'Open a Trading Account', and following instructions. Remember that LonghornFX also offers a demo account with virtual money you can practice trading with. The demo account uses real-time market data and prices and is a very useful tool, if you need to familiarise yourself with the platform.
Customer Support
At LonghornFX, customer support can be easily accessed via email, by sending a message to [email protected]. There is also a responsive live chat option available on the website, which can be found on the bottom right of the home page. The customer support channels available are good, but the company is missing a dedicated customer support phone line. However, there is the option to request a callback, at your convenience.
Customer support by email and live chat is available 24 hours a day, seven days a week, which is quite important, given that the crypto markets never sleep. Customer support is available to both potential and existing customers, so you can jump on the live chat, or send an email, if you have any questions you need answering before signing up. Remember there is also a lot of useful information available on the FAQ page that will help with aspects such as how to open an account and make a deposit, so check this section first.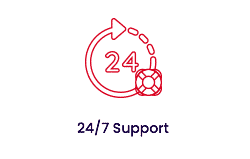 The bottom line
LonghornFX Ltd is a reputable, competitive, multi-asset online broker, which uses the award-winning MT4 platform. The firm's main offerings are forex and cryptocurrency CFD trading and it has around 180 financial instruments in total, all available as CFDs with generous leverage. The minimum deposit is low, and social and copy trading are available. This broker will appeal to keen cryptocurrency traders and especially to those wanting to trade fiat and digital currencies all under one roof.
FAQs
How can I open a demo account with LonghornFX?
Go to the website and click the 'Sign Up' button. Initially, you will just need to enter your name, email address and a password. Once you are signed up, you will have the option to open either a demo account or a live account, or both. You can even open more than one demo account to try out different trading strategies.
 Does LonghornFX offer an Islamic account?
LonghornFX does not offer an Islamic account and is therefore not suitable for traders who must trade according to Sharia law.
What are the deposit options for LonghornFX?
You can deposit via a credit or debit card, or by transferring bitcoin into your LonghornFX account. If you do not already own bitcoin, you can buy bitcoin online, in order to fund your LonghornFX account. You will be offered this option as part of the deposit process.
How do I withdraw money from LonghornFX?
You can request a withdrawal from your account in bitcoin at any time, and it will be processed on the same day. Most withdrawals are completed within six hours, but this will depend on the speed of the blockchain. Details on how this works can be found in the website FAQ section.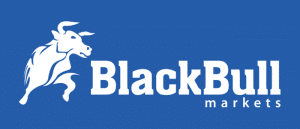 Forextraders' Broker of the Month
BlackBull Markets is a reliable and well-respected trading platform that provides its customers with high-quality access to a wide range of asset groups. The broker is headquartered in New Zealand which explains why it has flown under the radar for a few years but it is a great broker that is now building a global following. The BlackBull Markets site is intuitive and easy to use, making it an ideal choice for beginners.
Please be advised that certain products and/or multiplier levels may not be available for traders from EEA countries due to legal restrictions.