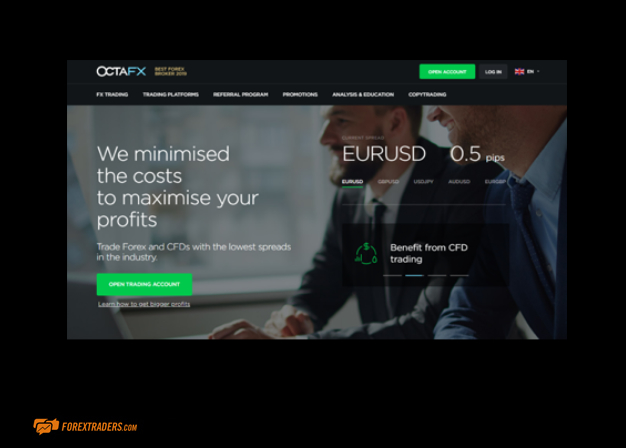 Octa Pros
Octa Cons
Tight spreads and great market flow
Limited number of markets
Top-quality trading platforms
Some areas of the site less transparent than others
Some innovative services to support the trading experience
24/7 Customer Support
FX Traders' Viewpoint
Having rebranded from OctaFX to Octa in September 2023, it seems it was felt time to bring the brand image in line with the wider range of products on offer. No longer 'just' a forex broker, Octa is offering a range of instruments.
The Octa trading platform, was founded in 2011, and is now a global broker. It is an umbrella brand of two different organisations. One is regulated by the CySec (Cyprus Securities and Exchange Commission). Theother is based in St. Vincent and the Grenadines so that traders can experience better leverage ratios and bonuses. It has over 900,000 users and clears $4 billion of trade volumes every day. It received the title of best Forex Broker ASIA in 2019.
Like some of its global peers, Octa offers the pricing and experience of a no-frills broker coupled with excellent, top-quality learning resources and copy trading options. Octa has reliable, fast, low-cost execution using the well known MT4 and MT5 platforms.
There are two different types of account available to users – MT4 and MT5. MT5 is for smart tech trading with a max trading volume of 500 lots and no swaps. The MT4 account mostly fits traders who are looking for an easy start. The trading volume for that account type is less – only 200 lots – but traders are able to avoid swaps by paying swap free commission.
Octa offers the 5 main crypto markets like bitcoin, ethereal and litecoin. The MetaTrader platforms support these markets. Interestingly, Octa does offer 1:2 leverage on their crypto markets. Some brokers do not offer any leverage at all.
Octa gives a high priority to analysis and education for both new and experienced traders to its platform. There are a range of guides posted on their online platform that ranges from a glossary to videos in order to support investors that are getting into trading or looking for new angles to support their trading process. All the background materials are of high quality, and the videos are supported on YouTube.
Customer support scores highly amongst its peers. The average 'first response time' is relatively quick, and it operates on a 24 hour/7 day basis with languages supported being Hindi, Malaysian, Indonesian, Urdu, Chinese, English, German, Portuguese, Spanish, Vietnamese, Thai. It ticks many boxes for traders, who can access it through the live chat, email, phone, or by using an enquiry form.
Octa has accumulated a strong following over the past 10 years. There is a strong trader focus to the platform backed by very high-quality industry-standard research and learning services coupled with a strong in-house copy trading facility. The pushback comes from the more limited number of instruments a user can trade on this platform. However, this should not detract from what OctaFX is, as a convenient, efficient, cost-effective trading proposition, that is attracting a number of third-party industry awards.
About Octa Trading Platform
Octa is a global broker, who offers a new take on certain aspects of the retail brokerage space. Founded in 2011, the firm is headquartered at Suite 305, Griffith Corporate Centre, Beachmont, Kingstown, Saint Vincent and the Grenadines. Its products are available through OctaFX.com and OctaFX.eu.
Its OctaFX.eu arm is regulated by CySec (Cyprus Securities and Exchange Commission) and has offices worldwide. The firm has a strong foothold in the Asian market through its offering an outstanding trade execution service that appeals to traders from all corners of the world.
Octa is an umbrella brand used by two independent broker entities, having recently undergone a brand change from the previously used OctaFX.
Octa Markets Cyprus Ltd is an investment firm registered in Cyprus and regulated by the Cyprus Securities and Exchange Commission (CySEC) using the domain OctaFX.eu. This enables users to trade with a broker under European regulatory oversight with enhanced levels of safeguards.
The OctaFX.com website is registered under Octa Markets Incorporated established in St. Vincent and the Grenadines which permits its clients to take advantage of higher leverage and bonus promotions.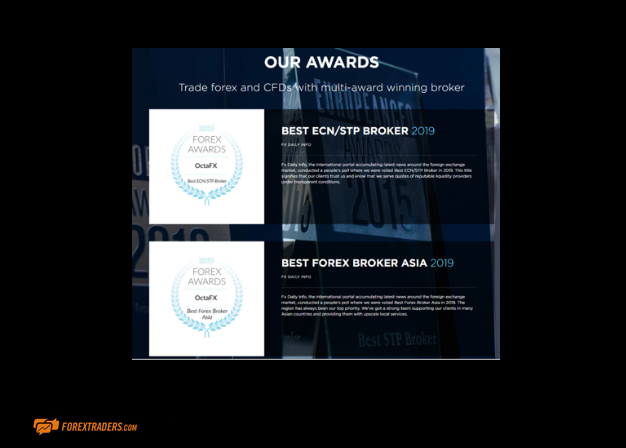 OctaFX's approach has earnt it significant recognition. In terms of clients, it has over 900,000 users signed up and clears $4bn of traded volumes every day. Then there are the industry awards; a selection of some of the most recent accolades includes the title of Best Forex Broker ASIA 2019 and BEST ECN/STP BROKER 2019 (FX Daily Info) and also Best FX Broker 2018 (European CEO Magazine).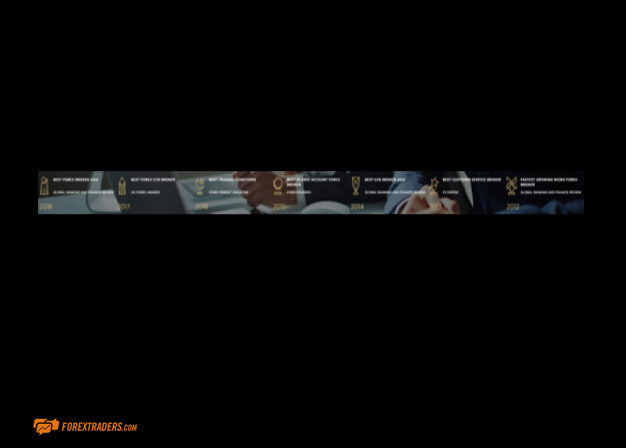 Who does Octa appeal to?
Octa will appeal to those looking for the best of both worlds. It offers the pricing and execution experience of a no-frills broker but complements this with a range of additional services such as top-quality learning resources and copy trading options. The service might best be summed up as 'enhanced execution'.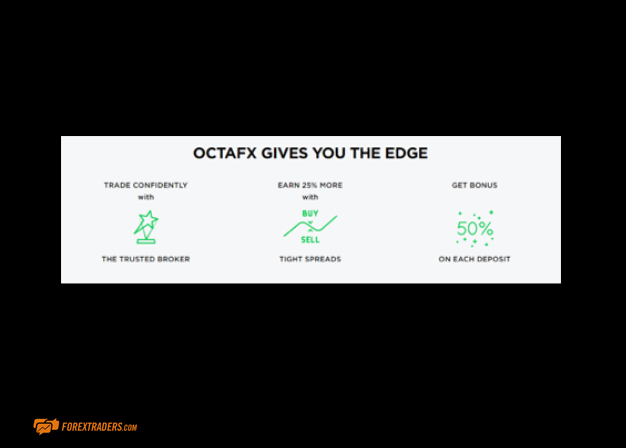 The fact that Octa offers an almost institutional-grade trading experience doesn't mean beginner traders are in any way disadvantaged. Quite the opposite; the firm simply offers reliable, fast, low-cost trade execution using market-leading platforms. Those looking to develop their skill set or improve their trading technique can draw on the support on hand, which is designed to cater to beginner intermediate and experienced traders.
There are two trading platforms to choose from — MT4 and MT5. Spreads can be as tight as 0.0 pips and those who go with the ECN/STP processing option will be provided with exceptional flow quality and reduced slippage.

Octa Account Types
The Octa MT4 account is ideal for beginners because of the small-scale trading it offers. The minimum deposit size can be as small as $20 and leverage of up to 1:500 is offered (depending on the residence of the customer).
The MT5 account offers a wider range of markets than the MT4 account and there are no swaps.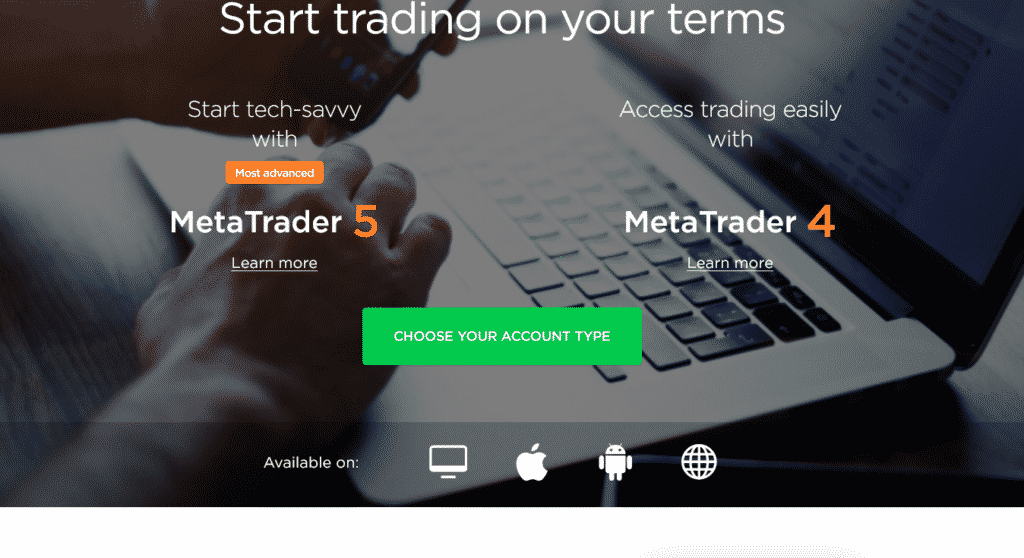 The Pro account uses the MetaTrader MT5 platform and offers a wider range of markets than the Micro account and spreads also tend to be a little tighter.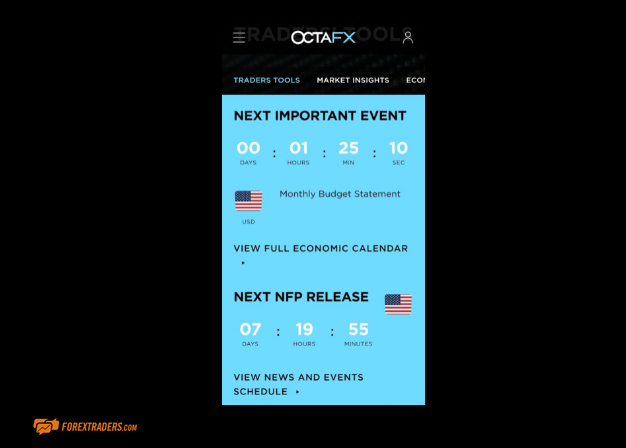 The Copy Trader account area requires separate funding and comes with its own T&Cs.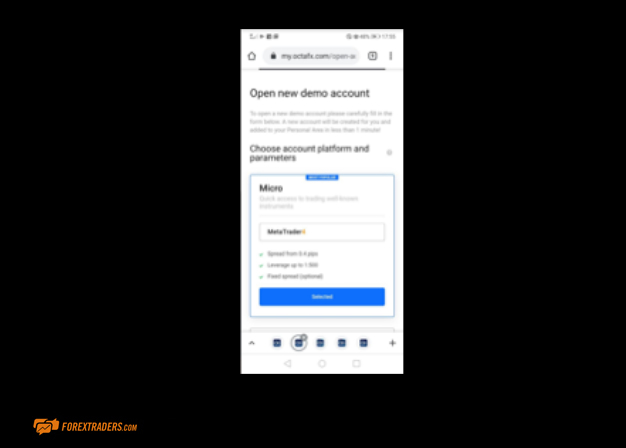 Markets and Territories
The trading focus is on liquid global markets. Forex pairs, metals, indices, energies and cryptos are all available, but traders looking for single stock names will be disappointed. With less than 100 instruments on offer, there is no space for the more complex instruments such as options found in the quieter corners of the financial markets.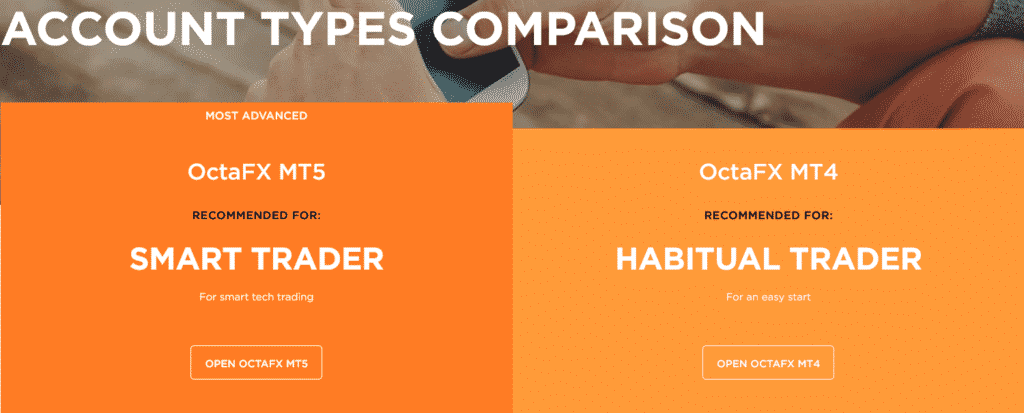 Being regulated by a top-tier authority (CySec) means the firm must comply with certain regulatory protocols. As a result, the service is not available in a range of countries — including the USA, Brazil, Russia, Ukraine, Syria and Cuba.
Octa FX Spreads and Instruments
Octa is so confident about its pricing that there is a section of its homepage dedicated to sharing the live spread on some major forex pairs. Even a quick glance establishes why the firm is so willing to share.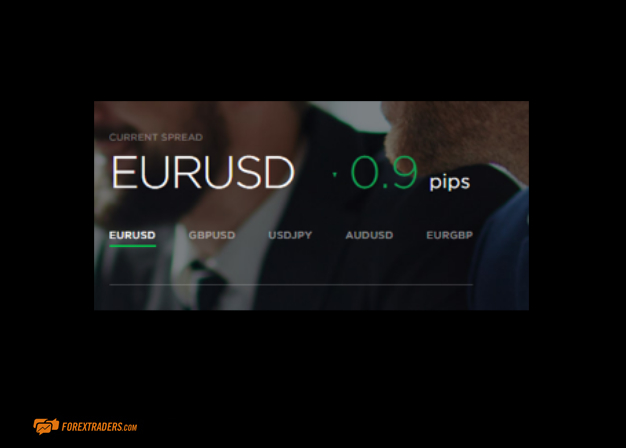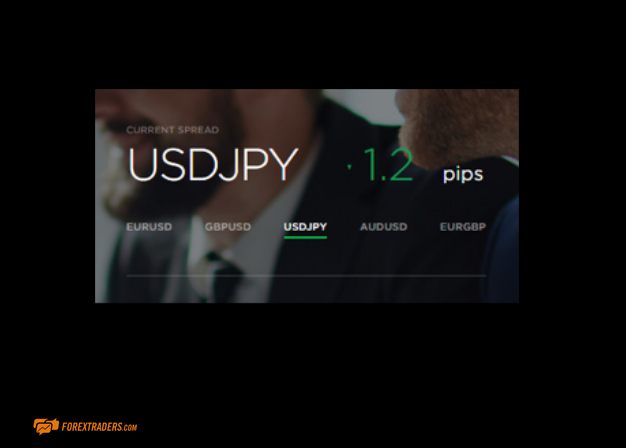 With trading costs being a significant determinant of success or failure, the broker is right to emphasise what a help this could be.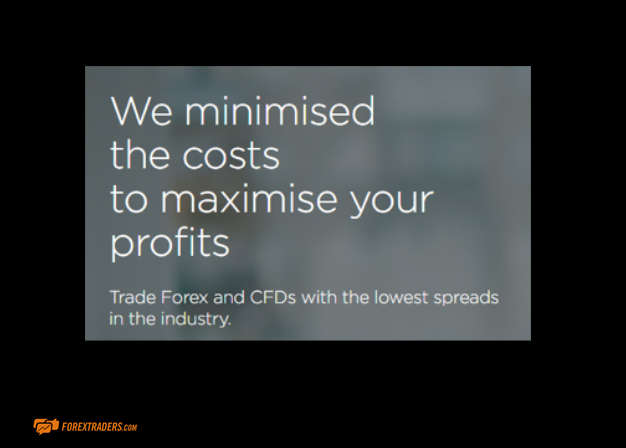 The spreads do vary across the two trading platforms. Fortunately, traders can assess what works best for them by visiting the broker's 'Spreads' page where it provides a clear and concise break down of what charges associated with MT4 and MT5.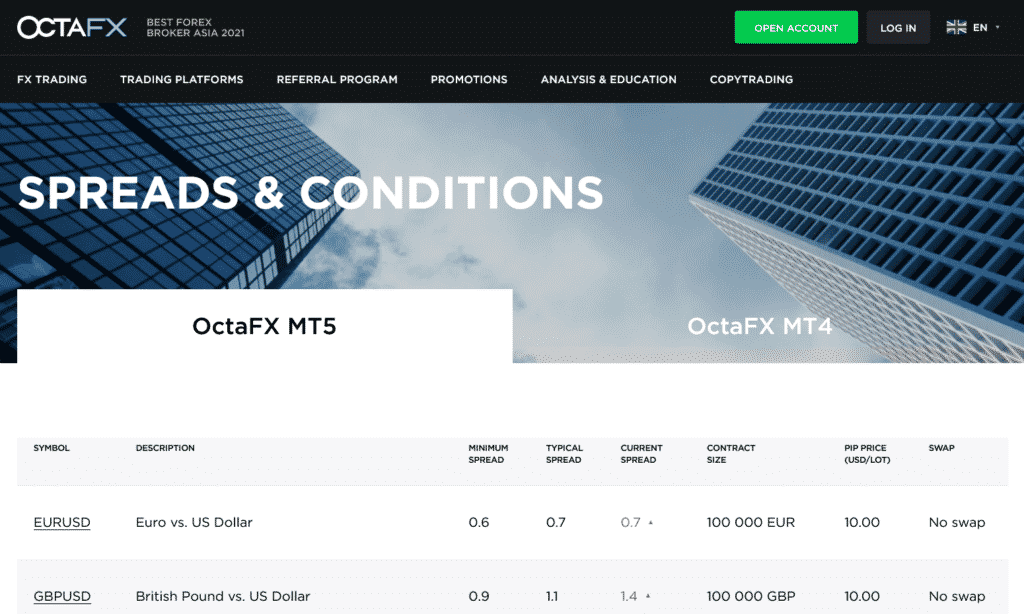 The number of markets is also different across the platforms, but none of them offers a range of instruments that could in any way be called excessive. It is possible to trade forex, metals, soft commodities, single stocks, indices, energies and a choice of five cryptocurrencies. The MT4 account demonstrates the limited selection by only offering four stock indices (AUS200, GER30, NAS100, US30).
Broker Fees and Commissions
Octa is as confident about its financing costs as it is its execution fees. The breakdown across the two different types of accounts is laid out in a reassuringly transparent manner.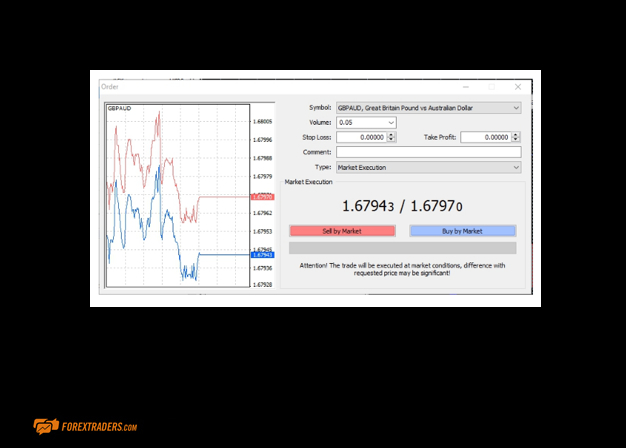 During our testing, we did find that when we scaled up into maximum position size, we were able to get very close to using up our maximum margin capacity when executing. Then a small price move started triggering margin calls. This is an observation rather than a criticism as it just demonstrates the way the site allows aggressive trading strategies to be carried out.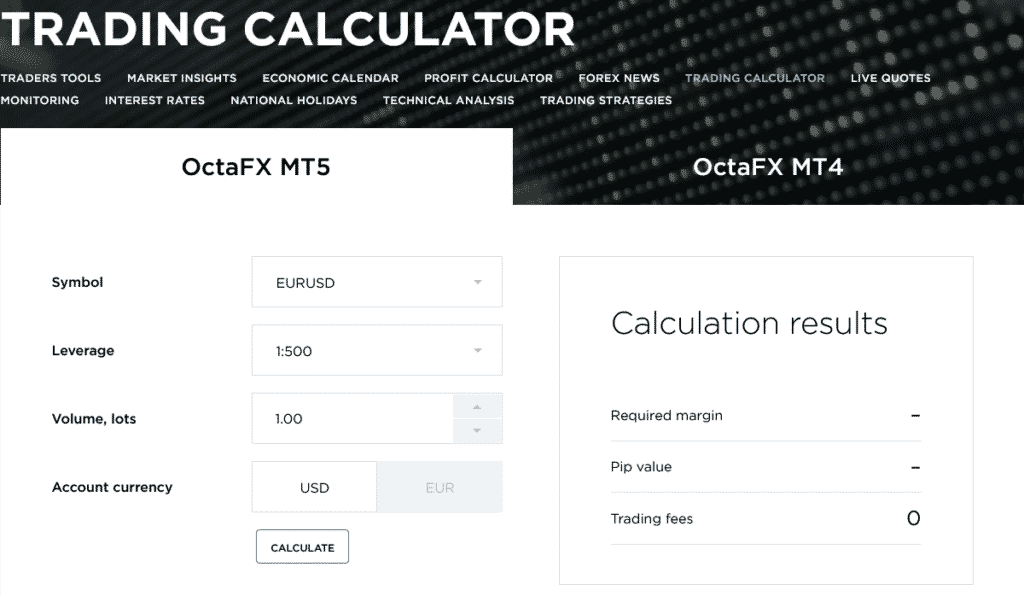 In terms of trading strategies allowed, scalping, expert advisors and hedging are all permitted across each of the two account types, which is not to be taken for granted.
Octa Trading Platform Review
All of the two platforms on offer are well regarded in the trading community. The MetaTrader suite of services is the most popular globally due to the blend of features it offers. There are hundreds of indicators for traders to try out. It is easy to set up to trade 'algo' models on an automated basis, and it offers the expert advisors and MQL5 support services that allow traders to draw on the ideas of others.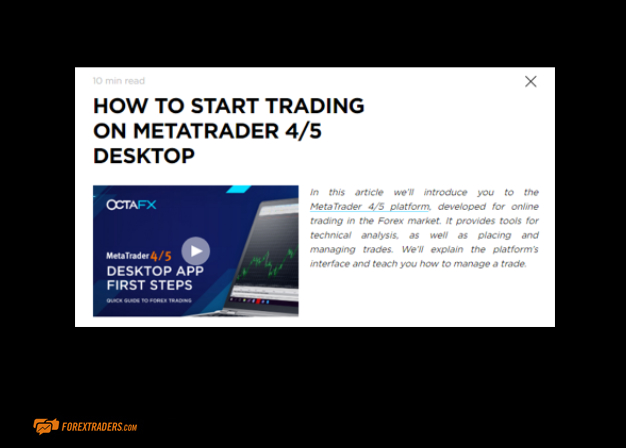 The MetaTrader MT4 and MT5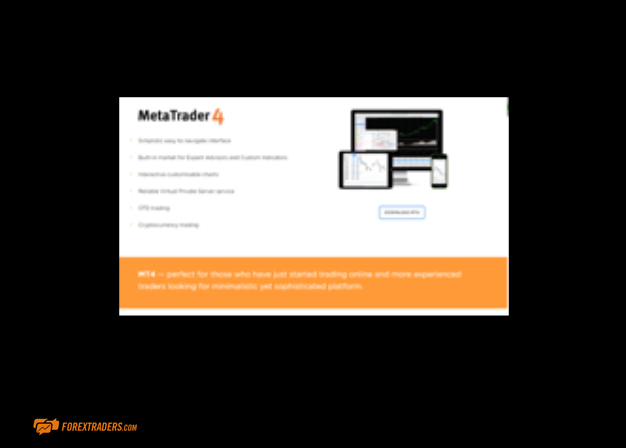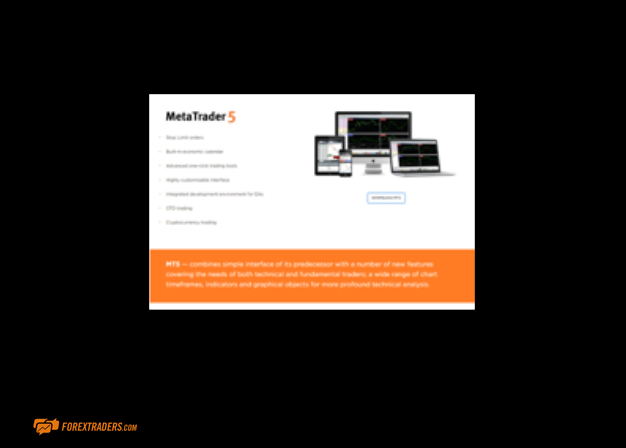 Mobile Trading
It's possible to access the Octa services while on the move by using the OctaFX app, MetaTrader app or through internet browsers. All are free and easy to access.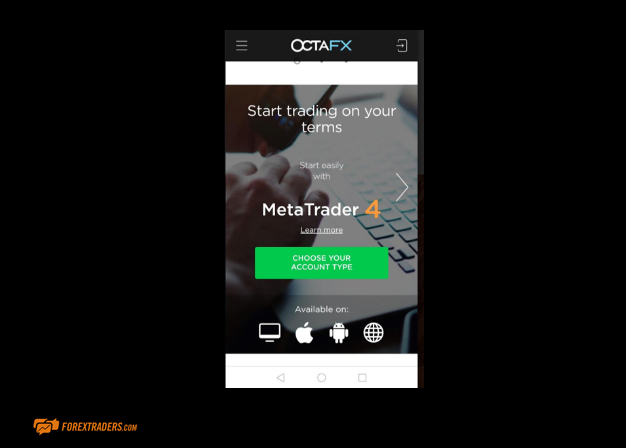 In line with the desktop version, the OctaFX app is execution-focused. It provides a range of core services, including charting tools to help clients get into the markets with the right level of support.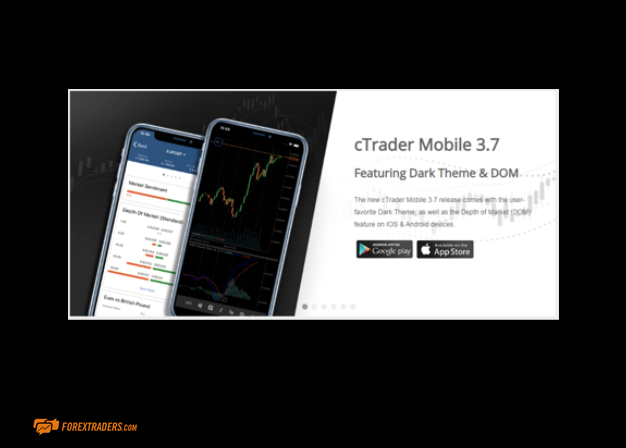 During our testing, we found the internet browser offered the best route into all the 'extras', such as copy trading, that Octa offers its clients. Being able to still engage with the full range of services from smaller screens is a real plus-point for the service.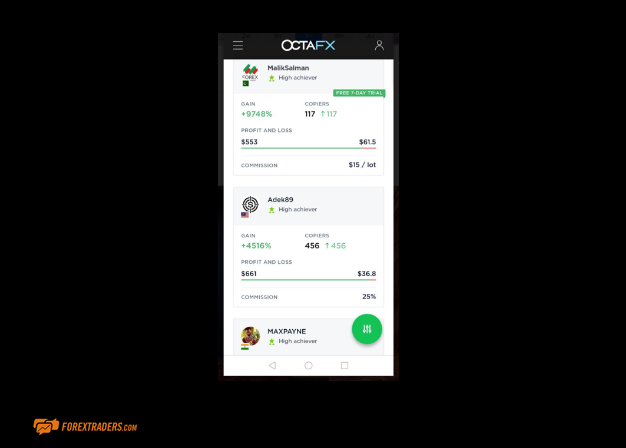 Social Trading and Copy Trading
The in-house Octa copy trading function is a welcome addition to the suite of services. It might not (yet) come with all the functionality of some specialist social/copy trading platforms, but that would make sense as it is, after all, a supplementary service and one that a lot of Octa's rivals don't even offer.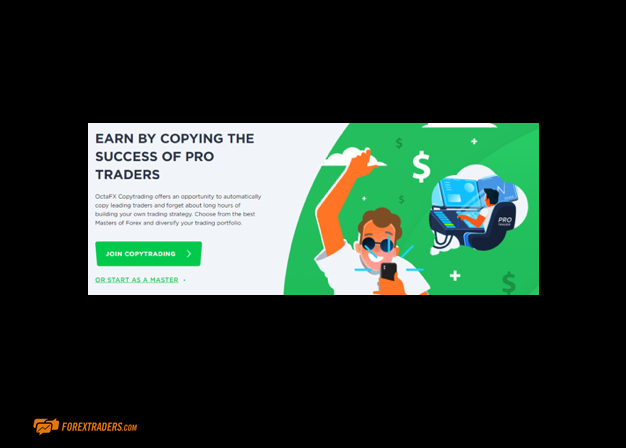 Setting up a copy account is very straightforward. There is no extra verification required, and once a client's separate wallet is set up, it's easy to hook up to the signals of other traders.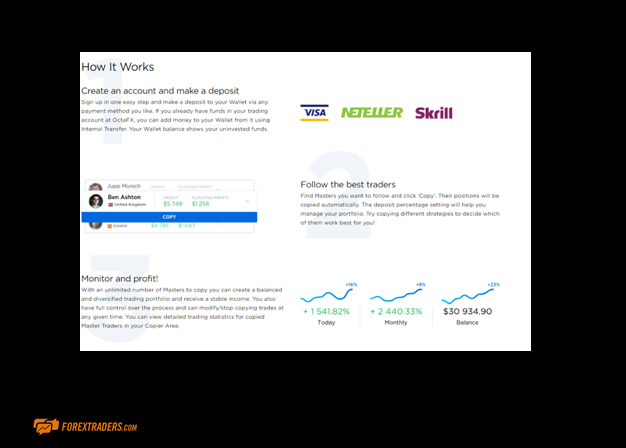 Octa has done well do develop an in-house copy trade platform. It does still look like something of a 'work in progress'. The suggested upgrades from our testers are:
Increase the quality and quantity of master traders.
Be more realistic about fees — asking for 30% of profits is a punchy approach in such an environment.
Incorporate more interaction between master trader and follower. A chat room where ideas can be shared would be ideal.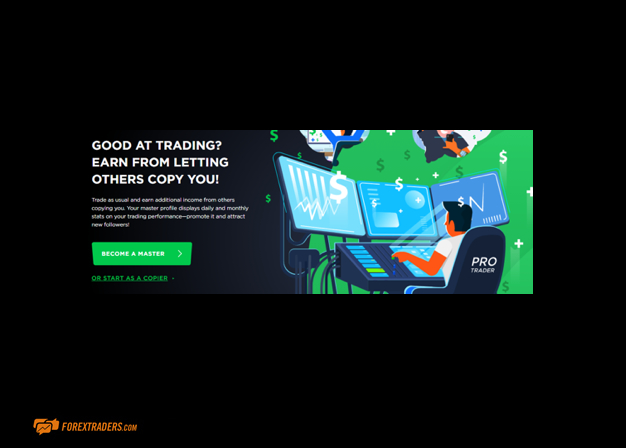 The MetaTrader platforms are well known for facilitating copy trading and developing trading forums. Clients of Octa are able to engage in the Expert Advisor and MQL5 areas of the MetaTrader site.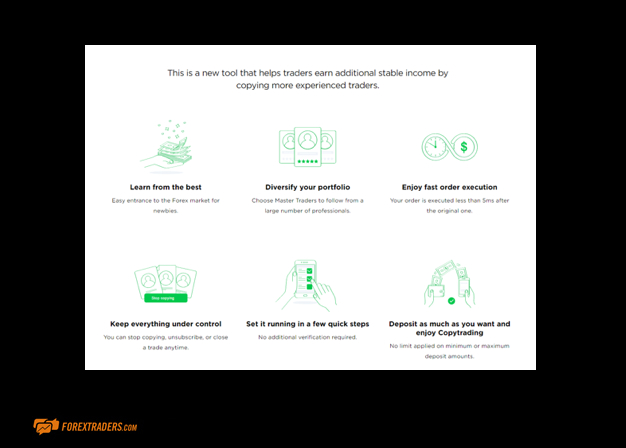 The service provides tutorials, which explain how this is done and primes traders to run a cBot and use the free algorithms made available to them. This section of the site is well supported by the Customer Services and the Education sections of the site. There is also a dedicated VPS (Virtual Private Server) for 'algo' traders.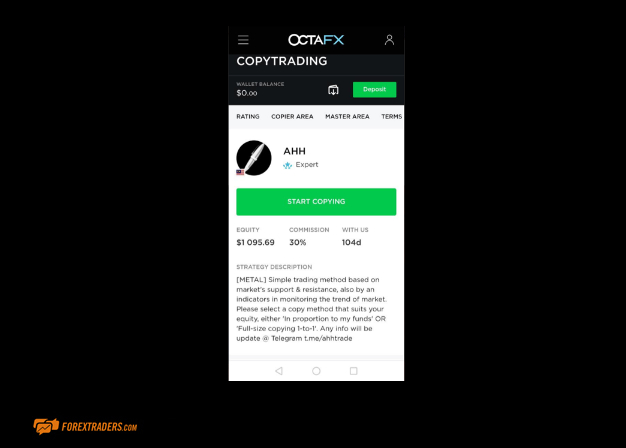 Crypto Trading
Octa offers 5 crypto markets like bitcoin, ethereum and litecoin — this is a limited range. On the upside, those markets that are available are traded using the MetaTrader platforms, so at least the quality of service is guaranteed to be high.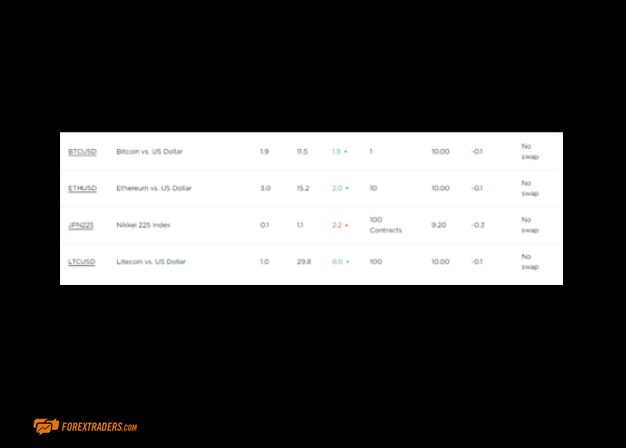 Crypto markets are only supported on accounts that use the MetaTrader platforms. They are not currently offered through Pro account.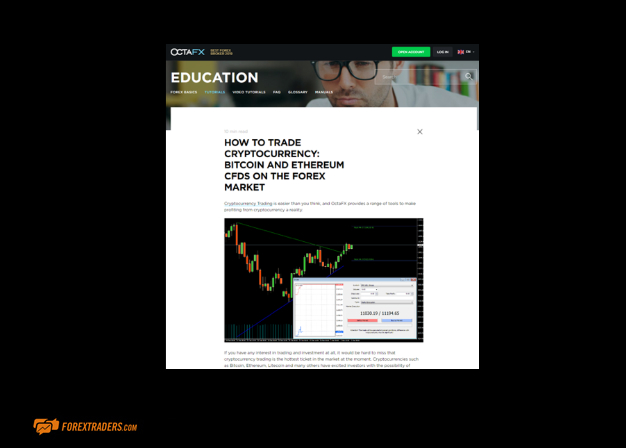 Octa advertises that it offers crypto trading with high leverage. While some brokers offer no leverage at all, and Octa do offer 1:2 on their crypto markets, our reviewers didn't consider 1:2 to be particularly 'high'.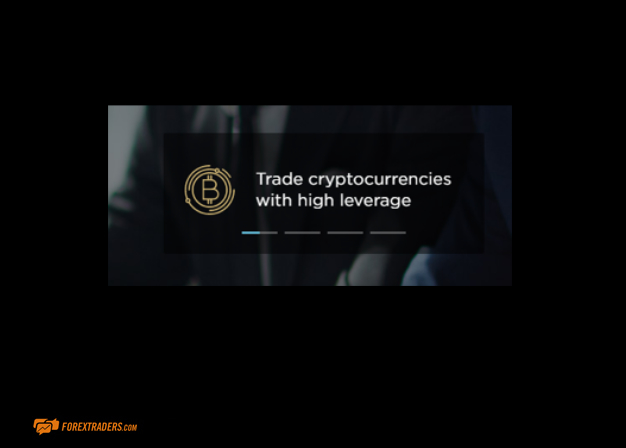 Octa FX Charting and Tools
Both MetaTrader MT4 and MT5 stand out for the charting tools they offer. The standard MT4 package, for example, comes with 30 built-in indicators, over 2,000 free custom ones on offer and 700 available for purchase.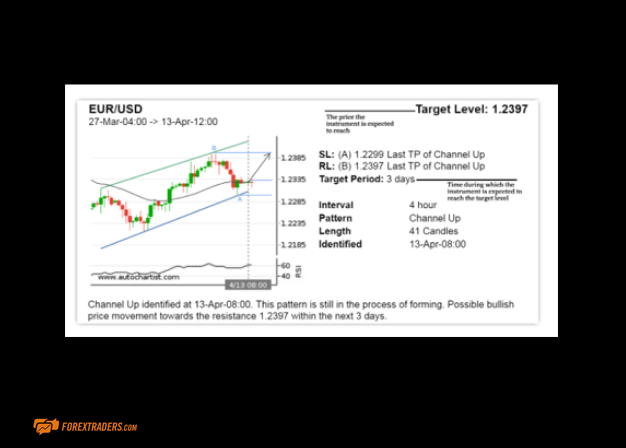 Platform choice ultimately comes down to personal preference, but Octa has signalled its intent by offering its clients the choice of two market-leading platforms.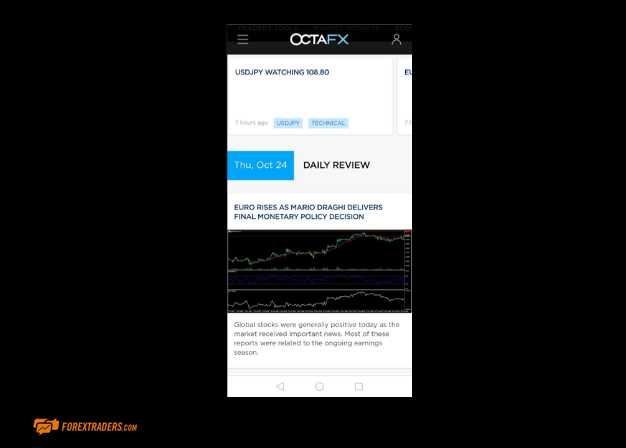 Trading Education
Octa gives high priority to the 'Analysis and Education' section of its site. The 'Forex Basics/Technical Analysis' library, for example, contains a step-by-step guide to support traders that are getting into trading. This guide ranges from a glossary of the basics to videos on the important question of which time frame to adopt.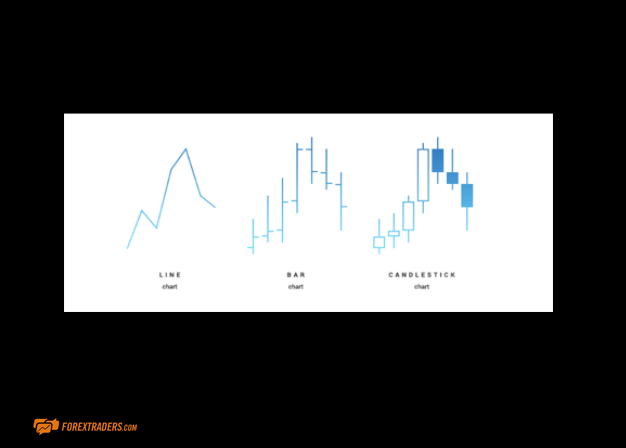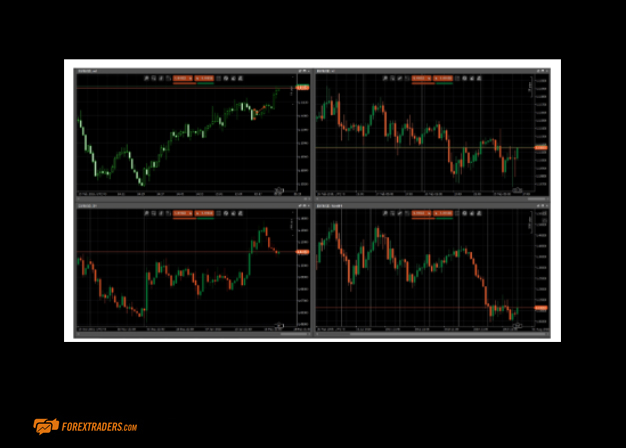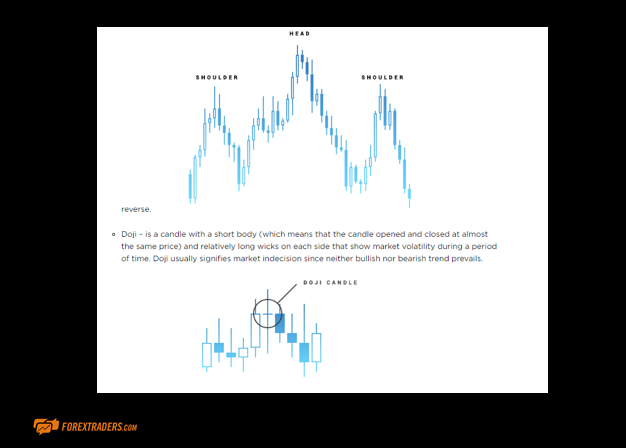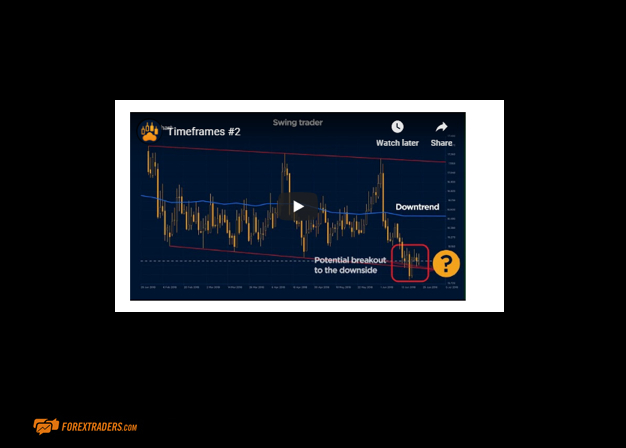 A wide variety of educational content is available for Octa users under the 'Traders' Tools' section.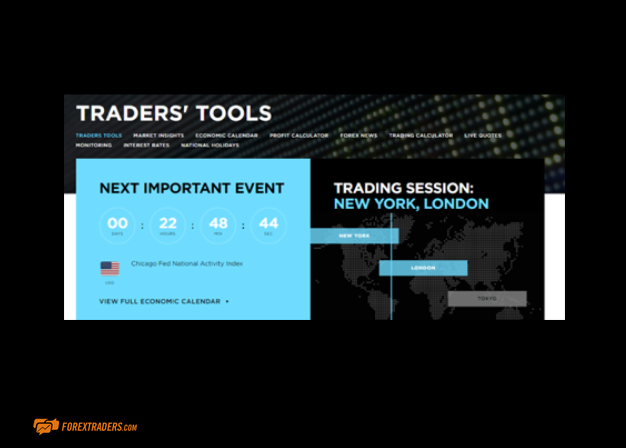 This section includes details of the basic operations of the financial markets. There is an economic calendar, daily analysis posts, as well as trading signals and market insights. Video content is also provided and covers a variety of topics. The videos are supported on YouTube, and much of the content is archived.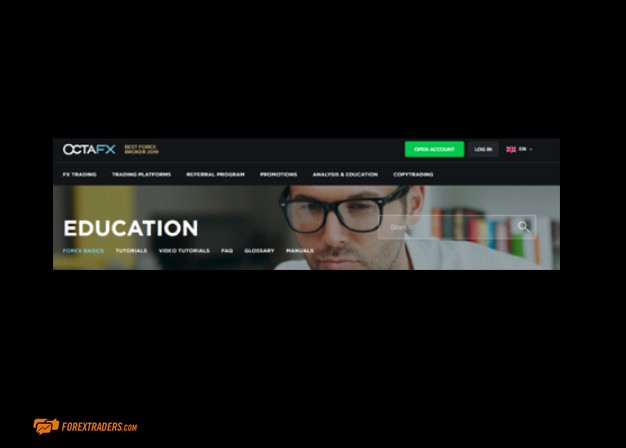 It is clear that the Education section of Octa's website is of great importance to the broker. All of the materials are of high quality and cater to beginners, intermediate and advanced traders. That Octa is catering to all these groups is a big plus for the site, and the resources are made available to traders using demo as well as live accounts.
Trader Protections by Territory
Regulatory Risk
OctaFX.eu,  run by Octa Markets Cyprus Ltd, is CySEC regulated (licence Number: 372/18 at Cyprus Securities and Exchange Commission).
Octa Markets Incorporated is based at Suite 305, Griffith Corporate Centre, Beachmont, Kingstown, St. Vincent and the Grenadines. OctaFX is licensed and regulated by FSA SVG license number #19776 IBC 2011.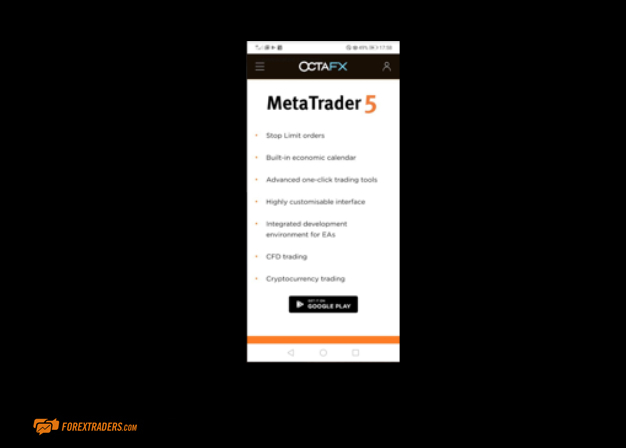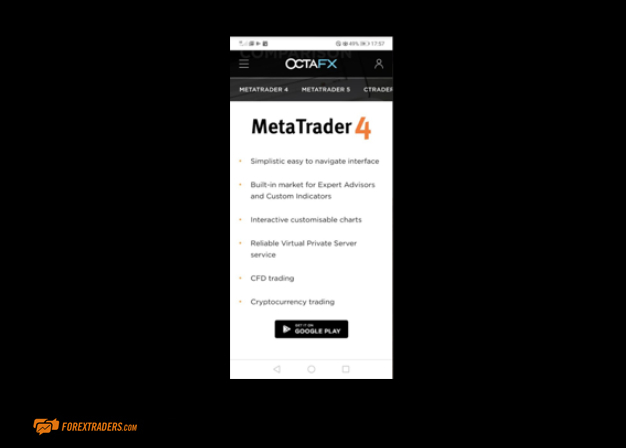 The broker has recently given up its regulatory license with the Financial Conduct Authority in the UK.
Operational Risk
Octa states that the firm is in full compliance with international legislation and regulation standards, and guarantees funds security and negative balance protection (NBP) to its clients.
Account security — in line with the guidelines provided by the better regulators, Octa keeps client funds in segregated accounts. Electronic access and communication is also protected by a 'SSL-secured Personal Area', which has 128-bit encryption, and makes your browsing safe and your data inaccessible to any third parties.
It's always nice to have extra security tools thrown in and Octa provides more than most. The Octa technical environment is monitored 24/7 by a dedicated team of highly professional security engineers and technical specialists. Credit and debit card transactions are subject to 3D secure Visa authorisation and there are processes in place to protect clients making withdrawals.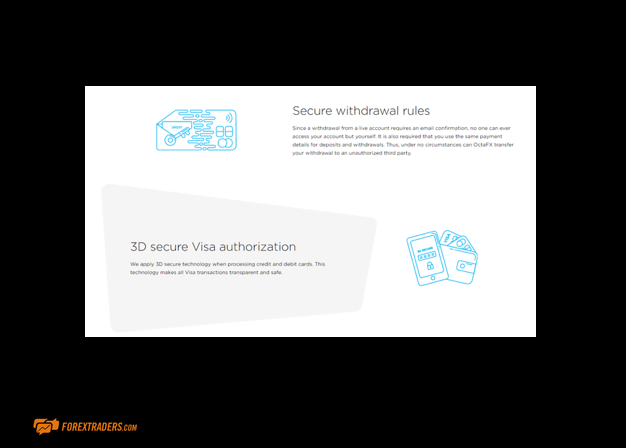 NBP — the Octa management/trade order system ensures that the client cannot lose more than the initial deposit in their account. Even if a position 'gaps' in extreme market conditions, then the client will lose the funds in their account by no more than that. Octa stands out here for offering ECN execution and NBP. A lot of brokers consider them mutually exclusive, so only offer one, if any at all.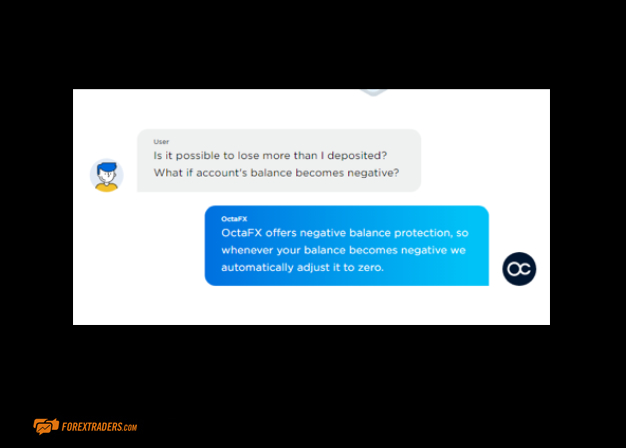 OctaFX provides more information about its operational risk management than it does about its regulatory framework. One suggested improvement is for the site to be more transparent when sharing information regarding regulatory client protection.
Opening an Octa Account
Account opening is very much a standard process these days, but Octa does offer a particularly neat twist to the situation. The broker takes advantage of some of its clients being domiciled in regions that still permit promotions, and those clients can benefit from a range of offers.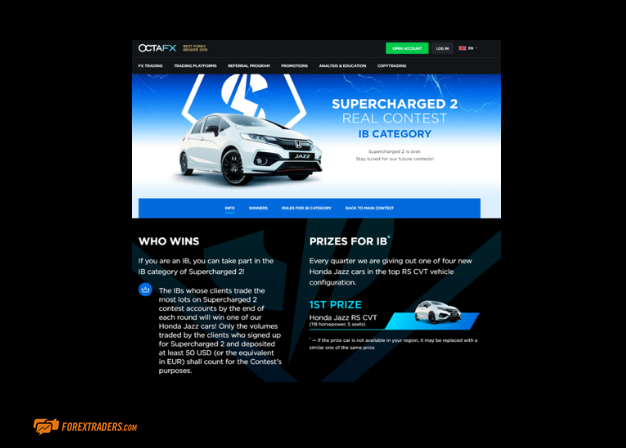 Opening a demo account is free and easy to do. Upgrading to a live account requires a bit more leg-work but is by no means arduous. Payment options include VISA, AWEpay, bitcoin, FasaPay, local bank deposits, local bank transfers, Neteller, Paytm, Skrill, UnionPay.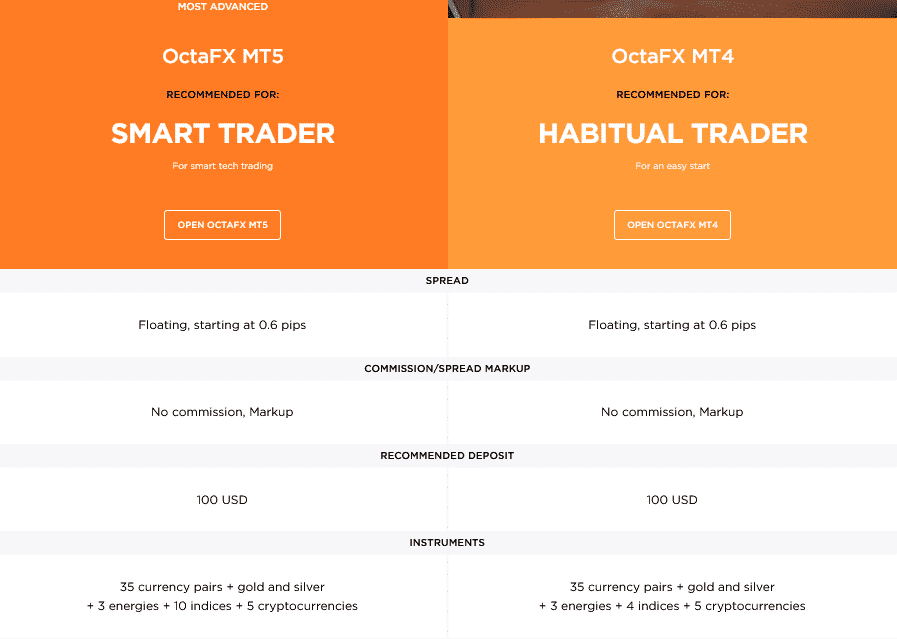 The two accounts on offer come with maximum leverage levels of between 1:200 and 1:500. The minimum deposit amount starts at $20, and the firm also offers a swap-free (Islamic) account (depending on the residence of the customer).
Octa Customer Support
One way in which Octa leads the sector is its willingness to share data on its own operations. In line with this transparent approach, it also provides a range of metrics relating to the performance of its customer support team.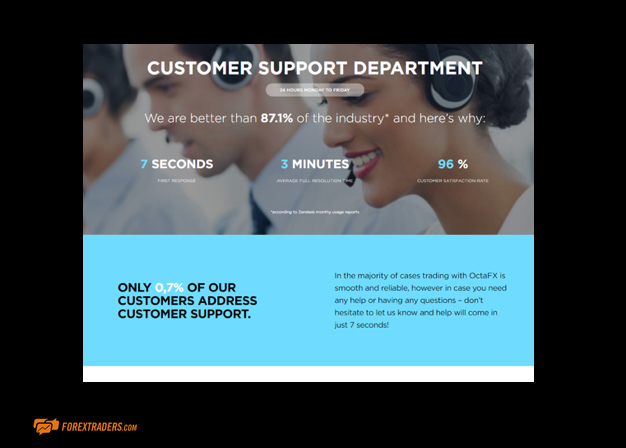 During our own testing, we found the average 'first response' time to be greater than the seven seconds claimed on the firm's site. In fact, in only a handful of instances did the response time beat the seven second figure. What was notable was how knowledgeable the staff are. In over 96% of cases, our queries were processed to the point of satisfaction on the first interaction. We would also support the site's claim that full resolution was achieved within three minutes.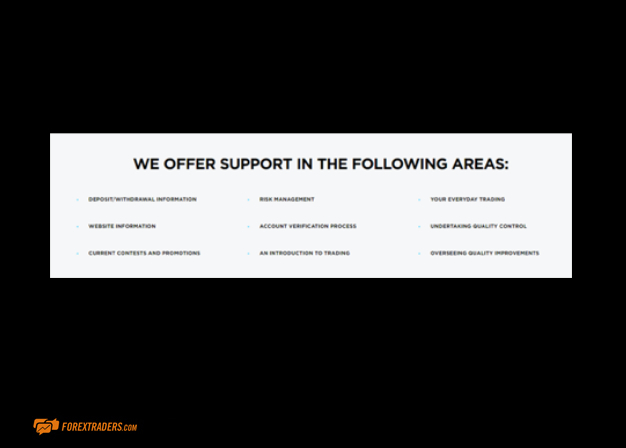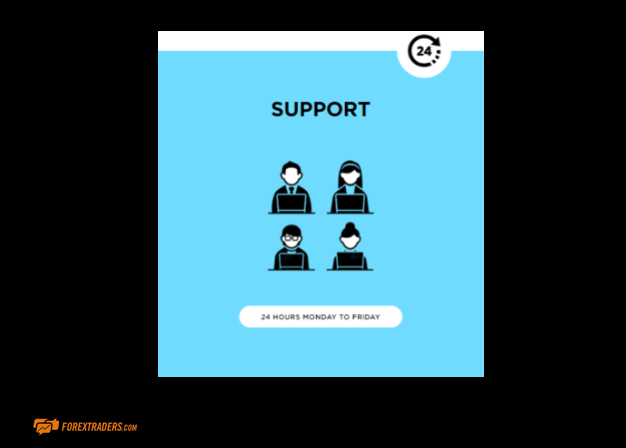 Octa Customer support operates on a 24/7 basis, and the languages supported by the customer support staff are Hindi, Malaysian, Indonesian, Urdu, Chinese, English, German, Portuguese, Spanish, Vietnamese, Thai. It's an around the clock solid, reassuring, capable, service. It ticks many boxes for traders, who can access it through the live chat, email, phone, or by using an enquiry form.
Octa Review Conclusion
Octa has made significant progress in a relatively short period of time. Since entering a very competitive market eight years ago, it has built up a client base of almost one million traders and won a host of industry awards. Such success is built on developing an approach that is, first and foremost, trader focused.
There are a lot of additional services to complement the trading interface. The research and learning sections, for example, are of a very high standard and the in-house copy trading service is a neat addition. But the core of the Octa offering is the provision of convenient, efficient, cost-effective access to the markets. Clients can opt to trade using ECN portals, which take the quality of execution up a level. The choice of trading platforms means users can select the best fit for them.
There is room for improvement, however. The number of instruments on offer is relatively limited, and areas of the site could do with being more transparent as it can be hard to pin down certain facts.
These two minor points do not detract from the trading experience, and Octa can be congratulated for so effectively shaking up the broker space.
At Octa, it's not what you trade but how you trade it that matters. The firm looks set to continue to meet that challenge and provide its clients with a top-quality trading experience.
FAQs
How can I open an account with Octa?
Opening an account with Octa is done online with a few simple steps which enable you to set up a real or demo account. The process also gives you plenty of information about trading in forex markets.
Is Octa a regulated broker?
Yes. OctaFX is a brand name comprised of two distinct entities. Octa Markets Cyprus Ltd and OctaFX.eu are regulated by the Cyprus Securities and Exchange Commission (CySEC). Octa Markets Incorporated and OctaFX.com are based in St. Vincent and the Grenadines.
What fees does Octa charge?
There is no commission charged on both deposits and withdrawals, MT4 and MT5 commission is included in spreads as mark-up, and no additional fee is applied.
How do I withdraw money from Octa?
You must verify your profile before you can withdraw money and after that it's a simple process of logging into your Personal Area on the website, viewing the main menu and clicking on 'Withdraw' under your Wallet balance.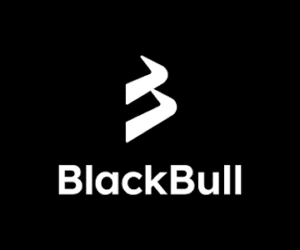 Forextraders' Broker of the Month
BlackBull Markets is a reliable and well-respected trading platform that provides its customers with high-quality access to a wide range of asset groups. The broker is headquartered in New Zealand which explains why it has flown under the radar for a few years but it is a great broker that is now building a global following. The BlackBull Markets site is intuitive and easy to use, making it an ideal choice for beginners.
Please be advised that certain products and/or multiplier levels may not be available for traders from EEA countries due to legal restrictions.