ForexTraders does not recommend this broker. Please see our list of recommended top brokers.
Interestingly, in this day and age of increasing globalization, OInvest have decided to focus all their efforts on one county: South Africa. What that means is that the rank-and-file trader cannot even access the OInvest website, if he/she is located  outside the country. Does this make any kind of economic sense for the operator, or is it a state of affairs forced by its regulatory status? Our money is on the latter.
From a reviewer's perspective, this setup is a bit unfortunate, in the sense that it makes it extremely difficult to hunt down any relevant user feedback. With such a restricted user-base, this undertaking is indeed a rather impossible one for the time being at least.
Another observation we would like to share in regards to the website of the operation is that it seems to have been tossed together in a hurry and by people for whom the constraints of grammar seem to mean little. Whether this means anything or not, we're not sure. Serious operators seem to pay keen attention to avoiding grammatical mistakes in their homepage copy though.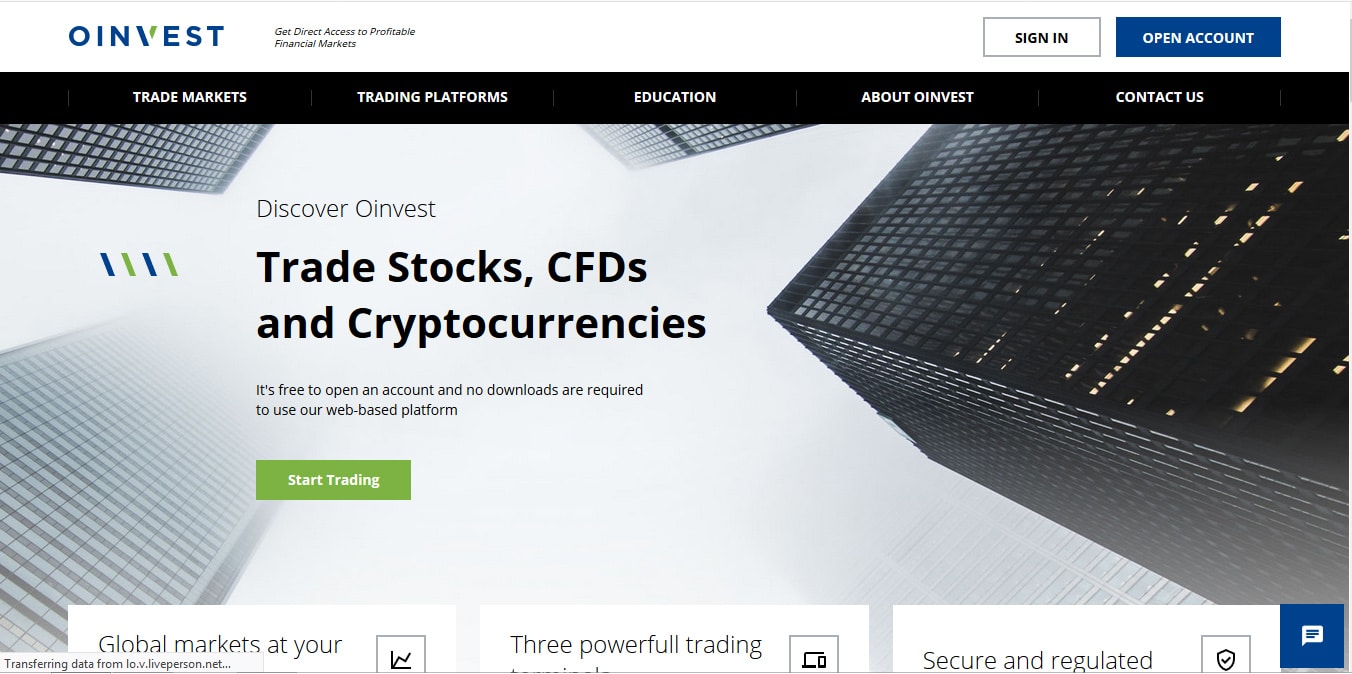 OInvest's Background 
The corporate background of the operation is provided by a certain Basfour3773 (Proprietary) Ltd.  Based at Mandela Rhodes Place, Corner Wale Street and Burg Street, Cape Town, 8000, South Africa, this company is licensed by the local FSCA. Its license number is 42020.
There's not a whole lot to say about the brand-owner, other than the fact that while it is indeed regulated and licensed, some seem to think that it could do more in this regard, and perhaps secure the backing of more prestigious regulatory agencies. The truth is though that since it is focused solely on South Africa traders-wise, expanding its regulatory profile does not really make much sense.
The website of the broker states that since it is a supranational regulatory entity, the FSCA has certified the brokerage "in more than 20 countries.
FSCA regulation is indeed more than sufficient to offer South African traders protection in several regards. For instance, it compels the operator to keep the funds deposited by its traders in segregated bank accounts. Transparency in just about every operational angle is also a must as far as FSCA regulation is concerned.
The brokerage features detailed documentation at its official site, concerning its KYC policy, the safety of trader funds, complaint handling, its policy regarding deposits and withdrawals, as well as its bonus policy and a full risk disclosure.
Assuming that your funds are indeed safe with this broker, why else would you want to become a depositing trader?  
OInvest's market coverage is quite outstanding. As far as "traditional" asset-classes are concerned, it supports 49 FX products (currency pairs such as the EUR/USD, etc), no fewer than 172 stocks covering a truly global range, some 18 commodities and 20 indices.
To round out the picture, the broker apparently offers cryptocurrency-based CFDs too. These products obviously do not allow the actual purchasing of cryptocurrencies, so you won't be able to do that through OInvest.
In addition to all the above, OInvest also offers a handsome selection of professional trading tools, great trading platforms (among them a Web Trader and MT4) as well as a superb education section, which is obviously a sort of main selling point for the brokerage.
OInvest Trading Platforms
The handiest platform solution offered by the broker is obviously the Web Trader. Offering great charting and superb execution speeds, the Web Trader can be accessed directly through the website, without the need to download anything.
In addition to advanced charting and live analysis, the platform also offers Trading Cubes and Visual Trends.
A Demo Account option is also available though the Web Trader. Those who register for such an account, can use it for 14 days before it expires.
That said, the central piece of the platform selection is MT4. MetaTrader's frontline trading environment is second to none when it comes to charting, technical analysis and trading on every level.
The trading environment offered by MT4 is a truly customizable one, which gives traders the option to add new indicators, tools, custom scripts and even Expert Advisors. What's more, those who can, are welcome to create their own technical indicators and EAs, right through the platform.
Whether or not OInvest allows the use of EAs is a different question though. To make these handy little auto-traders work, a good VPS service is pretty much a must too. OInvest do not really mention anything in this regard either.
MT4 can be downloaded for free from the OInvest website, which is exactly what we did. Apparently, the Demo Account option is available on MT4 too. Whether or not the 14-day limitation is valid for this platform too, remains to be seen.
Rounding out the trading platform offer of the broker is the OInvest Mobile App. Available in iOS- as well as Android versions, the mobile app offers surprisingly good charting. It supports three chart types, and scores of time frames which can be switched between directly on the charts.
Several order types are supported by the mobile apps too. Instant execution and pending orders come to mind in this regard.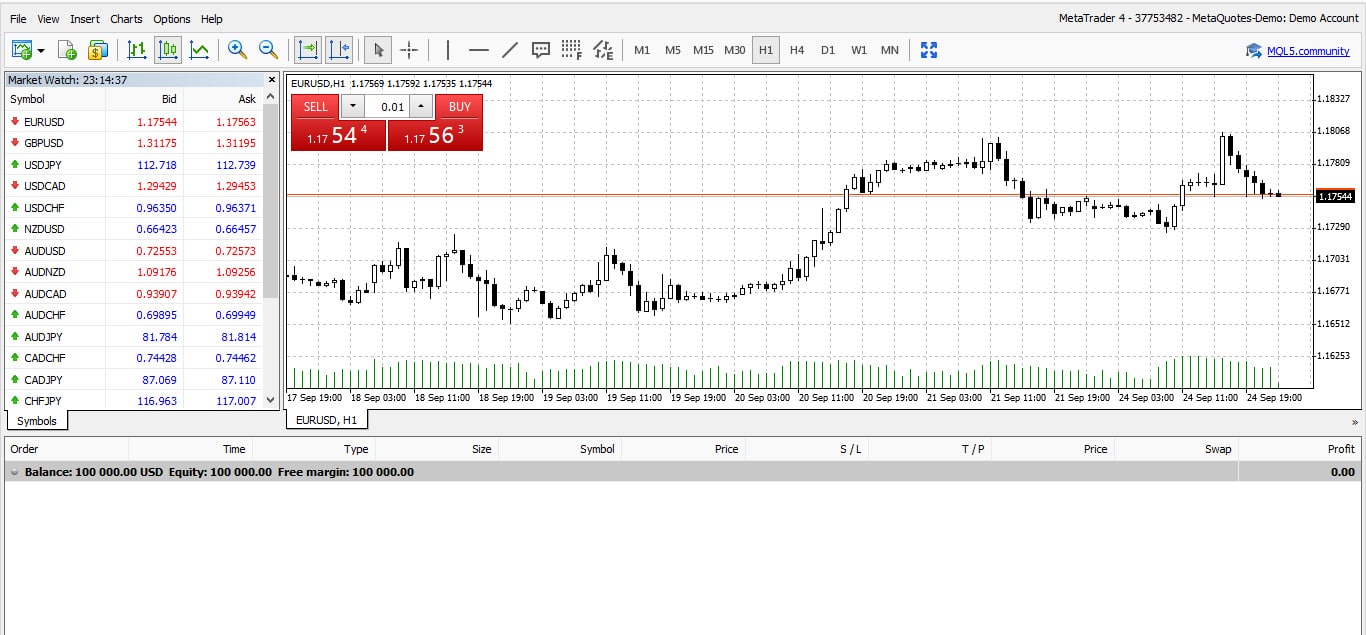 OInvest Account Types
The broker features a Demo Account option as well as a single real money account type. The minimum required deposit for the real money account is not specified. The spreads offered are variable and they start from some rather attractive lows.
The maximum available leverage is 1:500.
Trading Conditions
As mentioned, some of the trading conditions offered by the broker are quite attractive indeed.
On popular currency pairs (like the EUR/USD) the spreads start from as little as 0.7 pips (with 1:500 max leverage). This does not hold true across the board though. If you're a fan of more exotic pairs, such as the EUR/SEK for instance, you have to be prepared for spreads starting from 25.9 pips.
In regards to indices, the spreads are again variable and they span the 0.32-5 pip range.
Commodities generally feature much lower spreads. On natural gas for instance, the spreads start from 0.003 pips. They can be as high as 3.1 pips on Platinum though.
On stocks, the minimum spreads are set to 0.21 or 0.021 pips – depending on the actual traded asset.
Interestingly, even though the site says that cryptocurrencies can be traded too, there are no trading conditions detailed on these assets.
OInvest Education
The education section of the OInvest website is very impressive and exhaustive. Not all comers can access all the material though: for that, one needs to create an account at the brokerage.
The Education Centre features four different sections, for Videos of the Day, for eCourses, eBooks and Tutorials. Every one of these sections contains an impressive amount of useful information.
The Bottom Line
OInvest looks like a serious online FX/CFD provider, the actual reputation of which is very difficult to assess for the time being.
It features a good selection of trading platforms, as well as more than decent market coverage. Its account-type selection is somewhat lacking though.
Its regulatory profile may not be as impressive as some would like it to be, but given the exclusive focus of the brokerage, it is satisfactory.
Unique Selling Points
– cryptocurrency CFDs
– MT4
– good trading conditions and excellent leverage
– great overall market coverage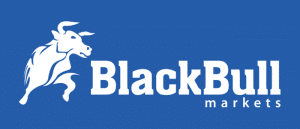 Forextraders' Broker of the Month
BlackBull Markets is a reliable and well-respected trading platform that provides its customers with high-quality access to a wide range of asset groups. The broker is headquartered in New Zealand which explains why it has flown under the radar for a few years but it is a great broker that is now building a global following. The BlackBull Markets site is intuitive and easy to use, making it an ideal choice for beginners.
Please be advised that certain products and/or multiplier levels may not be available for traders from EEA countries due to legal restrictions.