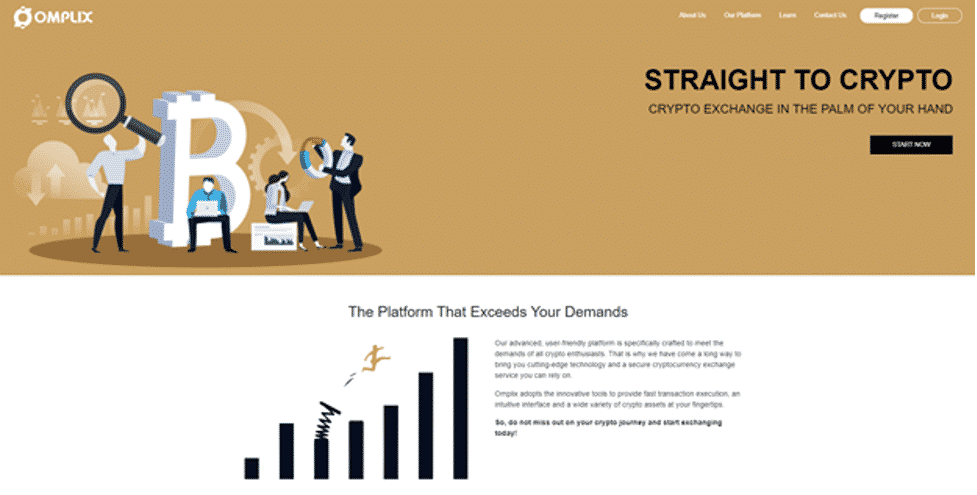 Omplix Pros
Omplix Cons
Tens of cryptocurrency instruments
MetaTrader platforms not supported
Proprietary platform
Automated trading not available
International coverage
Traders' Viewpoint
Omplix is a global cryptocurrency trading platform, dedicated to providing an excellent user experience for a diverse audience.
One of the main benefits when trading with this brand comes from the focus on cryptocurrency instruments, with tens of different tokens currently available for trading.
Omplix complies with AML and KYC, has a transparent privacy policy, and provides multiple security mechanisms to protect both clients' funds and personal data.
The Omplix customer support is available 24/5 via live chat or email, in English. At the same time, each client will benefit from a personal assistant. This is a good trading feature, especially for beginners that still need to learn how to trade.
Omplix is a dedicated cryptocurrency trading platform that wants to empower people into taking advantage of the fast-growing market of digital currencies. With a personalized trading offer, the brand aims to reach a broad international audience, except for residents in countries that have regulations prohibiting the provision of such trading services.
Simplicity, efficiency, transparency, and flexibility are some of the qualities when it comes to the trading services provided by Omplix. Does it manage to offer the right trading tools, considering the current market conditions? Read this Omplix Review to find out.
Who Does Omplix Appeal to?
Due to its sole focus on cryptocurrencies, Omplix is a trading platform designed only for traders that believe in the growth potential of digital money. Although there are no other asset classes supported, the most important benefit comes from the wide array of cryptocurrencies supported.
Traders can take advantage of both rising and falling markets in some of the largest tokens such as Bitcoin, Ether, or XRP, while at the same time, trade popular altcoins that have proven to have high growth potential, like Cardano, Tron, IOTA, or Neo.
Omplix is a platform designed for both beginners and experienced, given that each client will be assisted by a representative all the time. The services are provided in English, so traders from various countries are able to open an account.
Omplix Instruments
At a time when most of the popular trading brands are still keeping the crypto coverage limited, Omplix comes with a completely new approach and focuses solely on the digital currencies market. For traders that want to allocate 100% of their trading schedule for crypto, this is an enormous advantage.
That happens because they can trade BTC, ETH, XRP, ADA, XMR, ZCH, IOTA, TZX, and plenty of other tokens against USDT, BTC, or ETH. Ensuring ample liquidity conditions and tight trading costs is one of the main objectives at Omplix, which is why the brand focuses on some of the popular crypto pairs.
Omplix Platform Review
Access to the Omplix services is granted via a web-based trading platform designed by the company, with the main goal of enabling traders to take advantage of the full potential of cryptocurrency trading.

Integrating advanced technologies, a user-friendly interface, fast execution, and security protocols, the Omplix platform promises an optimal trading experience for both beginners and professional traders.
According to the company, the platform was built for enthusiasts with a great curiosity for the world of cryptocurrencies and a willingness to discover new things. The usual trading tools like advanced charting, risk management tools, price alerts, favorite lists, and the ability to make deposits, are integrated, as well.
In fact, the entire trading ecosystem was built around the platform and customers will have access to all functionalities directly from the platform.
Mobile Trading
Since it is web-based trading software, the Omplix platform can be used on any device, including smartphones or tablets, without any installation required. You can simply log in via the Omplix website and manage your trading account at any point, regardless of your physical location.
Omplix is fully aware traders need a greater degree of flexibility when trading crypto and that is why it had built this web-based platform that can adapt to any environment.
Omplix Customer Support
If you want to contact Omplix, there is a dedicated team of representatives available 24/5 that can help with any issue dealing with the trading services provided. Whether you want to contact one of the assistants via email or the live chat feature, the final call belongs to you.
It is also important to note that all customers will have a personal assistant which will provide support from day one, any time there's a need for clarifications or technical issues occur.

Omplix Review Conclusion
Aware that the cryptocurrency market comes with unique challenges, Omplix proves to provide a personalized trading offer that should satisfy a wide range of traders wanting to focus 100% on cryptocurrencies. Omplix remains fully committed to constantly improving its cryptocurrency trading services and staying in line with all the latest developments that can provide an edge to its broad customer base.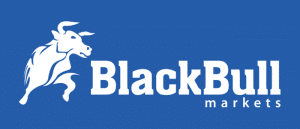 Forextraders' Broker of the Month
BlackBull Markets is a reliable and well-respected trading platform that provides its customers with high-quality access to a wide range of asset groups. The broker is headquartered in New Zealand which explains why it has flown under the radar for a few years but it is a great broker that is now building a global following. The BlackBull Markets site is intuitive and easy to use, making it an ideal choice for beginners.
Please be advised that certain products and/or multiplier levels may not be available for traders from EEA countries due to legal restrictions.