ForexTraders does not recommend this broker. Please see our list of recommended top brokers.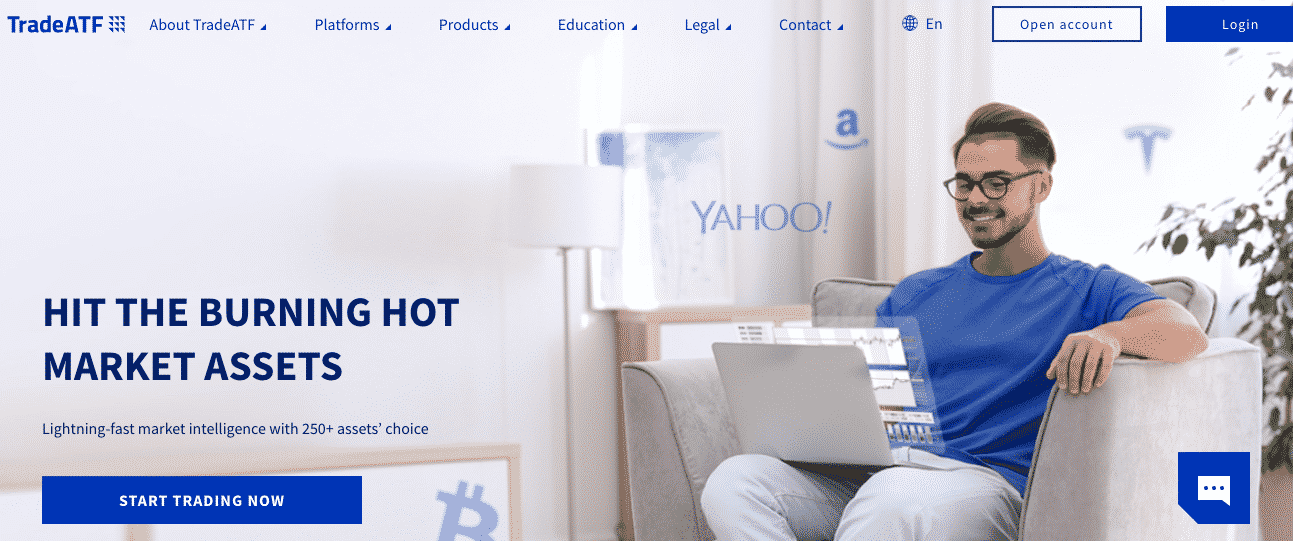 Pros
Cons
Wide-range of CFD instruments
Broker only offers MT4 platform
Accessible to all types of trader
Very strong education section
Trader's Viewpoint
Global TradeATF is a relatively new online broker that was started in 2019.. It is licensed by the IFSC, a respected regulator in the online brokerage space.
Global TradeATF offers a wide range of tradable financial instruments, including stocks, indices, Forex, cryptocurrencies, commodities and precious metals with a CFD capability.
The broker runs on a commission-free model and there are no hidden charges, with the main fee being the floating spreads for the given instrument you are trading.
Global TradeATF customer support can be contacted from Monday to Friday via telephone, live chat or email between 8 AM and 8 PM GMT.
Global TradeATF acts as a multi-asset online broker, as well as providing a lot of great training and educational content for traders of all experience levels. These different educational topics will be clearly labeled as to what level of experience trader they have been created for.
As well as having three different account types, there is also an account option for professional traders to utilise. Each of these accounts has its own perks and will suit a certain type of trader. There are also Islamic account options for each of these account types.
There is a decent range of financial instruments to trade, with dozens of cryptocurrency and Forex pairs, as well as popular Global TradeATF precious metals andGlobal TradeATF commodities. There is a decent selection of stocks and TradeATF indices to trade also, with the CFDs being incorporated throughout these different options.
In terms of the trading platform itself, MetaTrader 4 is the sole platform for you to use. You do have the option to download this trading client to your desktop or use the web browser option. There is also a mobile app that works well on iOS and Android devices. There is a nice range of research and analysis tools and features incorporated into this trading platform.
Overall, this review of Global TradeATF shows that it is a well-regulated and constantly growing online broker that is initially focusing its efforts on a European audience. The process of opening an account is pretty straightforward and there are plenty of resources to help out beginner traders. It also caters nicely to more experienced types, so there is definitely something for everybody with the Global TradeATF offering.
See our full list of trusted brokers
About Global TradeATF
Global TradeATF is an online broker that is owned by Bayline Trading Limited. The Global TradeATF platform is regulated by the Belize International Financial Services Commission (IFSC) It is a relatively new entrant to the sector, having initially launched in 2019.
The aim of the platform is to provide trading software that is very fast and easy to use to its traders, as well as providing quality access to a wide range of different financial instruments, covering the likes of Global TradeATF cryptocurrency trading, Forex, stocks, indices and precious metals markets.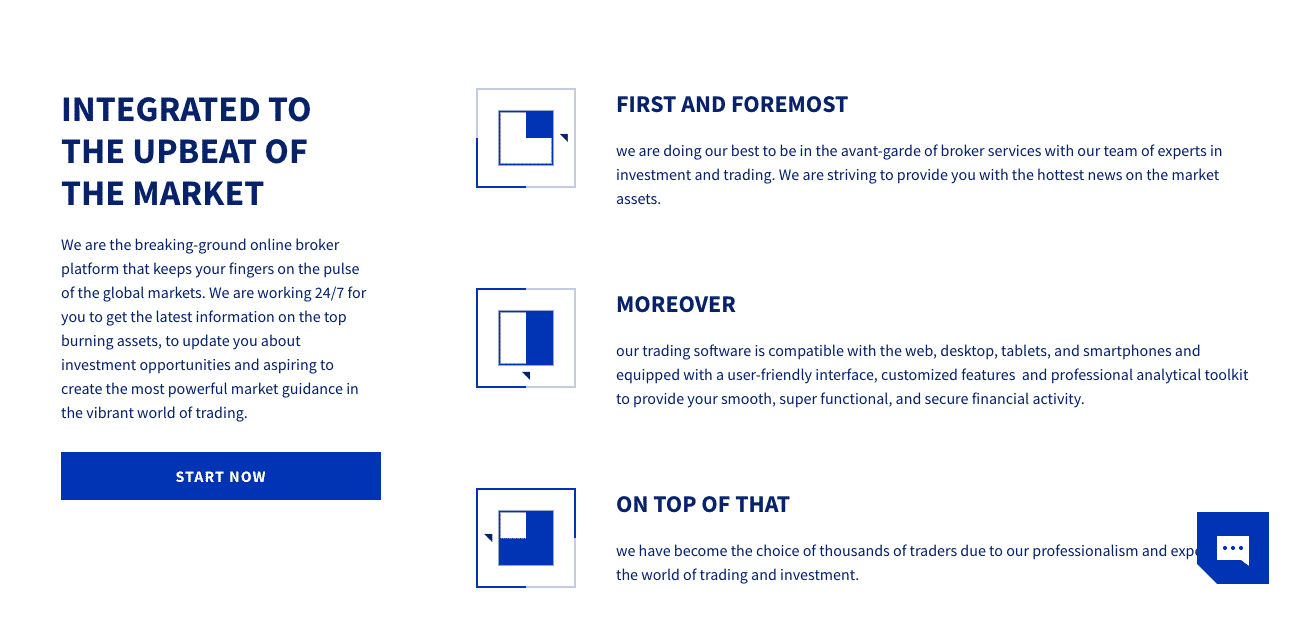 There are more than 250 different CFDs that you can trade and there are professionals on hand that you can talk with about your approach to investing. One of the main goals of Global TradeATF is being a low-cost broker, charging zero commissions and having competitive spreads.
This Global TradeATF review looks at the ins and outs of this platform, giving you a proper look as to what you might expect if you sign up for an account and start trading through Global TradeATF.
Who Does Global TradeATF Appeal To?
Global TradeATF is an online broker that mainly specialises in CFDs for the likes of the Forex, crypto and stock markets. There is also a wide range of educational resources which is ideal for those people who are looking to improve their knowledge and skill as a trader. The topics will vary depending on experience level, so there is something for everyone.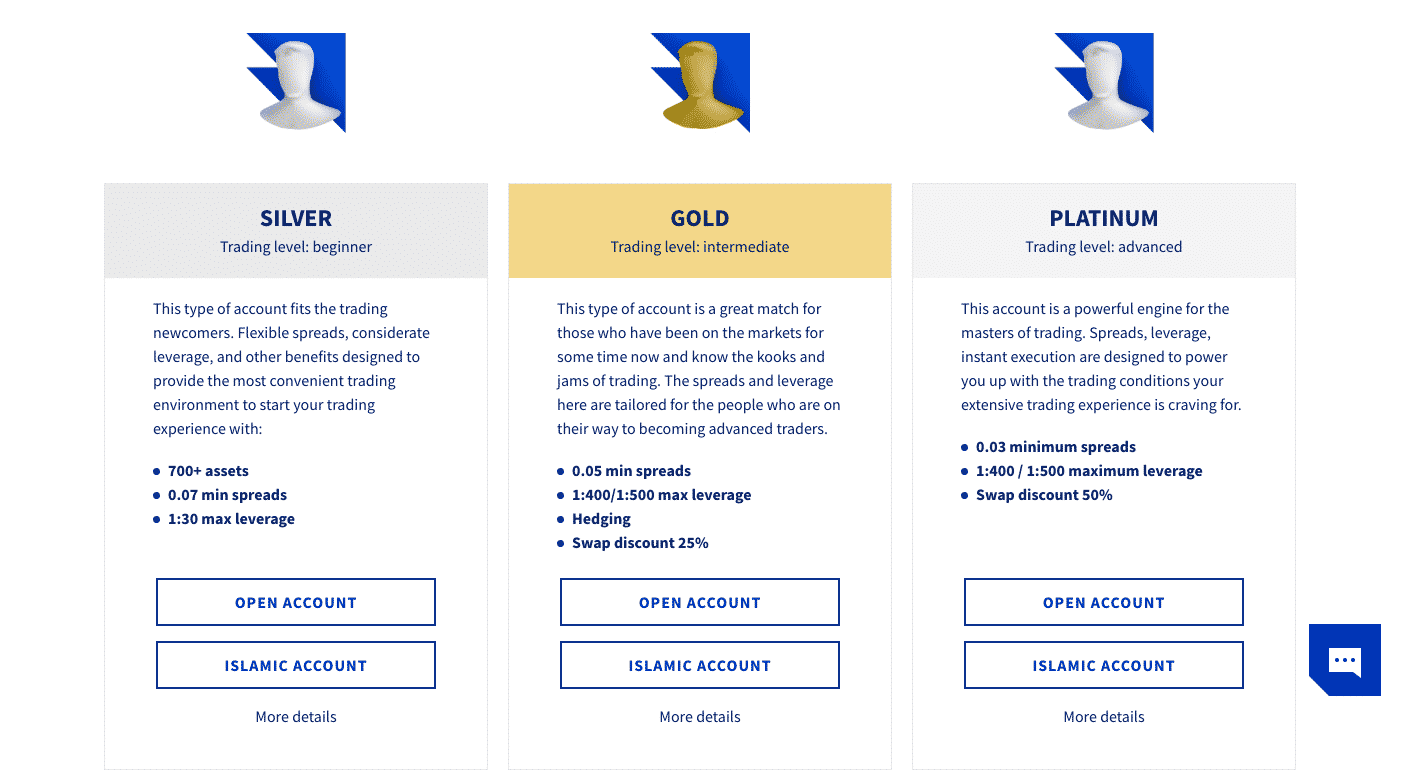 As there are varying account options, there are different perks that will suit different types of trades. There is even an account option for professional traders. Therefore, Global TradeATF really will suit all levels of experience and skills when it comes to trading.
See our full list of trusted brokers
Account Types
There are three main types of accounts for you to choose from at Global TradeATF. You can open a standard account for each of these options, as well as being able to open an Islamic account. The Silver account type is suited to beginner traders, having flexible spreads, more than 700 different assets to trade, minimum spreads of 0.07 and max leverage of 1:30.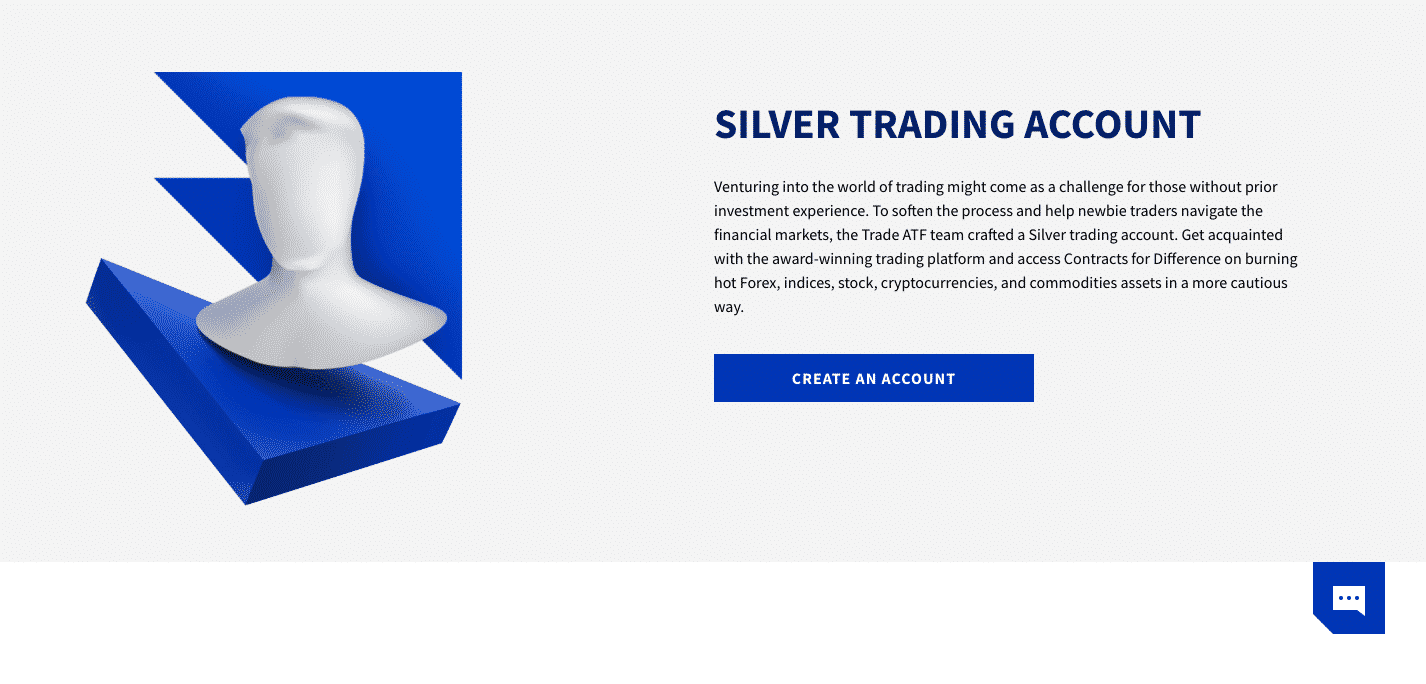 The Gold account type is for those traders that have an intermediate level of experience. It is ideal for those traders who know how to trade and are looking to improve their skills before taking a jump into the more experienced category of traders. There are 0.05 minimum spreads, max leverage of up to 1:500 for professionals, hedging and a 25% swap discount as part of this account.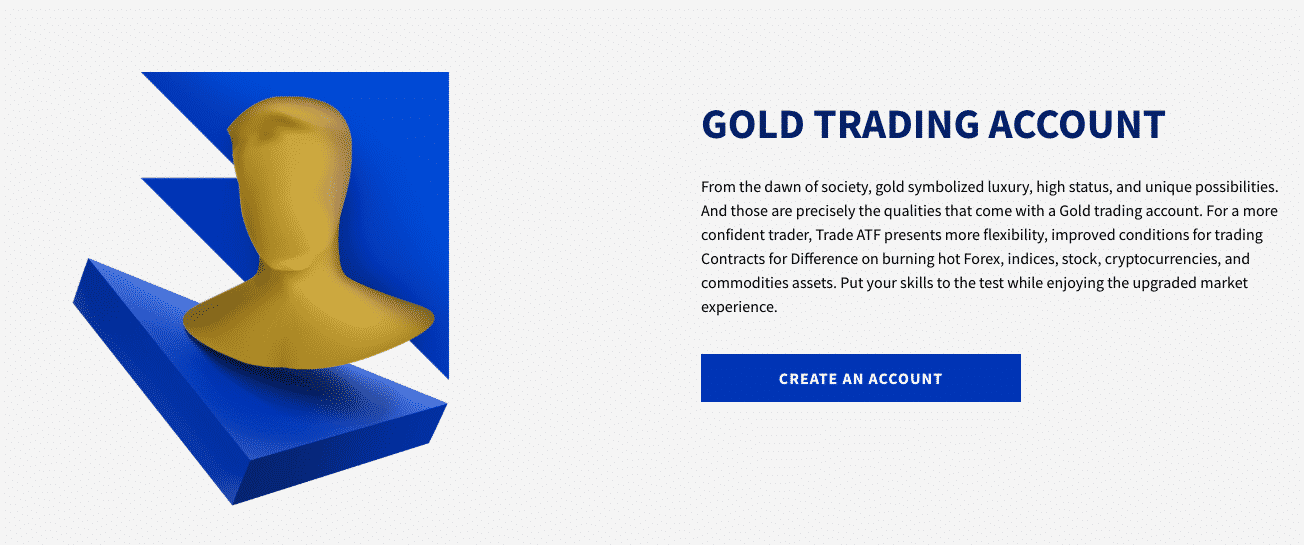 Finally, there is the Platinum account type that is ideal for advanced traders. It utilises a powerful engine to power trading. A wide range of advanced research and analysis tools can be deployed through this account type, with optimal trading conditions for advanced traders. There are 0.03 minimum spreads, max leverage of up to 1:500 for professionals and a 50% swap discount.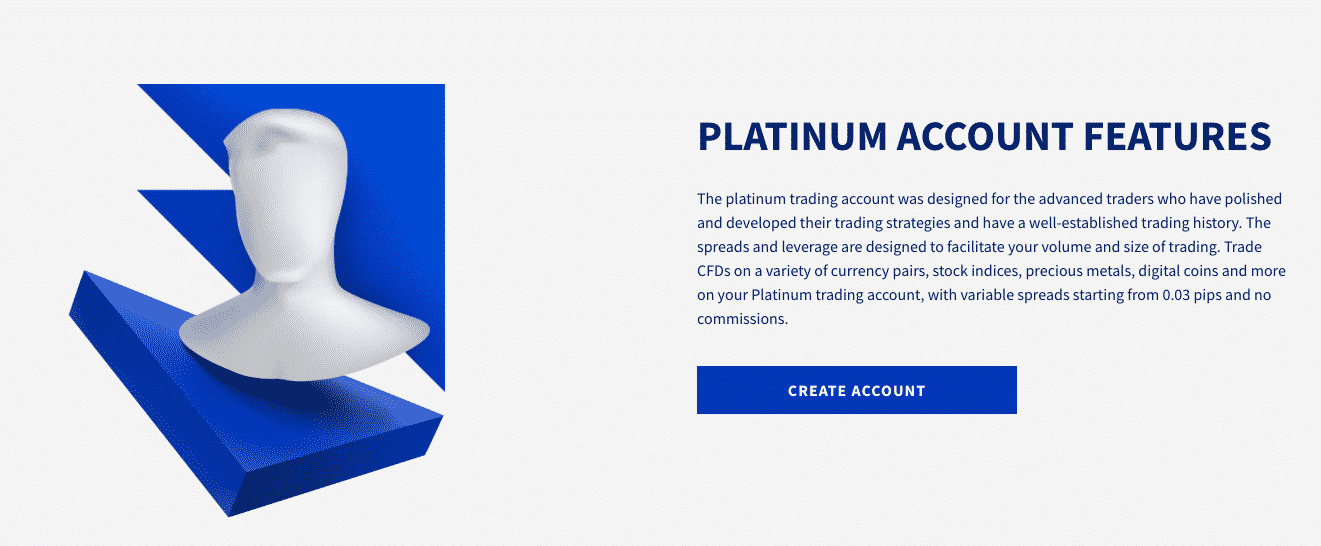 Professional traders have their own account type they can apply for, with a variety of different perks attached to this option, including greater leverage.
There is a demo account available for testing out the MT4 platform. You will need to go through the steps of opening a regular account and then once on the platform, click "demo" to open a practice account.
Markets and Territories
Global TradeATF caters for many different markets and territories. It has offices in Edinburgh, United Kingdom and it is regulated by the Belize International Financial Services Commission (IFSC). The IFSC is a well-respected regulator of online brokers and the seal of approval is always a good sign as a result. There are nine different languages supported through Global TradeATF, reflecting its European user base.
Global TradeATF Instruments and Spreads
There is a decent selection of different types of instruments on Global TradeATF. There are more than 30 cryptocurrency CFDs, over 45 CFD currency pairs, hundreds of stocks CFDs, as well as similar instruments for trading the likes of precious metals and indices.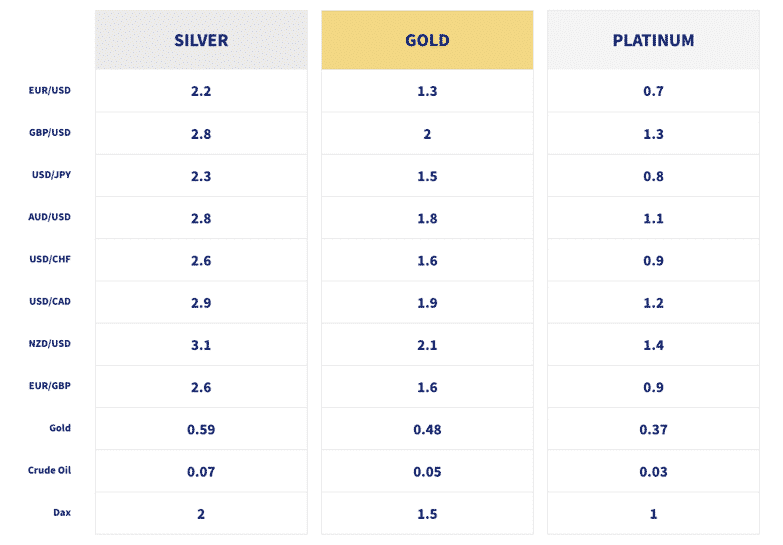 There are floating spreads charged on trading instruments through Global TradeATF. These will vary depending on what type of account you are using. The better the account type, the lower these spreads will be. The beginner account spread will be around the 2.2 pips range for trading EUR/USD, dropping all the way down to 0.7 pips for the Platinum level.
See our full list of trusted brokers
Global TradeATF Fees and Commissions
One of the main aims of Global TradeATF is making itself accessible for all types of traders, including beginners. As a result, it has taken the decision to not charge any commissions on trades.
There is currently no fee charged by Global TradeATF for depositing or withdrawing funds to your account, although third-party payment processors may charge their own fees. There is no mention of an account dormancy fee or inactivity fee that is charged by Global TradeATF after a certain period.
Global TradeATF Platform Review
The main type of trading platform that is on offer in various forms on Global TradeATF is the industry-standard MetaTrader 4 platform. This will be familiar to most traders who have some experience using online brokers, with the majority of brokers today offering this platform. You are able to use the MetaTrader 4 platform through your web browser by choosing the Web Trader option.
You can also download the client to your desktop if you wish, as well as having access to the mobile trading offering. Most operating systems, such as Mac and Windows are supported through this trading platform.
MetaTrader 4 ticks all of the boxes for most types of traders. It is easy to use, it has a nice range of tools and analysis options, as well as having decent risk management features. While you can't go wrong with MetaTrader 4, there are plans for TradeATF to release MetaTrader 5 in the future.
Main MT4 features include:
Trade directly from charts
A range of order types both instant execution and pending orders
Trade from desktop, web, or mobile
Choose from a wide selection of indicators
Use Expert Advisors (EA's) to automate trading on desktop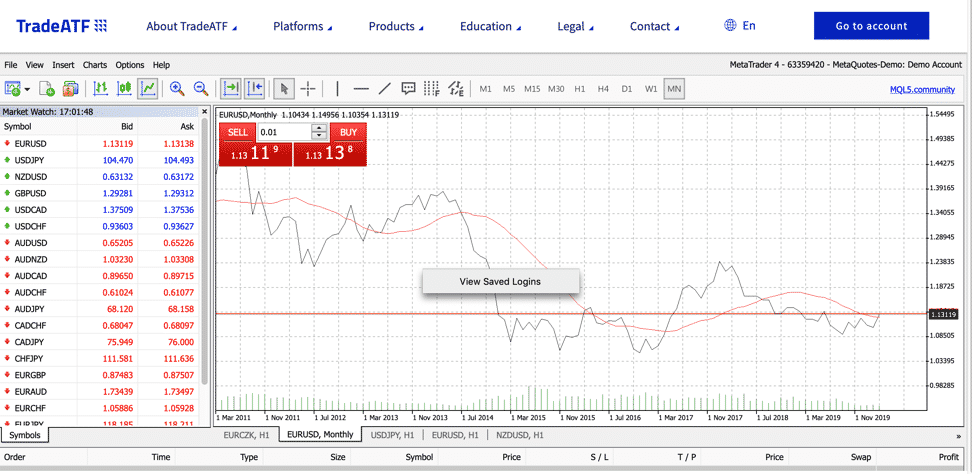 Mobile Trading
You can trade through Global TradeATF on your mobile device by using the MetaTrader 4 mobile app. This is a well-performing app that will allow you to place trades on the go in an easy and stress-free way. The design is nice and clean, being properly optimised for mobile devices. The charts are clear to see and you can add all the same indicators and studies that you can from desktop. It's perfect for managing your account, staying on top of the markets and placing trades. You can't however automate trading with EA's on mobile.
You can download the app on either the iOS Store or the Android Store, with both types of devices being well supported. There is a good crossover of tools and features from the desktop version of the trading platform to the mobile device and you couldn't ask for much more when it comes to placing trades on the app.
See our full list of trusted brokers
Social Trading and Copy Trading
There is currently no form of copy or social trading available on the Global TradeATF platform.
Crypto Trading with Global TradeATF
There are more than thirty different cryptocurrency CFDs you are able to trade. You can do so on a 24/7 basis, with the highly volatile crypto markets becoming a lot more popular among traders in recent times. Most other types of financial markets will be curtailed depending on what day of the week it may be.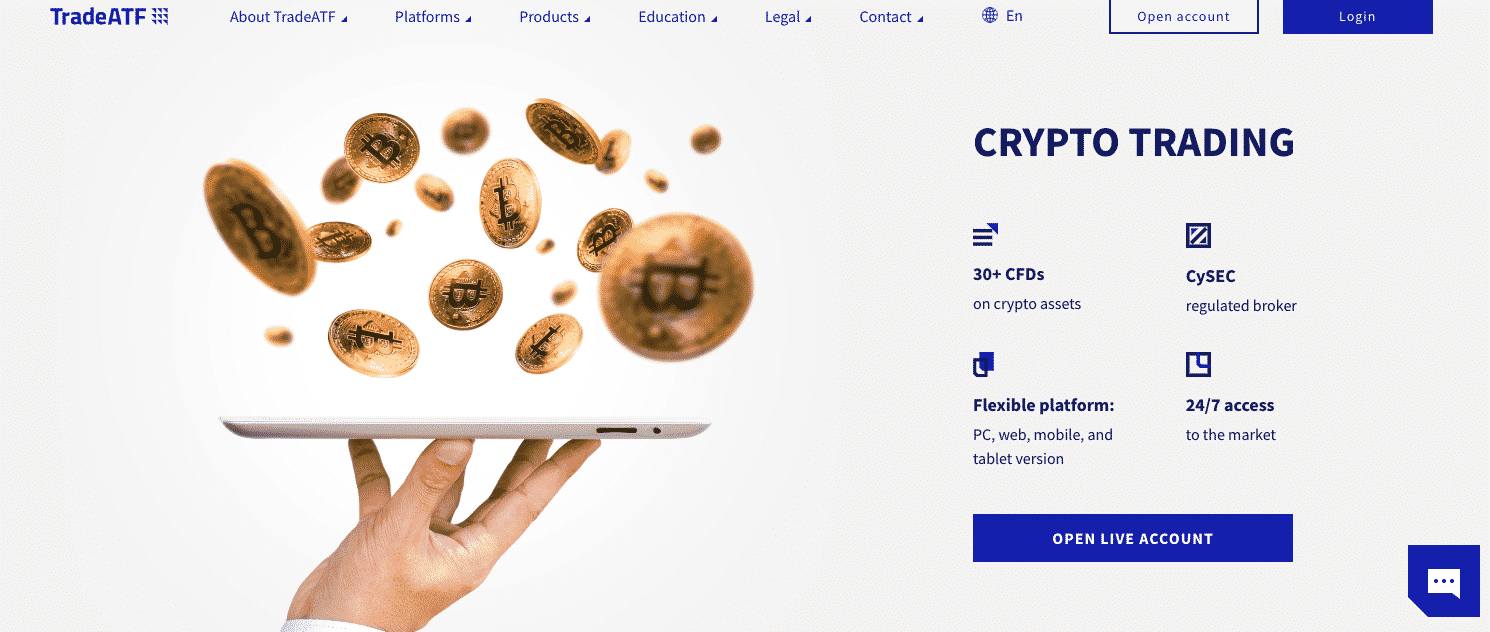 All of the major types of cryptocurrencies are able to be traded on Global TradeATF, as well as being paired with a variety of leading fiat currencies. Leading cryptocurrencies such as Bitcoin, Dashcoin, Ethereum and Litecoin are just some of the options open for you to trade.
Charting and Tools
As part of the MetaTrader 4 trading platform, there are many different charting options and tools that allow you to conduct your research and analysis on a given financial instrument.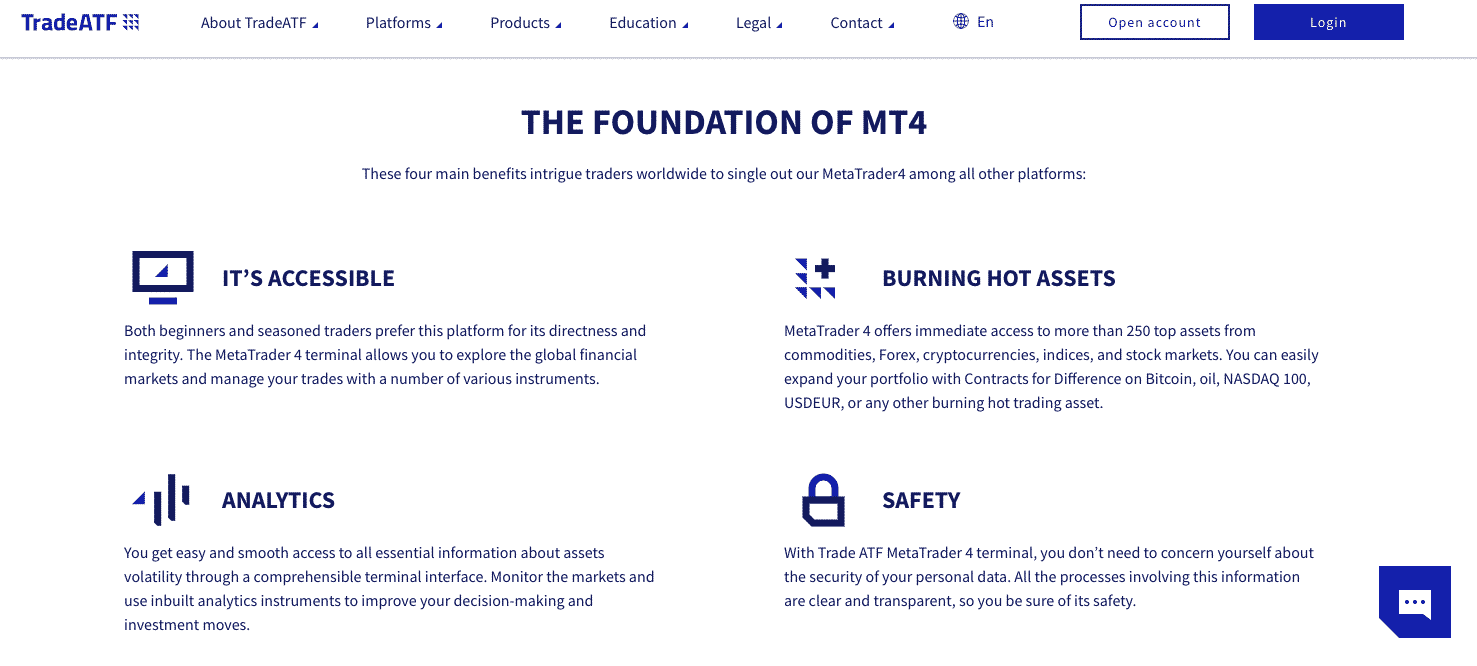 There are a lot of customisation options open to you through the platform, allowing you to alter your charts as you please, whether it is through using a line, candlestick or bar charts. There is a wide range of different technical indicators on offer, such as Gann-based and Fibonacci indicators and tools.
Some of the leading indicators and oscillators in the trading space can also be found on the platform, such as moving average, RSI and MACD. Overall, beginner and intermediate traders will have every type of charting and research tools they could ever want with the MetaTrader 4 platform.
You are able to activate SMS or email notifications that will alert you to certain price movements for your positions or for your watch list.
Learn Trading with Global TradeATF
There is a wide-ranging educational offering on the Global TradeATF website. These varying tools allow beginners to learn the basics of trading, as well as giving guidance and knowledge to intermediate and even advanced traders. There is a database of articles that can be filtered through depending on your level of trading experience that talk about many important trading topics.

You also have access to the likes of eBooks, courses and tutorials that will help you to advance your capabilities as a trader. To allow you to keep up to date with the latest economic benefits, you will also have access to an economic calendar, as well as a report season calendar.
See our full list of trusted brokers
Trader Protections by Territory
The main regulator for TradeATF is the IFSC. This is the only authority that TradeATF holds a license with. The license number for Global TradeATF with the IFSC is 60/322/TS/19.
Investors do need to be aware of the risks that are associated with CFDs. These are financial trading instruments that carry with them a lot of risk and you can lose a lot of money quickly, especially if you are also using leverage. With the Global TradeATF platform, 82.88% of traders lose money as a result of trading CFDs, so this is something you should be fully aware of before getting started trading.
In terms of the security of the data of traders on Global TradeATF, there is the deployment of the latest in encryption technology to ensure that data is not vulnerable in its transportation or its storage.
How to Open a Global TradeATF Account
The process of registering for an account with Global TradeATF is pretty easy and straightforward. The first step is adding in personal info such as your full name, email address and phone number. You will then need to select a password for your account, the stronger the better. Then you need to confirm that you are at least 18 years old and that you agree with the terms and conditions of the platform.
The next step will then to add in your home address and date of birth. You will then fill in a questionnaire that relates to your employment, such as the industry you work in, level of net worth and income. You also need to fill in info such as how much you are planning to deposit and trade with during a given year. This allows Global TradeATF to determine which account option will be the best fit possible for your needs.

After you have completed the questionnaire, you will then need to verify your identity by uploading a number of important documents. You can skip this step and finish creating your account, but you will not be able to start trading until these have been uploaded and verified. You will be asked for some form of proof of identity, as well as proof of address.
Once these documents have been uploaded and verified, you can add funds to your new account. The most common deposit methods are Visa and MasterCard, Skrill, Neteller and bank transfer. There are no fees charged for transactions by Global TradeATF, but there may be third-party fees that you need to consider.
You will also need to deposit at least $250 after you have opened your account and you are looking to get started trading. You can make deposits by using EUR, USD or GBP. You can also have more than one account on Trade ATF if you wish.
Global TradeATF Customer Support
If you have an issue when you are using the Global TradeATF platform, then you should first visit the FAQ section. This will contain the answer to a lot of the queries you may have.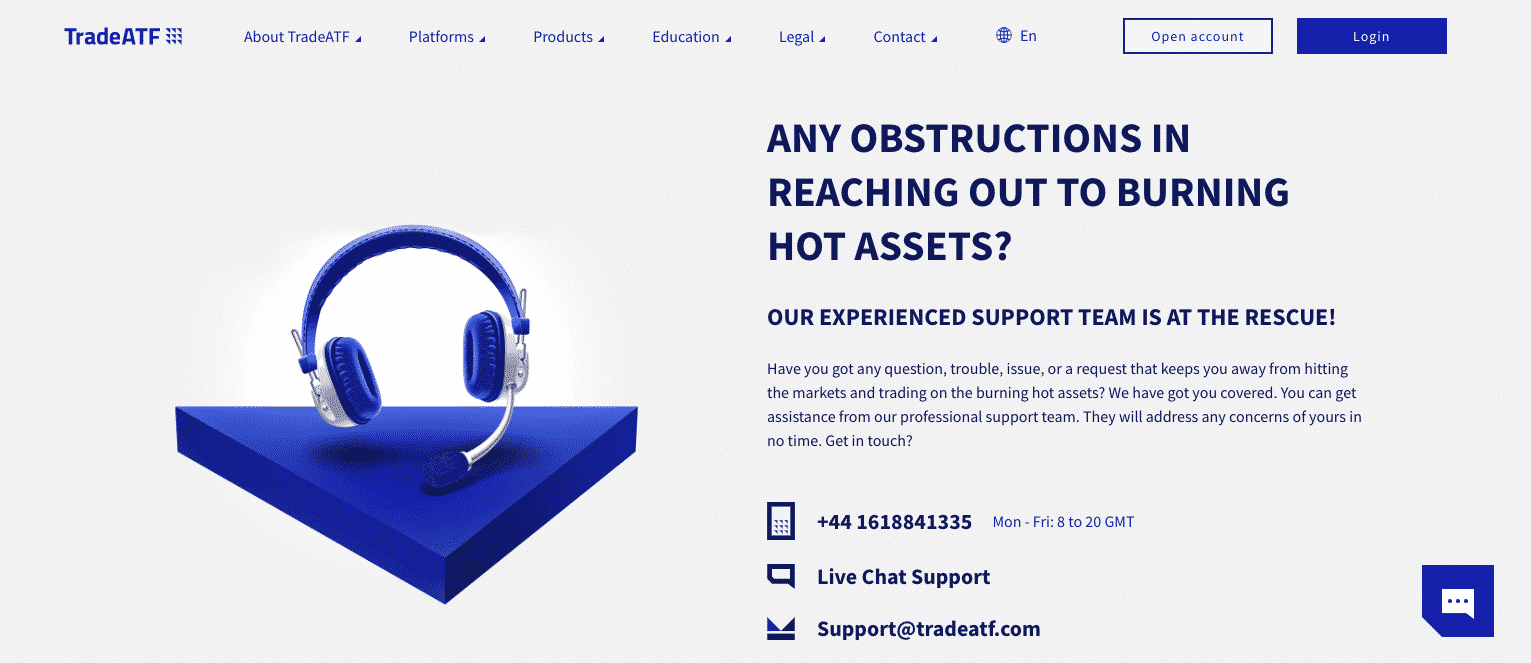 However, if this is not satisfactory, you are then able to directly get in touch with the Global TradeATF customer support team. You can do so by ringing the team over the phone, with these phone lines being open from 8 AM to 8 PM GMT from Monday until Friday. Otherwise, you can send an email or use the live chat function for more basic questions. Generally, the response that you get will resolve your issue quickly and efficiently.
Global TradeATF Review Conclusion
The Global TradeATF offering will be a good fit for a certain type of audience. It is nice and flexible in terms of its account types, with different options being well-suited to different levels of experience. There is a decent selection of CFDs for you to trade, including for the likes of Forex, crypto, stocks and indices markets.
The MetaTrader 4 trading platform is your only choice, but you have the option to use it through your desktop, a web browser or through a mobile app. There is a strong education center at TradeATF, which is ideal for those looking to upskill and the spreads are competitive with the rest of the industry. In conclusion to this Global TradeATF broker review, it is a newer online broker that focuses on offering a nice range of CFD instruments that can be traded quickly and efficiently.
See our full list of trusted brokers
FAQs
What are the steps to opening a Global TradeATF account?
There are a number of key steps involved with registering for a GlobalTradeATF account. You need to first fill out the form with the usual types of personal info including name, email and address and then agree to the terms and conditions.
You will then fill in a questionnaire that will help determine what type of trading account would be the best fit for you.
Then you will need to upload a copy of some photo ID and proof address to verify your identity. You will then be ready to add funds to your Global TradeATF account and get started trading. There is a minimum required deposit in place of $250 that you have to meet before you can start placing trades.
Are there Islamic account options at Global TradeATF?
Yes, each of the three main trading account options can also be opened in the form of an Islamic account. All you need to do is specifically select this option when it comes to registering for an account with Global TradeATF.
What sorts of fees are in place at Global TradeATF?
There are no commissions charged on trades by and there are no fees either for adding or withdrawing funds from your Global TradeATF account. Your main expense when trading on the Global TradeATF platform is the floating spreads These spreads will vary depending on what type of account you have, the experienced trading account option having lower spreads than the other options.
How easy is it to close a Global TradeATF account?
This process is fairly easy, just send the customer support team at the online broker an email requesting the closure of your account. Make sure that you withdraw all funds before doing so.
Is there 24/7 customer support at Global TradeATF?
At the moment, the customer support team does not work on a 24/7 basis. You will be able to get in touch with the team via live chat, email or telephone from 8 AM until 8 PM GMT from Monday to Friday if you have an issue that needs to be resolved.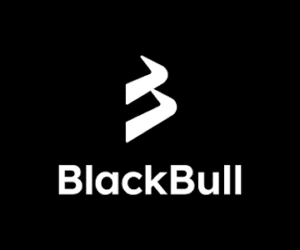 Forextraders' Broker of the Month
BlackBull Markets is a reliable and well-respected trading platform that provides its customers with high-quality access to a wide range of asset groups. The broker is headquartered in New Zealand which explains why it has flown under the radar for a few years but it is a great broker that is now building a global following. The BlackBull Markets site is intuitive and easy to use, making it an ideal choice for beginners.
Please be advised that certain products and/or multiplier levels may not be available for traders from EEA countries due to legal restrictions.