| Pros | Cons |
| --- | --- |
| No commissions on trades | No fixed spread accounts |
| Fast deposit and withdrawal processing times | |
Trader's Viewpoint
Although you might be more familiar with their parent company, BetFred, TradeFred is one of a new crop of online brokerages bursting onto the online trading scene in recent months. Despite the success of their parent company—which is one of the most well-known sports betting platforms in Europe—TradeFred has managed to fly under the radar since being founded in 2016.
Despite a relatively quiet start, TradeFred has nevertheless done much to gradually build up a name for themselves in the last couple of years, and they now boast an ever-growing customer base. Much of this early growth has come from the natural cross-over potential between the BetFred sports betting platform.
With all this said, however, how does the trading experience on TradeFred stack up against the competition? Are they able to capture the attention of traders in an increasingly crowded sector?
The product selection on offer is quite good, which currently covers a couple of hundred assets in total, including currency pairs, commodities, and indices. Leveraged trading is supported, although it tops out at 1:25 on indices and commodities, and 1:10 for equities.
TradeFred offers a generally very transparent fee and pricing structure. They offer commission-free trading, although the mark-ups on spreads are somewhat high compared to other similarly sized platforms. The exact spreads you get offered will depend on the type of account you open up with TradeFred, and they currently offer five different account types. This includes a Basic Account, a Standard Account, an Advanced Account, a Pro Account, and a Premium Account. Additionally, there are also options to open an Islamic trading account should you need it.
Trading is done using the MetaTrader 4 platform primarily, although there are also options to use a web-trader platform, as well as mobile apps.
Those looking to give the platform a try before committing any real funds to the TradeFred can open a demo account which provides them with $10,000 of virtual money to try their hand at trading. It should be noted, however, that this is only valid for two weeks, after which it closes.
When it comes to customer protection and regulation, TradeFred scores quite highly, although not necessarily on par with some of the other more prominent brokers out there. They have established locations both in Vanuatu and the United Kingdom, which are the regulatory jurisdictions they currently fall under. Currently, they are licensed to operate and regulated by the Vanuatu Financial Services Commission (VFSC), CySEC, and ASIC.
With all this considered, TradeFred has put together a trading package that is generally quite solid all-round. We were particularly impressed by the commission-free trading and different account types on offer, which are perfectly suited for traders of all skill levels. Despite this, there are a number of areas for improvement going forward, such as their regulatory status, the limited demo account, and the relatively high mark-ups on trading spreads.
A relatively recently launched Forex and CFD brokerage, TradeFred is a regulated operator, which claims to be "powered by the BetFred group". Given BetFred's prestige, this would indeed lend TradeFred some additional weight on the credibility front, though the exact nature of this connection is unclear.
TradeFred is a multinational company, with offices in several countries around the world. The permanent location of the company behind the brokerage, MagicPath Capital Ltd., is SIP Building, PO Box 3010, Rue Pasteur, Port Vila, Vanuatu. An additional permanent location for MagicPath Capital Limited is 6th Floor, Steam Packet House, Cross Street, Manchester, United Kingdom, M2 4JG, from where the Europe-based activities of the company are run. Exactly what sort of activities TradeFred mean by this is unclear too, since the brokerage homepage claims that TradeFred does not peddle financial services in the EU, the US and a number of other jurisdictions, such as Australia and New Zealand. Apparently, while the Manchester-based side of the operation does not cover investment and ancillary services, it does make decisions on the distribution of services offered to MagicPath Capital depositors.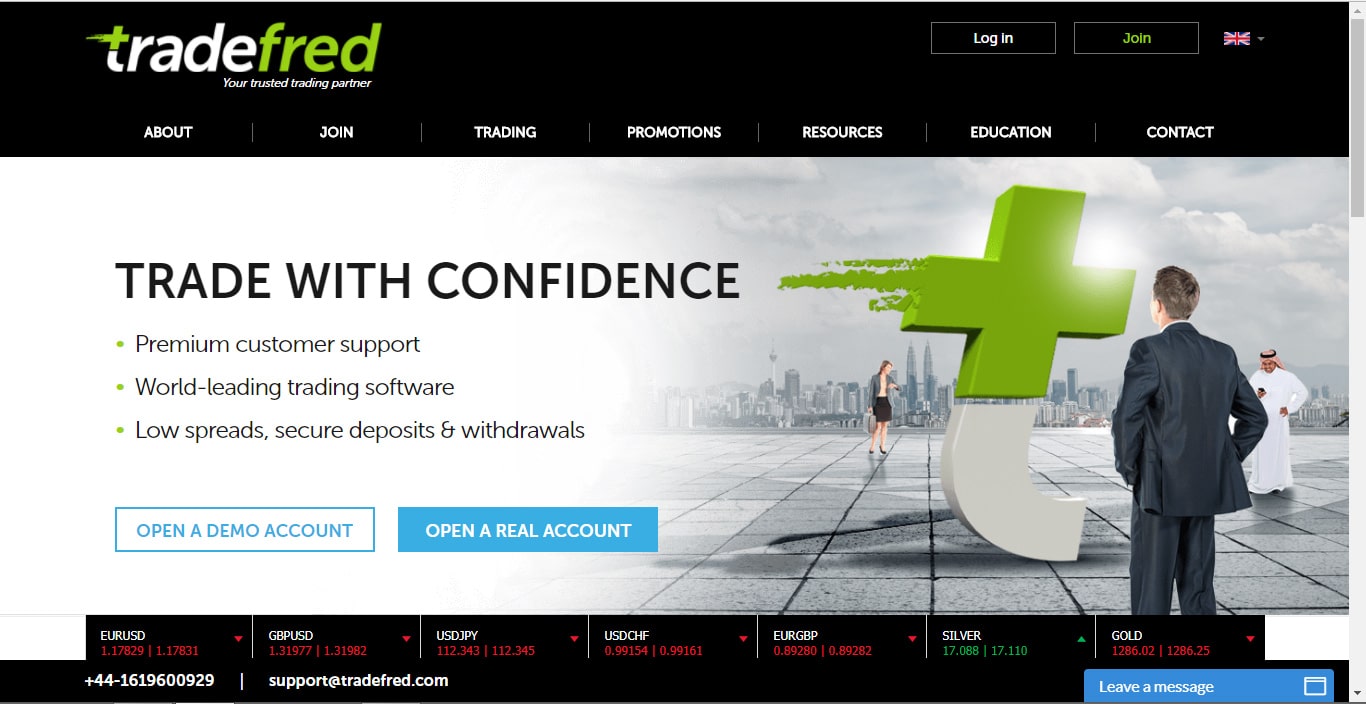 TradeFred Regulation
As you may have already guessed from the above, TradeFred are licensed and regulated in Vanuatu, by the Vanuatu Financial Services Commission (VFSC). Offshore regulation is not exactly ideal, and the regulatory jurisdiction in this instance is not particularly prestigious either, but that's all TradeFred can show at this point in time.
The VFSC has been established in 1993, as an authority the primary purpose of which is to protect the local and worldwide consumers of various financial services from loss and fraud.
TradeFred has also just been regulated by CySEC and ASIC. Which is a step up from their VFSC license.
TradeFred Products
The product selection of the operator covers some 150 tradable assets, all accessible from all the trading platforms featured by the brokerage.
The Forex selection offers access to 50 currency pairs, on which traders can use leverage of up to 1:500. Forex trade execution is quick and the spreads are competitive.
The stocks selection offers good spreads too, as well as "fantastic execution". The maximum leverage traders can use here is only 1:10 though.
The indices section provides access to the most popular markets as well, like the UK 100, US 30 and JPN 225. The spreads are decent here too, as is the leverage, the maximum on which is 1:25.
The precious metals that can be traded at TradeFred include Gold, Silver and Platinum. The maximum on the leverage is 1:25 here too. Competitive spreads are touted for this category as well. The trading conditions are roughly the same for various Energies and Agricultural Commodities such as Corn, Sugar, Cotton and Coffee.
Interestingly, despite boasting tight spreads everywhere, the trading conditions section of the TradeFred website makes no mention of the actual spreads. It just re-iterates the maximum leverage information detailed above, adding the trading hours for each of the assets and the contract sizes.
CFD traders should know that all their positions have expiry times, meaning that they mature. When that happens and the position is left open, TradeFred automatically rolls it over. The equity will not be affected this way, but the pending orders associated with the position – such as stop losses, entry stops and take profits – will be removed.
TradeFred Promotions
Though generally speaking, trading-related promotions offered by Forex/CFD brokerages cannot really be considered hot items, we may have a couple of exceptions on our hands in this regard, at TradeFred.
The 100-trade cash reward is indeed an interesting offer for those active enough to complete at least 100 trades in a 3-month period. Those who accomplish that, can earn a 50% cash back on the spread fees that they pay. This money can be withdrawn and it can be used for the opening of further positions. The value is certainly there in this promotion. The amount of cash-back received depends on the account level of the participant. Those on the Basic level will not be rewarded. The Standard level is good for a 10% rebate, the Advanced level for a 30% rebate and the Pro level for 40%. The 50% rebate deal is only valid for Premium account holders.
Only traders who have been around for at least 3 months, qualify for the promotion.
Unlike the 100-trade cash reward, the TradeFred Birthday Cheque works for everyone. It is essentially a gift the operator hands to its clients on their special day. The promotion consists in the depositing of $25 into traders' real money accounts. This money can then be used for anything, and yes, it can even be withdrawn. The only requirement for qualification is that the participant should complete at least 25 trades within a 3-month period, Such a trading volume is rather easy to achieve.
TradeFred Trading Accounts
In addition to their real money account selection – already briefly mentioned above – TradeFred offer a Demo Account as well. Those who opt for this feature, will be able to put the trading platforms to the test, with a $10,000 virtual balance, for two weeks. After that, the deal expires and the demo account no longer works. With the demo account, the site offers some complimentary educational material too.
The Basic Account is the most "basic" of the real money accounts offered by TradeFred. The minimum deposit requirement on this account is just $250, putting it well within the reach of recreational traders. A dedicated account manager is part of the basic package too. The maximum leverage on this account is 1:50. Withdrawals are allegedly processed within a single business day.
The Standard Account ups the minimum deposit requirement to $500. It offers the same maximum leverage and trading conditions as the Basic account above. A market analysis package is also part of this deal.
The Advanced Account throws some trading signals into the mix too. Its minimum deposit requirement is $1,000 though.
The Pro Account comes with lower spreads, and a minimum deposit of $5,000.
The Premium Account is a zero swap account, which also provides specialist market analysis services. The minimum required deposit for this one is $10,000.
The special Islamic Trading Accounts are commission-free, featuring removed speculation, and a special Islamic account manager. This account is swap free as well, meaning that positions can be left open indefinitely.
TradeFred Platforms
The backbone of TradeFred's platform offer is MT4. The platform delivers all the bells and whistles one may expect from it. The Desktop trader takes advantage of MT4's capabilities as well. It offers Forex- and CFD trading on one screen, complete with advanced charting and technical analysis features.
The Webtrader works with a large variety of browsers. Unlike MT4, it can be launched directly from the TradeFred site, without the need to download and to install anything.
The mobile trader covers all iOS and Android-based devices, giving traders on the go a powerful tool to handle their positions and to perform market analysis.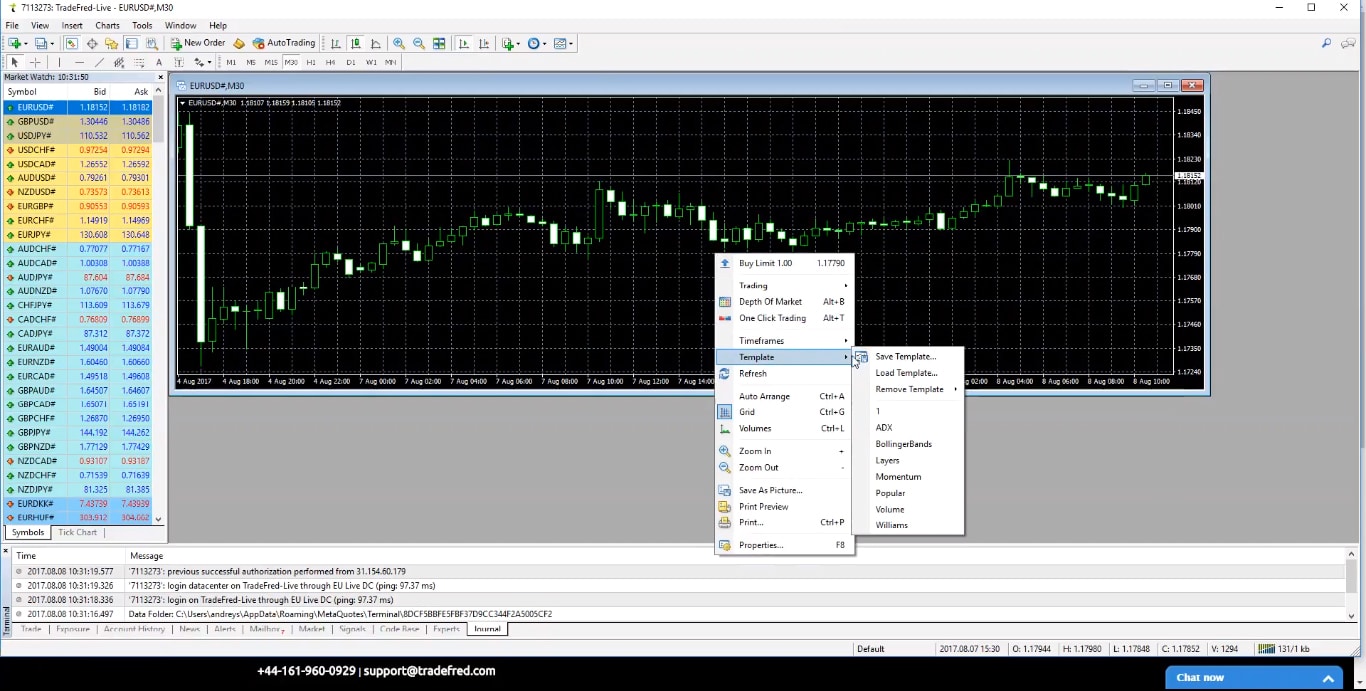 TradeFred Conclusion
Everything considered, TradeFred is shaping up as a decent Forex and CFD trading destination. Everything about it clicks more or less, with the possible exception of its offshore regulatory status, which we don't exactly appreciate. Also: their spreads are fixed.
Read more forex broker reviews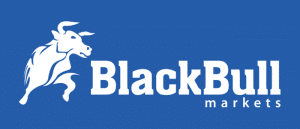 Forextraders' Broker of the Month
BlackBull Markets is a reliable and well-respected trading platform that provides its customers with high-quality access to a wide range of asset groups. The broker is headquartered in New Zealand which explains why it has flown under the radar for a few years but it is a great broker that is now building a global following. The BlackBull Markets site is intuitive and easy to use, making it an ideal choice for beginners.
Please be advised that certain products and/or multiplier levels may not be available for traders from EEA countries due to legal restrictions.