TRENDSMACRO is one of the newer brokers on the market. Having been formed in 2020, it hasn't had time to build up a huge reputation yet. However, it does have some aspects that have got people talking. What is most impressive about this broker is that it offers traders the ability to use four different accounts. Each one is aimed at a different type of trader. This covers everything from beginner to professional. It ensures that all levels of traders can use these services.
Obviously, the more experienced and higher-level traders have access to better terms with their trading accounts. Therefore, if you're a serious trader, it makes much more sense to aim for an account that offers the best possible terms. TRENDSMACRO also works without commissions, so all that you'll be paying is the spreads. Again, the spreads are lower the more advanced your account, so if you intend to do a lot of trading, then it will make sense to aim for a higher-level account.
Traders have access to forex and CFDs with TRENDSMACRO. This is the standard offering that's expected on the market, but the range of instruments that is offered is an impressive one. For traders who want to get into the crypto boom, TRENDSMACRO isn't the place to do that. However, pretty much everything else is covered. Leverages increase for more professional accounts, and scalping is allowed with TRENDSMACRO. Overall, this is a broker that caters for every level of the trading world.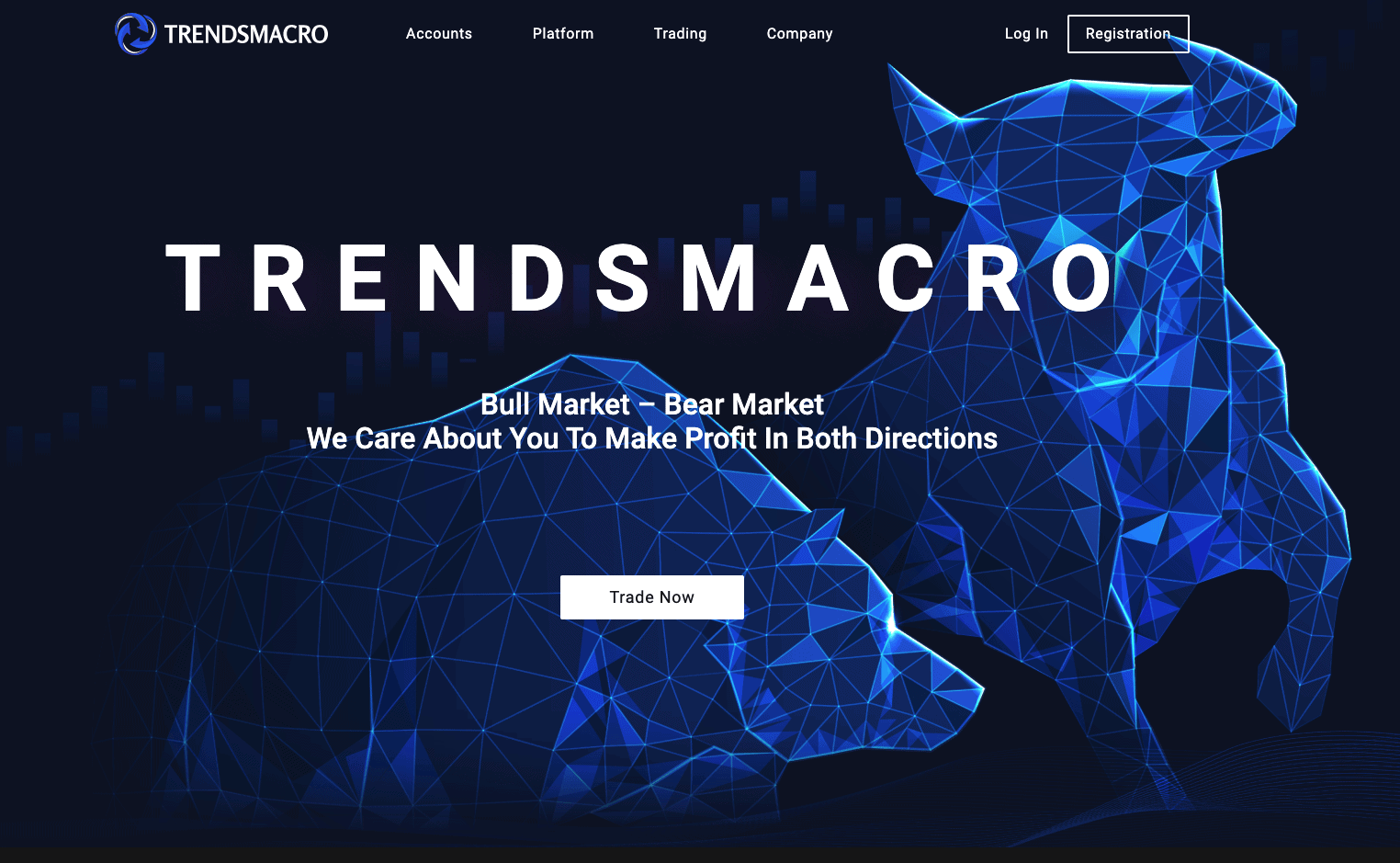 About TRENDSMACRO
While the current entity of TRENDSMACRO might have only been formed in 2020, the people behind the scenes have been involved in trading since 1999. This means that there is over 20 years of experience at TRENDSMACRO. It is owned and operated by Ascana Group, which is located in the Republic of the Marshall Islands. TRENDSMACRO has a number of different documents available to traders when looking at the site, so it is very transparent in terms of its business practices.
Who does TRENDSMACRO appeal to?
TRENDSMACRO is a broker that appeals to a number of different people on the trading spectrum. It has accounts that are aimed at beginners and small-time traders, but there are also accounts that more experienced traders can use. The beginner accounts obviously offer wider spreads and have less leverage available, but as traders increase the value of their portfolio, they are able to rise up the levels and gain access to the tighter spreads and larger leverages.
It will also appeal to traders who want to be able to use the latest platforms. TRENDSMACRO uses MetaTrader 4 (MT4) as its trading platform, the market leader in this area is available. This is obviously a massive positive because MT4 has a lot of features included as standard that instantly increase what TRENDSMACRO is able to offer.
Account types
There are four different accounts available at TRENDSMACRO: Bronze, Silver, Gold, and Platinum. The Bronze account is the only one that doesn't provide access to an expert advisor – the other three do. The spreads start at 2.8 pips, 2.5 pips, 1.5 pips and 0.1 pips respectively for the four accounts. There is obviously a big incentive to make your way to the Platinum account as the spreads can be significantly tightened there.
The only other big difference is the leverage that's offered with the accounts. A Bronze account offers 1:100, a Silver account offers 1:200, a Gold account offers 1:300, and a Platinum account offers 1:400. Obviously, if you intend to carry out leveraged trades, then the Platinum account will offer you the most flexibility.
Other than that, every account allows traders to scalp, has an unlimited number of open positions, and has no commissions on trades.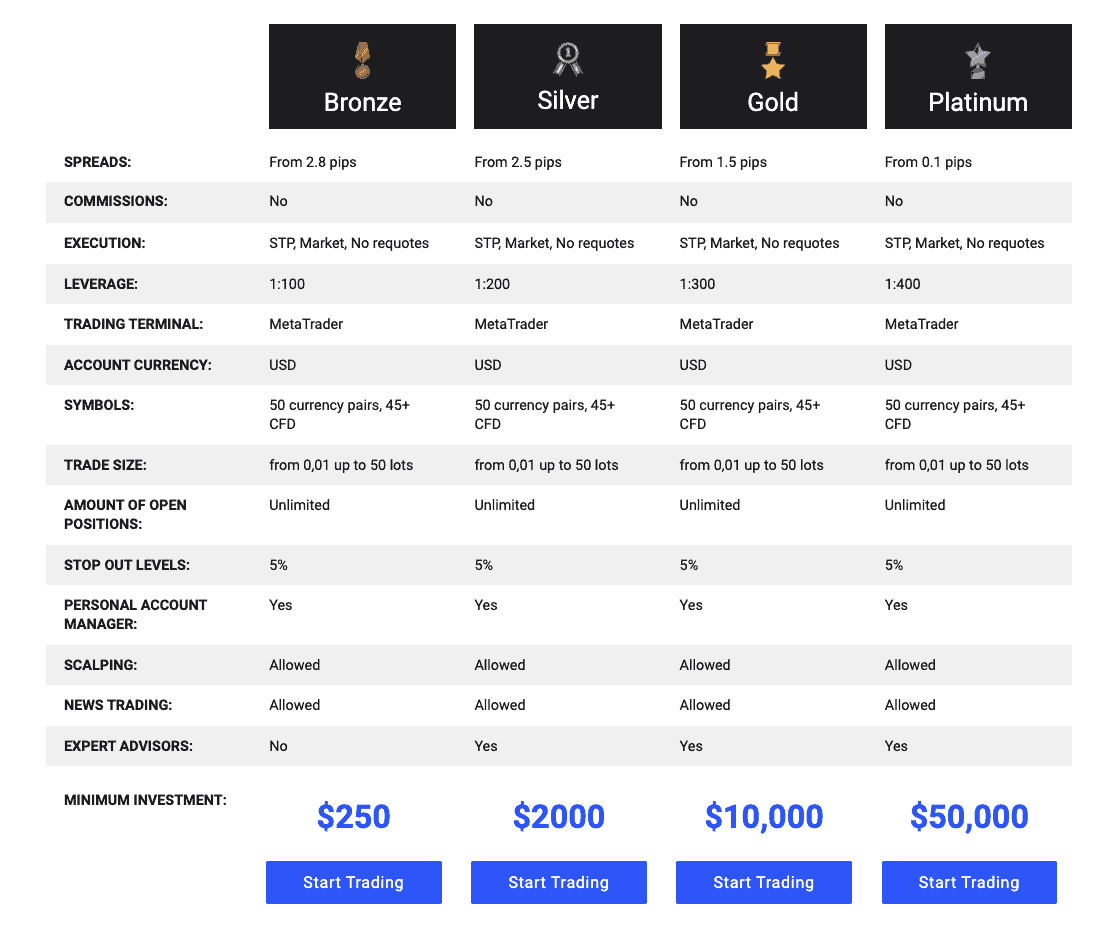 Markets and territories
In the terms and conditions for TRENDSMACRO, there is no information about any restricted territories. This means that many would make the assumption that TRENDSMACRO is available worldwide. Some territories might have their own laws in place for companies without specific licences though, and this is where there is an issue. When signing up for an account with TRENDSMACRO, there is a huge list of countries available. Some of the major countries include the UK, Germany, Canada and Spain. However, there are some countries unavailable. These include France and the US.
This means that it's important to check that your country is included in the list of countries when registering for an account.
Instruments and spreads
The spreads that are offered with TRENDSMACRO are generally quite low. Beginner traders who have a Bronze account have access to spreads of 2.8 pips. This is still quite a reasonable amount, especially with the lack of commission on trades. However, traders who are able to work up to the Platinum account will get access to 0.1 pip spreads. The spreads aren't just set between these two levels though. They do decrease as you move to higher-level accounts. The spreads will adjust to 2.5 pips (Silver account) and then 1.5 pips (Gold account) before hitting the 0.1 pips level (Platinum account). This offers an incentives for traders to increase the value of their portfolio to the Silver and Gold levels.
The instruments that are offered by TRENDSMACRO are some of the best around. There are 50 different currency pairs and more than 40 CFDs available. The CFDs cover indices, futures, metals, shares and energies, so there is a good range of different trading options available at TRENDSMACRO. It is one of the better options on the market at the moment, so if you want a good range of choice, then TRENDSMACRO certainly provides it.
The only area that is a bit of a let-down is the lack of crypto trading options. While many traditional traders don't tend to want to trade with crypto, newer traders do look towards this market. If there is enough sustained interest, then this might be an area that TRENDSMACRO moves into in the future. However, at the moment, there is no mention of this being offered.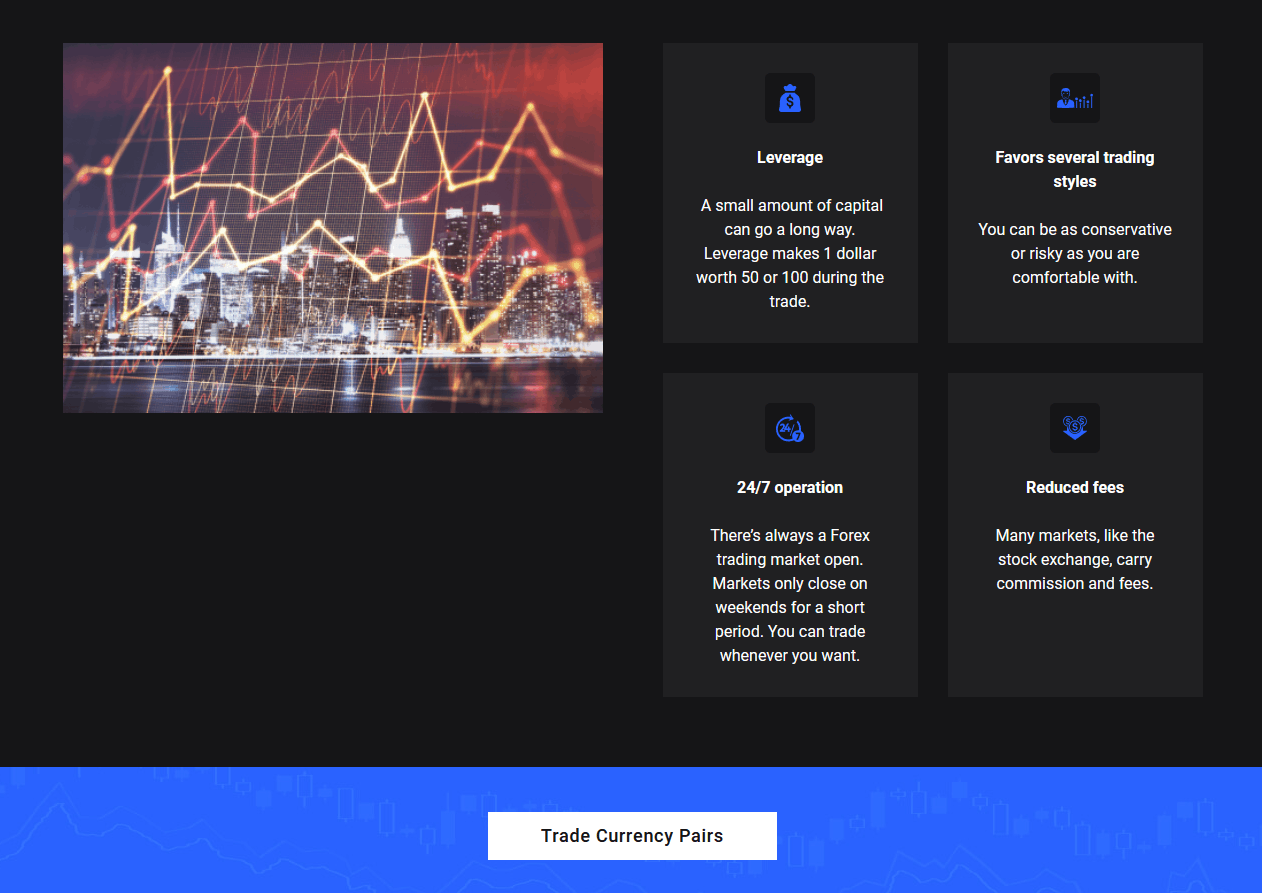 Fees and commissions
TRENDSMACRO doesn't have any fees or commissions in place. The only costs that are associated with any trades that you make come from the spreads. This covers every aspect of the platform. As previously mentioned, there are no commissions put in place. There are no fees for deposits or withdrawals and there are no dormancy fees.
This does mean that TRENDSMACRO is one of the lower-cost brokers on the market at the moment. The lack of commissions is always good to see. It's also a big positive that TRENDSMACRO hasn't tried to bump up its income by adding fees on deposits and withdrawals. This can be seen as a bit of a predatory practice as some traders wouldn't have factored those costs into their calculations.
Platform review
The platform is one of the very best aspects of what TRENDSMACRO has to offer. It uses MT4, which means that the market-leading software is available to use. This is obviously a huge deal for traders. It's not just about how MT4 is easy to use though – it's the range of different features that it offers that makes it so impressive.
Firstly, it allows traders to customise a large aspect of its UI. You can lay out the different screens that you want in exactly the place you want them. If you're a serious trader and use a two-monitor setup, then this can lead to an extremely immersive trading layout.
Secondly, there is a massive amount of analytical options available in MT4. Traders have access to a number of different charts that are updated in real-time. This makes it much easier to spot trades that you want to carry out.
There are also different trading features that are built into MT4. These include social trading and the ability to create and deploy trading robots. The overall features that are offered by MT4 are extremely impressive. It does ensure that traders have the ability to completely create their own trading environment.
What's also highly impressive is that MT4 can be used as a web platform. If your computer doesn't have the space to download the standalone version, or if you just prefer using cloud computing to power your trading, then MT4 can cater for this. It offers all of the features that the downloadable version of the platform offers, but it has the added benefit of executing trades at a much faster rate.
MT4 can also be downloaded for Mac, which means that it's not limited to just PC owners. The majority of traders will be able to access the platform without any barriers in place.
Mobile trading
Mobile trading is extremely well catered for. Traders who want to engage in this specific form of trading are able to use two main methods. The first is through the browser on mobile devices. This isn't as impressive as using MT4 through a browser on a PC or Mac, mainly because mobiles aren't always optimised to operate such a complicated program. If you don't have a lot of storage space on your device, then this method does make it possible to use MT4, but it's not recommended.
If you have an Android device, iPhone or tablet that uses either operating system, then you can download an app. This will provide an optimised version of MT4 for use on mobile devices. It provides fast and easy-to-use interfaces without cutting back on the features that are offered to a large extent. The ability to make single-click orders and access analytical tools on your mobile means that you can trade wherever you are without any worries.
Social trading and copy trading
This is a bit of a nuanced area. While TRENDSMACRO doesn't offer either of these services as standard features within its accounts, there is a way for you to do it. You can carry out social trading, copy trading and even robo trading by using the MT4 platform. It makes it extremely easy for traders to set up all of these services.
Not only are these services available within the MT4 platform as standard, but for more technology-savvy users, there is also the ability to code your own robots. This offers much more depth to the trading experience and allows traders to create the perfect social trading experience for their own needs.
This does mean that traders will have to research the social trading aspects themselves though. This isn't a huge deal as all trades should be made with a level of research applied to them anyway – so, by applying this research to the social trading widgets, it is just moving the time spent from one area to another.
Crypto
Crypto is an area where TRENDSMACRO falls down slightly. Even though it has a wide selection of different instruments available to traders, there are no crypto options offered. Even in the forex pairs, there are no options to trade fiat with crypto. For more modern and forward-thinking traders, this could be an issue.
While there are no plans to offer crypto to traders at the moment, this doesn't mean that it won't happen in the future. It's something to keep your eye on if you want to be able to access crypto trading through your broker.
Charting and tools
All the charting and tools that are available with TRENDSMACRO come from the platform. MT4 has access to some of the very best charting and analytical tools on the market. It offers live, real-time analysis of the markets and instant one-touch trades. This ensures that traders can act when the markets move, instead of having to wait for different aspects of the platform to make it a possibility.
In terms of the tools and charting that is offered by TRENDSMACRO, it all comes from MT4. There's nothing offered by TRENDSMACRO as standard. However, this isn't too much of an issue as everything that you could ever really need is offered by the MT4 platform.
Education
Education is an area where TRENDSMACRO really struggles. In fact, it is safe to say it has amongst the weakest educational offerings of any broker on the market. This is because there is zero in terms of education offered by TRENDSMACRO. Traders don't even have access to FAQs to provide some information about how trading works. There's no guide to using the platform and nothing to teach beginners the basics. On the whole, it's certainly an area that needs a lot of work.
It's not something that should be attacked too harshly though. It is important to remember that TRENDSMACRO was only formed in 2020. Many brokers have very little in terms of educational offerings when first trading. If it's still the case that there is nothing there in another 18 months, then it may be an issue, but for now it's not too much of an issue.
Trader protections by territory
TRENDSMACRO doesn't tend to have any specific protections for any single territory. Instead, it has a selection of blanket protections put in place. The first aspect of protection comes from segregated client accounts. This means that client balances are not accessible by the company to pay off its bills. If it does run into any financial difficulties, then traders won't have to worry about losing their balances as that money is segregated and cannot be touched.
Next up, it also offers negative balance protection. This essentially means that traders don't have to worry about owing money from their trades. Only the money that they deposit is at risk when trading. Of course, there are some trading conditions where this won't be offered, but if you have negative balance protection, then your leverage trades won't cause you to owe more than your deposit.
How to open an account
Opening an account with TRENDSMACRO is extremely simple to do. The first step is to click on the 'Registration' button in the top right-hand corner of the broker's site. Once you've done this, you will be taken to a new page where you will be able to enter your details. This includes your name, email address and phone number. Once this has been carried out, it is time to verify your TRENDSMACRO account.
Verification of your account is carried out by sending proof of identity and proof of residence to the support team at TRENDSMACRO. This will then be processed, and as long as the information that you have sent is legitimate, your account will be verified.
When it comes to making deposits, there are also additional verification checks that need to be carried out. This is to ensure that the person who is registered for the account is the same person who is making the deposits. On top of this, to ensure that money laundering doesn't take place, any withdrawals must be made to the same payment method that was used for the deposit.
Customer support
The customer support at TRENDSMACRO is generally quite good. It is available to traders 24 hours a day, five days a week. This means that it is only closed on weekends. However, as a lot of markets are also closed at weekends, this isn't a major issue. Support is available through phone (+441887593306), email ([email protected]) and a postal address.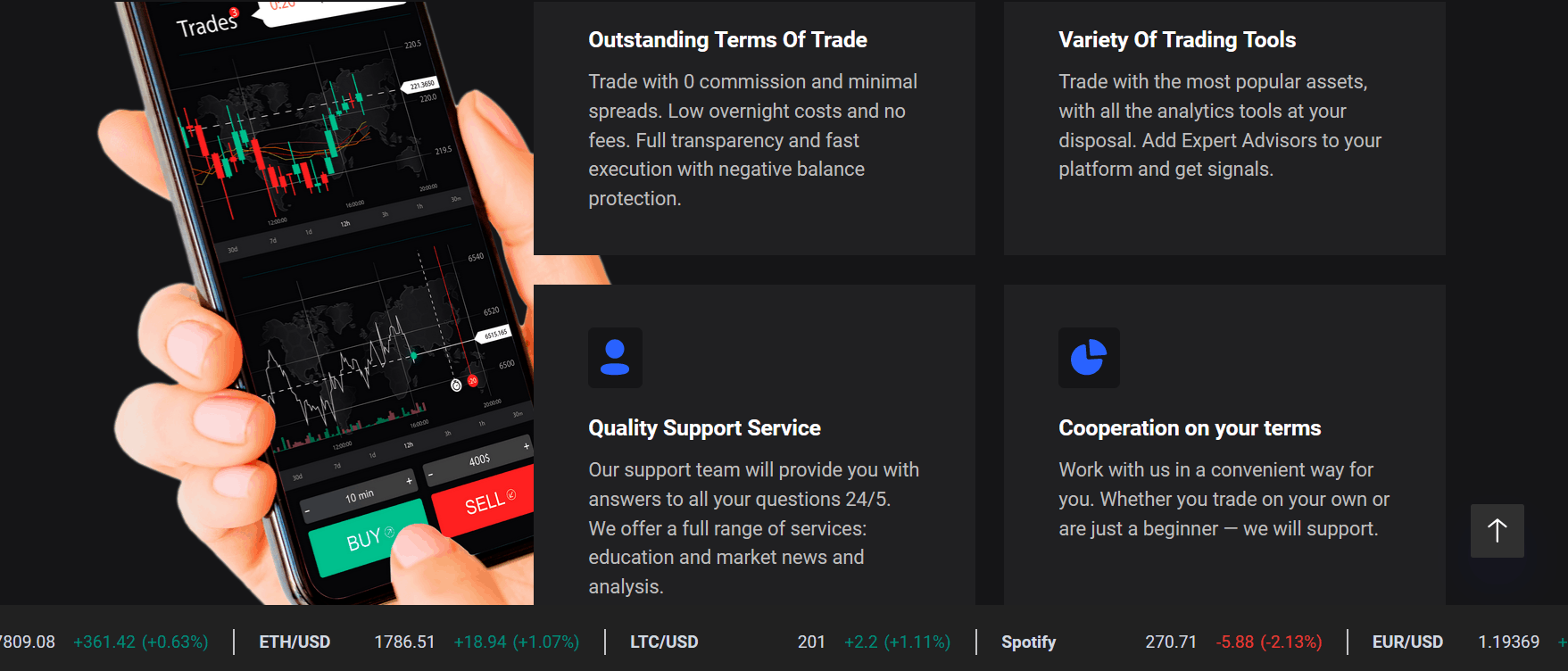 The bottom line
TRENDSMACRO offers customers some fantastic services. It has great instruments in place as well as very reasonable spreads. On top of this, there is a large number of different forex pairs available. It's also extremely laudable that TRENDSMACRO doesn't charge any commissions to traders. All costs come from the spreads, which are generally very tight.
The customer support is good at TRENDSMACRO. The broker offers a wide number of ways to get in touch and customer support is available 24 hours a day during the working week. The only real negative to TRENDSMACRO is that it does not offer crypto trading options. Other than this, it's an excellent site to trade with and has a lot of benefits for all levels of trader.
FAQs
How can I open an account with TRENDSMACRO?
It's really simple to open an account with TRENDSMACRO. All you need to do is click on the registration button on the broker's site and then follow the steps on screen. Once this has been carried out, just verify your account and you can get started.
Does TRENDSMACRO offer an Islamic account?
At the moment, TRENDSMACRO doesn't offer an Islamic account. The only accounts that it offers are standard accounts ranging from beginner accounts all the way up to professional accounts. It may offer an Islamic account in the future, but at the moment, this isn't an option.
What fees does TRENDSMACRO charge?
The fees that are charged by TRENDSMACRO are very minimal. There are no fees for deposits or withdrawals and dormant accounts don't have fees either. Trades don't have commissions applied to them. In fact, the only costs come from the spreads on trades. These are set at between 2.8 pips and 0.1 pips depending on the account you have.
How do I withdraw money from TRENDSMACRO?
It's simple to make a withdrawal. Just make your way to your account page. From here, you will be able to see the funds that you have available. You can then choose to withdraw as much of these funds as you like. You have to use the same payment method as you used for the deposit in order to make the withdrawal.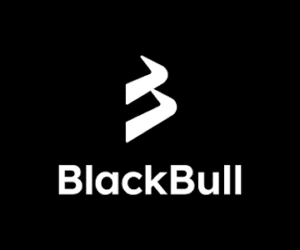 Forextraders' Broker of the Month
BlackBull Markets is a reliable and well-respected trading platform that provides its customers with high-quality access to a wide range of asset groups. The broker is headquartered in New Zealand which explains why it has flown under the radar for a few years but it is a great broker that is now building a global following. The BlackBull Markets site is intuitive and easy to use, making it an ideal choice for beginners.
Please be advised that certain products and/or multiplier levels may not be available for traders from EEA countries due to legal restrictions.