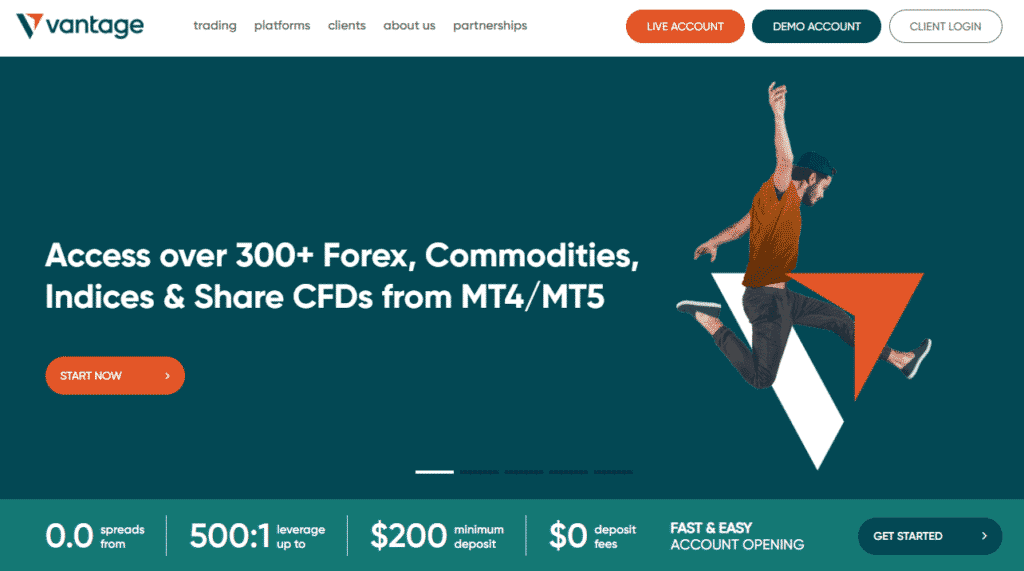 Forex Trader's Viewpoint
Vantage is a well-established and oft-awarded Australian FX/CFD broker, that used to feature binary options in addition to its "more traditional" trading products, some time ago.
With the binary option part of the deal now gone, the brokerage has taken on an entirely different, much more serious appearance, and indeed, its reputation has taken a turn for the better as well.
That is not to say however that this reputation is currently spotless…There are quite a few negative reviews posted by users at various review portals, mainly decrying the usual issues: problems with withdrawals and alleged price-manipulation, with the goal of abusively triggering stop losses.
Obviously, there's very little solid proof delivered with any of these complaints, but their mere existence is enough to raise a red flag with some.
In addition to those issues, the broker was apparently involved in a couple of less-than-savory incidents in the past, none of which carry much significance for the rank-and-file user though.
One such incident saw the broker deny payment to one of its IBs. After the latter complained about it online, the broker allegedly offered to make the payment if he removed the said complaint – thus effectively holding his money hostage.
Another problem pointed out by various reviewers was about a well-known scammer working as a Vantage IB for quite some time.
The bottom line reputation-wise is that – everything accounted for, and despite the above detailed issues – the user-feedback Vantage has managed to rack up over the years is overwhelmingly positive. There are scores more people who appreciate the services of the broker (and we know that content clients are much less likely to leave any kind of feedback) than complainers.
Trader monies are for instance kept in segregated accounts with the National Australia Bank, and the operation is a member of the KPMG – a global network of auditing firms – meaning that to ensure continued regulatory compliance, it undergoes regular 3rd party audits.
The Vantage website claims that the broker deals with an impressive list of liquidity providers, including Goldman Sachs, Bank of America and RBS – among others.
Vantage Rating Overview
| | |
| --- | --- |
| Overall | |
| Education | |
| Market Research | |
| Range of Markets | |
| Deposits & Withdrawals | |