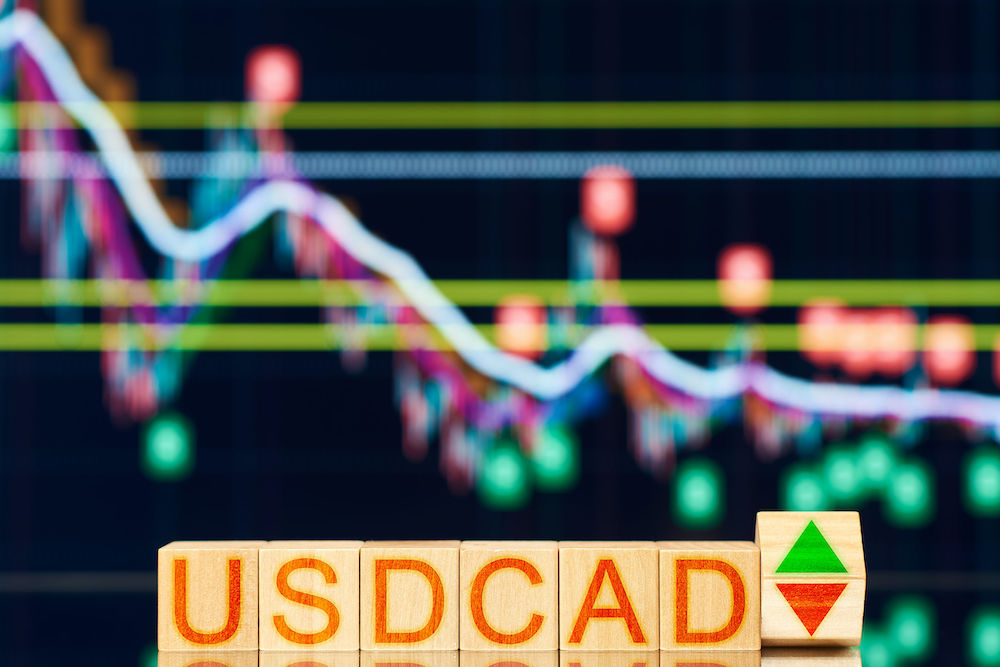 The Bank of Canada (BoC) met the expectations of most traders and strategists on Monday after it announced that it would keep its headline interest rate at 0.25%.
The BoC was not expected to make any changes to the level, and the decision did not come as a surprise.
However, it did confirm that it would take steps to support the Canadian economy, which – like many global economies – has suffered as a result of the coronavirus pandemic.
It predicted that economic recovery in the country in the coming months was likely to be speedier than had previously been expected.
The rise in the value of the Canadian dollar was also influenced in part by a global recovery in oil prices.
The fortunes of Canada's economy, which is in part reliant on the exporting of oil, often change in proportion to the price of oil.
Oil prices experienced a dip earlier in the week, though they later recovered – fuelling the loonie's rise over the course of Wednesday.
Prices of crude oil over the border in the US rose by more than 2% at one stage, and the knock-on effect for the Canadian dollar was significant.
The loonie was up by half a percentage point at one stage over the course of Wednesday.
It was seen at 1.3164 in its pair with the greenback at one stage.
Elsewhere around the world, the US dollar found itself down in a number of other significant global pairs – including the euro.
The currency was buoyed by news that the European Central Bank is of the impression that the Eurozone's economic recovery is looking more likely to be faster and successful.
According to senior figures, the economic performance of the Eurozone is likely to improve at a faster rate than predicted by several key metrics.
Gross domestic product figures, for example, are expected to perform more strongly than thought.
Levels of consumption are also expected to go up.
The single European currency was up by two-fifths of a percentage point against the greenback.
It reached $1.1820 at one stage.
Overall, the dollar index, which is a tool designed to bring together the performance of different currencies and compare them to the greenback's rates, was down by just over a fifth of a percentage point.
It dropped by 0.3% and was seen at 93.214.
This was a far cry from its performance earlier in the day, when it performed at its best level for four weeks.
Price charts for safe havens, however, offered a mixed picture.
The greenback was down against the Swiss franc, and the decline was particularly steep.
It was down by 0.4% in this pair, reaching just over 0.91 francs.
However, its pair with the Japanese yen showed a different picture.
It was up by 0.2% in this pair to just above the 106 yen level.