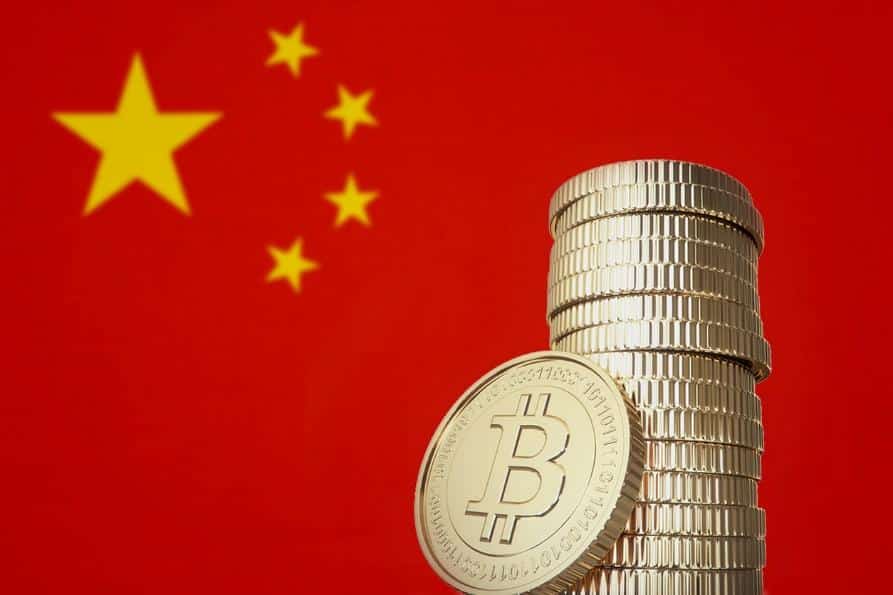 China's White Paper on Web 3.0 could re-open the hugely critical market to crypto trading.
"This could be huge," says Changpeng "CZ" Zhao, the chief executive of Binance.
Web 3.0 and crypto adoption could strengthen China's position on the global stage.
China's clampdown on crypto trading and mining in 2021 hammered the prices of coins and challenged the sector's viability as a whole. Bitcoin lost two-thirds of its value in the 12 months following regulatory changes coming into place in November 2021, but moves by Chinese authorities could be about to trigger the next bull run.
Bitcoin – Weekly Price Chart 2020 – 2023 – Crypto Winter and 73% Price Fall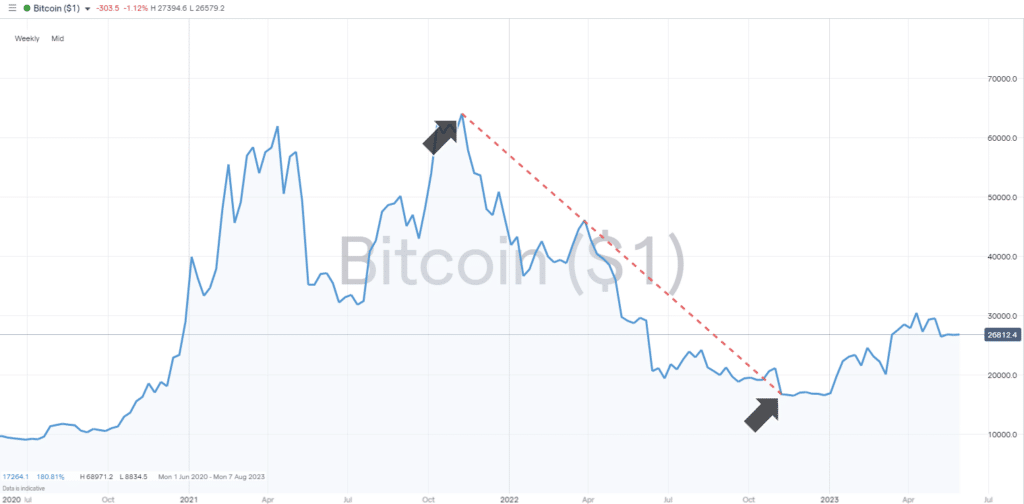 Source: IG
Crypto and Web 3.0
Given the deteriorating relations between China and the US, it's hard to challenge the idea that Chinese leaders wanted to disrupt a crypto eco-system that it saw as being too Silicon-valley based. The rules of the game were being set outside of Beijing.
A change in direction ties in with global internet protocols inevitably upgrading from Web 2.0 to Web 3.0. While Web 2.0 technologies were designed and delivered using Hypertext Markup Language (HTML), Web 3.0 services employ a decentralized blockchain system rather than an arbitrary central authority.
The move to Web 3.0 opens the door to a new version of the 'space race' with global superpowers looking to gain influence by guiding the format of the new tech infrastructure. Gaining support from users of cryptocurrencies could play an important part in determining who wins.
China's White Paper
A White Paper recently released by the Beijing government tech committee has been Tweeted about by one of the major leaders in the crypto space, Changpeng "CZ" Zhao, the chief executive of Binance, the world's largest crypto exchange.
"It's a big deal," CZ said. "The Chinese-speaking communities are buzzing. Historically, coverages like these led to bull runs."
Hong Kong followed China's lead in 2021 and clamped down on Bitcoin and crypto trading platforms, but in what could be a 'trial run', it has recently adopted a new crypto licensing regime. Authorities there have changed their approach and will now allow the trading of established cryptocurrencies such as Bitcoin and Ethereum from 1st June.
The Hong Kong Securities and Futures Commission (SFC) declares it will "implement a number of robust measures to protect these investors including ensuring suitability in the onboarding process, good governance, enhanced token due diligence, admission criteria and disclosures."
That level of protection is good news for traders of coins. Opening up a potentially huge market will attract buyers of cryptocurrencies ranging from Bitcoin and Ethereum to Dogecoin and Solana.
People also Read:
If you have been the victim of a scam, suspect fraudulent behaviour, or want to know more about this topic, please contact us at [email protected]