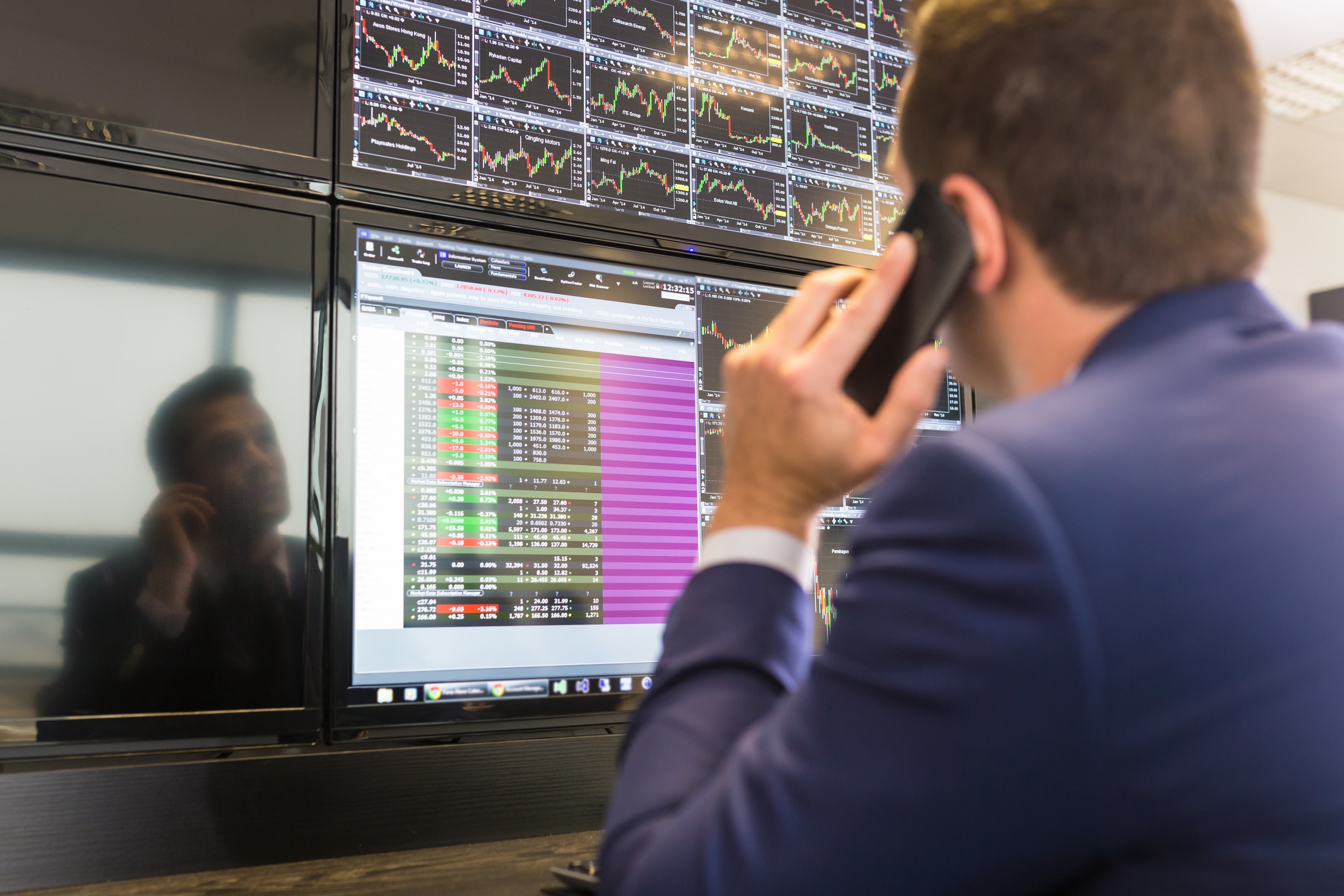 As the coronavirus pandemic continues to rage around the world, foreign exchange traders are keeping a close eye on the day to day news of death tolls, economic restrictions, political responses and more.
But there are also some scheduled events on the economic calendar, too, and as usual they have the potential to move the markets.
Traders using brokers offering USD pairs, like Octa FX, are likely to keep a close eye on data releases from the US on Wednesday.
The 12.30pm GMT slot will see retail sales data for March come out. Month on month, this is widely expected to show a change from -0.5% to -8%.
At 1.15pm GMT, meanwhile, there will be an industrial production data release – also for March.
This is expected to show a change from 0.6% to -4%, again on a month on month basis.
Later in the day, the Federal Reserve's so-called "Beige Book" – which provides information about the national economic outlook using information from each of the 12 regional districts of the Fed – will be released.
This is due to come out at 7pm GMT.
Looking ahead to Thursday, Europe will be in the spotlight during the morning session in the GMT timezone.
At 9am GMT there will be a release of industrial production figures for February. Month on month, this is expected to show a change from 2.3% to -0.7%.
Over in the US, meanwhile, joblessness claims will dominate the lunchtime slot. Initial jobless claims for the dates around April 10th are due out at 12.30pm GMT.
And continuing claims for the previous week will also be released at this time.
Both of these releases are likely to be closely monitored by traders keen to assess some of the economic effects of the going coronavirus-related lockdown and other policies in the US and beyond.
A speech from Silvana Tenreyro, who serves as a member of the Bank of England's Monetary Policy Committee, will take place 1.30pm GMT.
Looking ahead to Friday, the morning will be busy with a range of key releases from China.
At 2am GMT, for example, industrial production figures for March will be out.
Year on year, this metric is expected to show a change from -13.5% to -5.6%.
Gross domestic product figures for the first quarter of 2020, however, are expected to show a very sharp drop when they are released at 2am GMT.
On a quarter on quarter basis, this is expected to show a change from 1.5% to -10% – suggesting that the coronavirus had an effect on the Chinese economy close to catastrophic at the start of the year.
European consumer price index for March is due out shortly afterwards at 9am GMT.
This is expected to reveal a month on month rise from 0.2% to 0.5% when it is published.
And on a year on year basis, meanwhile, no change from the previous position of 0.7% is expected to be recorded.