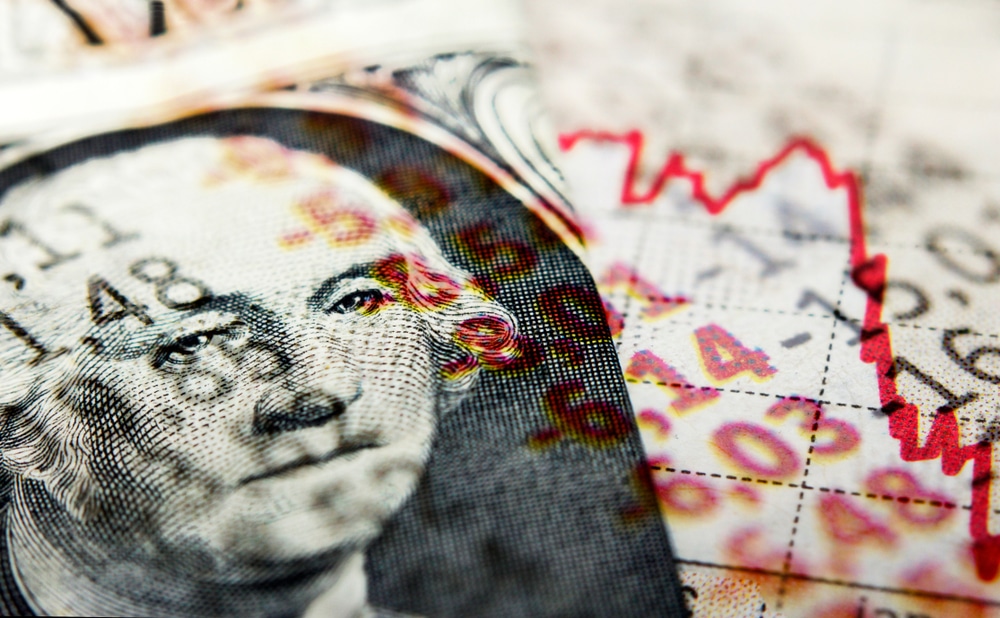 The US dollar was the main loser in the foreign exchange markets on Wednesday and into Thursday after uncertainty around the country's trade talks with China persisted.
It went to its lowest point since late March against the Japanese yen, which is described by many as a safe haven currency. It reached 109.70 at one stage.
This came in large part due to concerns that US President Donald Trump may proceed with a threat to raise the amount of tariffs chargeable on goods coming in from China.
However, it is expected that talks will take place between the US government and Chinese negotiating teams later on Thursday.
Overall, the US dollar index, which tracks how the greenback is performing compared to six other currencies around the world, remained fairly steady at 97.612.
Elsewhere, the yen was dominant against other currency assets, including the single European currency. The euro was down to its lowest point in four months against the yen, reaching 122.89.
The Australian dollar was in a similarly low position timeframe-wise and reached 76.55 yen – its lowest stage for four months. It has lost around 1.8% over the course of the week.
The forex trading week only has one day left to go, but there is still a lot for traders to be watching out for.
Today (Thursday) there will be the standard round of joblessness claims released out of the US at 12.30pm GMT. Continuing jobless claims for the dates around April 26th are expected to show a slight change from 1,671,000 to 1,670,000. Initial jobless claims for the period around May 3rd are due out at that time and are forecast to show a change from 230,000 to 220,000.
There'll be a significant speech from Federal Reserve Chair Jerome Powell at 12.30pm GMT, which is expected to be watched closely by traders looking for clues on the Fed's next interest rate-related move.
It's a busy lunchtime today with Canadian export and import data for March also due out in the 12.30pm GMT time slot. A Canadian housing price index for the same period will also be out then and is expected to show no month on month change from 0%.
Two more members of the Federal Open Market Committee, the US Federal Reserve body which decides interest rates, will speak over the course of the afternoon. Raphael W. Bostic, who is President and CEO of the Federal Reserve Bank of Atlanta, is due to speak at 1.45pm GMT.  While President and CEO of the Federal Reserve Bank of Chicago Charles L. Evans will speak at 5.15pm GMT.
Electronic card retail sales data for April will be out of New Zealand at 10.45pm GMT. Month on month, this is predicted to show a change from -0.3% to +0.8%.
Overall household spending data for Japan covering the month of March will be out at 11.30pm GMT. This is expected to show no change from 1.7%.
The Bank of Japan's summary of opinions report is due at 11.50pm GMT.