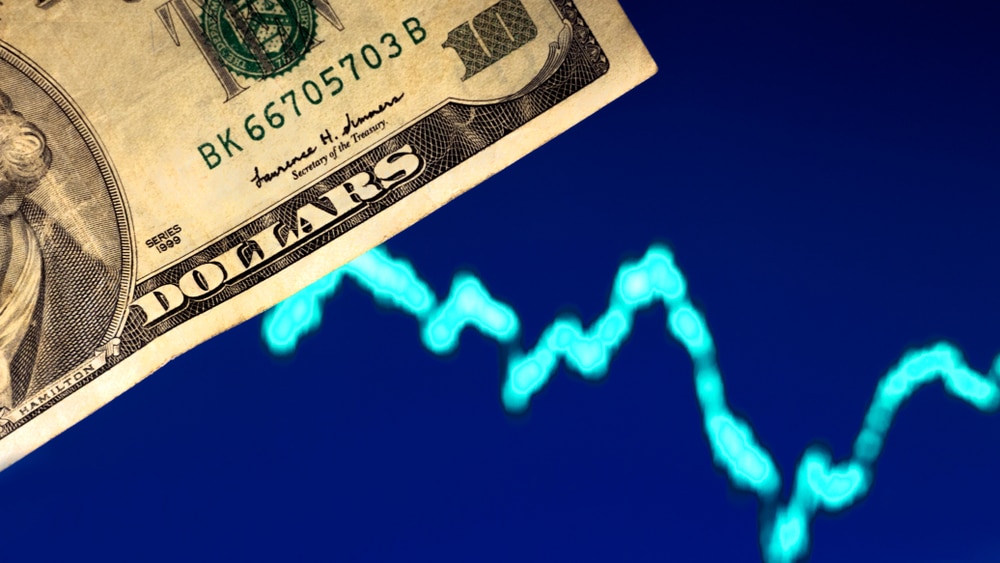 The US dollar was able to secure its peak point in the last two and a half weeks on Monday and into Tuesday as fears of a trade war continued.
The dollar index, which measures how the currency is performing in direct comparison to its six main competitors, was up at 97.947.
This development came after the US government announced restrictions on the import of items made from Chinese firm Huawei.
Sometimes, the dollar is described as a "safe haven" currency to which investors turn during turbulent times, and this appears to have held true today.
In terms of interest rate changes, the chair of the US' central bank the Federal Reserve, Jerome Powell, said that he could not yet forecast what effects the ongoing Sino-US trade conflict would pose.
Elsewhere, the euro was stagnating against the US dollar in the EUR/USD pair to $1.1166, although it had previously gone down to $1.1150 in this pair.
This is another busy week for the forex markets, and today (Tuesday) is no exception.
A series of data releases are due from the US. The Johnson Redbook Index, from a leading research firm, will release its same-store sales growth figures for the dates around May 17th at 12.55pm GMT. Month on month, this was last recorded at 1.3%.
April home sales data is also due out of the US an hour or so later at 2pm GMT. Month on month, this is forecast to show a change from 5,210,000 to 5,350,000.
Two central bankers, both from the US Federal Reserve, will make speeches in the afternoon. Charles L. Evans, who is President and CEO of the Federal Reserve Bank of Chicago and a member of the interest-rate setting Federal Open Market Committee (FOMC), will speak at 2.45pm GMT. Eric Rosengren, President and CEO of the Federal Reserve Bank of Boston, will deliver a speech at 4pm GMT.
Japanese trade balance data will be out later in the evening at 11.50pm GMT. Year on year, April's imports are expected to leap from 1.1% to 4.8%.
Looking ahead to tomorrow, the Bank of Japan's board member Yutaka Harada is due to speak at 1.30am GMT.
The UK's retail price index for April is out at 8.30pm GMT, and it is expected to show a year on year change from 2.4% to 2.8%.
The country's consumer price index for the same month is due out at the same time and is predicted to show a change from 1.9% to 2.2%.
Retail sales for March are due out at 12.30pm GMT and are expected to show a month on month change from 0.8% to 1.1%.
There'll be minutes from a recent meeting of the Federal Open Market Committee due out at 6pm GMT.
The data for the day will be rounded off by a release covering foreign investment in Japanese stocks for the dates around May 17th, which is due at 11.50pm GMT. This was last recorded at 282.5 billion yen.