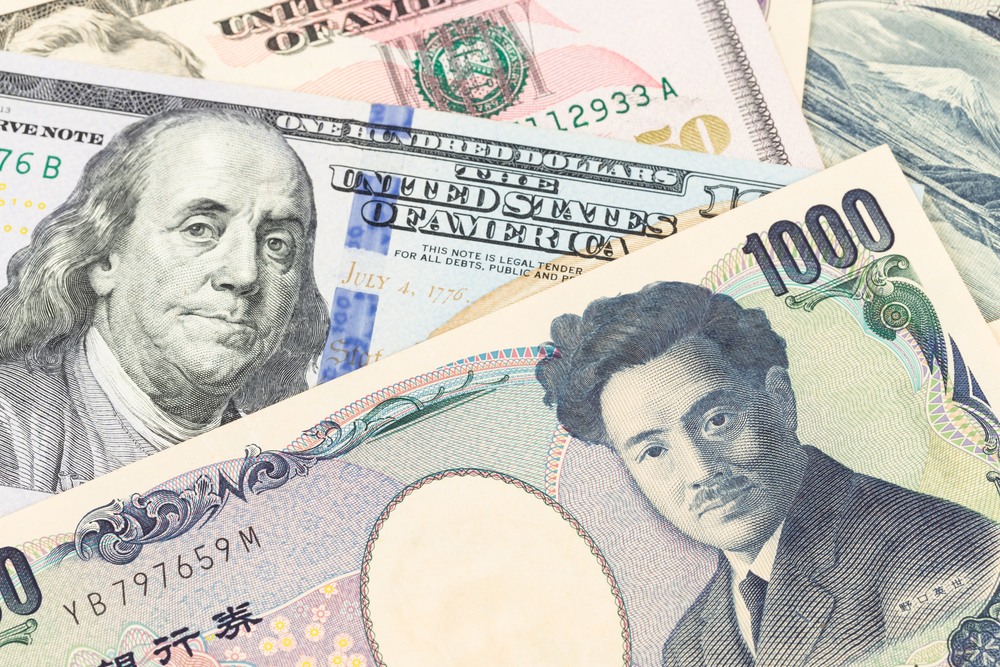 The US dollar was falling in its pair against the safe haven Japanese yen on Wednesday after questions over the performance of Treasury bonds were raised.
It went down to its lowest point in a week in the USD/JPY pair, and the yen saw a rise of 0.23%.
It also declined in the dollar index, a tool used to track how the currency is behaving in comparison to six global alternatives.
The problems for the dollar came as a result of falling US Treasury bond yields. Ten year yields went down to their lowest position in two and a half years, falling below 1.94% at one stage.
The euro, which moved both up and down quickly on Tuesday, hovered at the $1.128 mark in the EUR/USD pair on Wednesday.
It was held back by a number of factors, including a threat from President Donald Trump to add tariffs of $4 billion on some EU goods.
The midpoint of the foreign exchange trading week is now here, but there's still a lot to come as we move into Thursday and Friday.
Today (Wednesday), there will be a wide variety of US data releases, including employment change information from ADP covering the month of June. This is due at 12.15pm GMT and is expected to show a change from 27,000 to 140,000.
Trade balance data for May will be out of the US shortly after, and is expected to show a rise.
An American purchasing managers' index (PMI) for services, covering the month of June, will be out at 1.45pm GMT. This is expected to hold steady at 50.7.
The non-manufacturing PMI for June released by ISM at 2pm, though, is expected to drop by one and go from 56.9 to 55.9.
The day will be rounded off by foreign bond stocks investment data from Japan for the dates around June 28th. This is expected at 11.50pm GMT.
There will also be a small amount of central bank activity on the cards today. Ben Broadbent, who sits on the Monetary Policy Committee of the Bank of England, will speak at 12.15pm GMT.
Thursday, there will be a federal holiday in the United States, meaning that many financial institutions there will be closed. However, activity will continue in other major economies, including in Europe where retail sales data for May will be out at 9am GMT. Year on year, this is forecast to show a change from 1.5% to 1.6%.
Swiss consumer price index information for June will precede this, and it is expected that this will show a change from 0.6% to 0.4% year on year when it is released at 6.30am GMT.
On Friday, average hourly earnings data from the US covering June will dominate the day. Year on year, this is predicted to show a change from 3.1% to 3.2% when it comes out at 12.30pm GMT.
The Canadian unemployment rate, which is due out at the same time, will also interest North America watchers. This is expected to show a change from 5.4% to 5.6%.