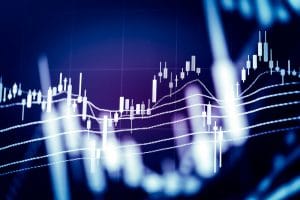 The US dollar was the main area of focus for the foreign exchange trading markets on Tuesday and into Wednesday.
The currency is facing a number of hurdles on many fronts. The ongoing trade battle between the US and China, for example, appears to still be unresolved.
It was announced that two senior representatives of the US government – Treasury Secretary Steven Mnuchin and Trade Representative Robert Lighthizer – intend to go to China next week in order to continue their talks.
However, analysts do not expect that an impending change is on the cards.
The Federal Reserve is due to make its interest rate decision later today too.
While the central bank is expected to preserve rates at their current level of 2.5%, the indications about future moves and economic performance made in the accompanying statement could impact the dollar's performance in the days and weeks to come.
This decision is expected at 6pm GMT. The dollar index, which monitors the currency's performance in comparison to six other major worldwide currencies, reached its worst position since the first day of March – 96.291 – overnight.
Elsewhere, the pound was looking wobbly following suggestions that the European Union might not agree readily and easily to plans by the British government to put off the date of Brexit.
It managed to reach $1.3267 in the GBP/USD pair and remained there.
The Japanese yen was down compared to the US dollar. It reached 111.51 in the JPY/USD pair.
However, the single European currency was a level higher compared to the US dollar, reaching $1.1355 in the EUR/USD pair.
As the middle point of the forex trading week arrives, there's still plenty to monitor for on the economic calendar.
There'll be a gross domestic product data release from New Zealand at 9.45pm GMT today (Wednesday), and it will cover the fourth quarter of last year. It is expected that this will show a quarter on quarter change from 0.3% to 0.6%.
Looking ahead to Thursday, Japan's banks will be closed for a public holiday.
The European Council, however, will meet in order to discuss how to respond to Britain's request for an extension to Article 50 in order to attempt to accommodate the ongoing Brexit saga.
The Australian unemployment rate will be out at 12.30am GMT. This is expected to remain steady at 5%.
There'll be more central banking action later in the day as the Swiss National Bank will release its interest rate decision. It was last recorded at -0.75%.
The trend will continue at 12pm GMT when the Bank of England makes its decision. It is expected to leave its interest rates at 0.75%.
Preliminary European consumer confidence data for March is due out at 3pm GMT. This is expected to show a shift from -7.4 to -7.1.
The Japanese national consumer price index for February is expected at 11.30pm GMT. It is expected to show a year on year change from 0.2% to 0.3%.
Preliminary European Markit manufacturing data for March is due at 8.30am GMT. This is expected to show a change from 47.6 to 48.1.