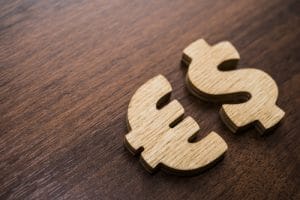 The greenback was back on top yesterday as other major global currencies began to see their value slide.
Specific currency pairs involving the US dollar suffered over the course of the day. The EUR/USD pair, for example, went down to 1.1360 at one stage.
The GBP/USD pair, which is facing additional pressure ahead of a key Brexit meeting today, slipped to 1.2775.
Despite a positive performance earlier in the week, the Australian dollar dropped in its greenback pair too – with the AUD/USD heading to below 0.7200.
The developments came even despite wider economic problems in the US. Technology stocks have suffered in recent days, with many investors selling off their holdings.
Paradoxically, the problems with the US stock market are likely to have contributed to an overall decline in the appetite for risk among traders, a move which in turn often leads to investment in the US dollar as a "safe haven" currency.
The next challenge for the dollar will be the Thanksgiving holiday, which takes place on Thursday. It could affect the level of demand for the greenback, although it is hard to predict the exact impact.
However, other currencies are also facing hurdles too, and as the midweek point arrives, there's plenty in the way of potentially market-moving events for forex traders to look out for.
Today (Wednesday) sees a major speech from Bank of England Governor Mark Carney at 3.15pm.
However, the key moment of the day will be when British Prime Minister Theresa May meets Jean-Claude Juncker from the European Commission at 4.30pm GMT to discuss the final preparations for Brexit.
Elsewhere, home sales data is due out of the US at 3pm GMT. Sales of existing homes for October are expected to rise a little month on month when the figures come out, from 5,150,000 to 5,200,000.
Durable goods orders in the US for October, meanwhile, are expected to go from 0.8% to -2.5% month on month when they come out at 1.30pm GMT.
On Thursday, the US dollar markets will be quieter than normal due to the Thanksgiving Day celebrations.
Elsewhere, things will remain busy. French business climate information for November, which could well affect the euro, is expected to come out at 7.45am GMT. This is expected to remain constant, at 104.
Preliminary European consumer confidence data, meanwhile, is due out at 3pm GMT. Analysts are forecasting a change from -2.7 to -.3.
On Friday, German gross domestic production information for the third quarter of the year will kick off the day at 7am GMT. No year on year change is expected, however, and remaining at 1.1% is considered likely by analysts.
Canada has a whole host of important data sets to release at 1.30pm GMT. Retail sales for the month of September are expected to look broadly positive, with a month on month rise from -0.1% to +0.1% expected.
Consumer price index information for October, meanwhile, is expected to stay constant year on year and hover at 2.2%.