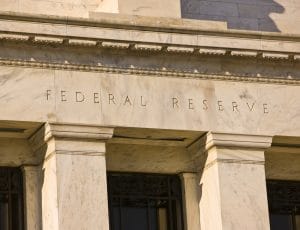 The US dollar continued to experience a period of overall lows yesterday after the Chair of the Federal Reserve made further comments.
Jerome Powell said that it was likely the central bank would choose to hold firm on its plans to not change monetary policy.
As a result, the dollar index, which tracks how the greenback is performing compared to six other major currencies around the world, remained firm at 96.056. This came after a drop of almost half a percentage point over the course of the night.
The index is now at its lowest point since almost the start of February.
Over the Atlantic, the main victor of the day was the British pound. Embattled Prime Minister Theresa May agreed to a plan which could see parliament vote to change the deadline of Brexit from March 29th.
The pound went up by 0.1% in the GBP/USD pair as a result of this news, which is perceived by many to reduce the chances of a no-deal Brexit occurring.
With the halfway point in the forex trading week now here, it's worth looking at what's on the horizon for the next few days of trading.
Today, there will be a number of important data releases from Canada. The consumer price index for January is due out at 1.30pm GMT and is expected to show a month on month shift from -0.1% to +0.2%.
Pending home sales data for January will be released out of the US at 3pm GMT. It is expected to show a change from -2.2% to +0.4%.
US factory orders for December, meanwhile, are due to show a rise from -0.6% to +0.5% when they're released at the same time.
Preliminary Japanese industrial production figures for January are expected at 11.50pm GMT. These are due to show a month on month change from -0.1% to -2.5%.
Looking ahead to tomorrow (Thursday), Japanese housing starts data for January is due to show a sharp year on year rise when it is released at 5am GMT. It is expected to go from 2.1% to 11%.
French producer price information for the month of January is due at 7.45am GMT. Month on month, this was last recorded at -1.1%.
Preliminary consumer price index information, calculated by EU norm standards, for February will be out at the same time. This is expected to show a shift from 1.4% to 1.7% year on year.
Later in the day at 1pm GMT, there will be a speech from Richard H. Clarida, Vice Chairman of the Board of Governors of the US Federal Reserve.
February's preliminary harmonised index of consumer prices from Germany will be out at the same time. Year on year, they are due to remain steady at 1.7%.
The day will be rounded off by a series of Japanese data releases. The Tokyo consumer price index for February is due out at 11.30pm GMT and is due to show no year on year change from 0.4%.
The Japanese unemployment rate for January will also be out at that time – and that too is forecast to remain steady at 2.4%.