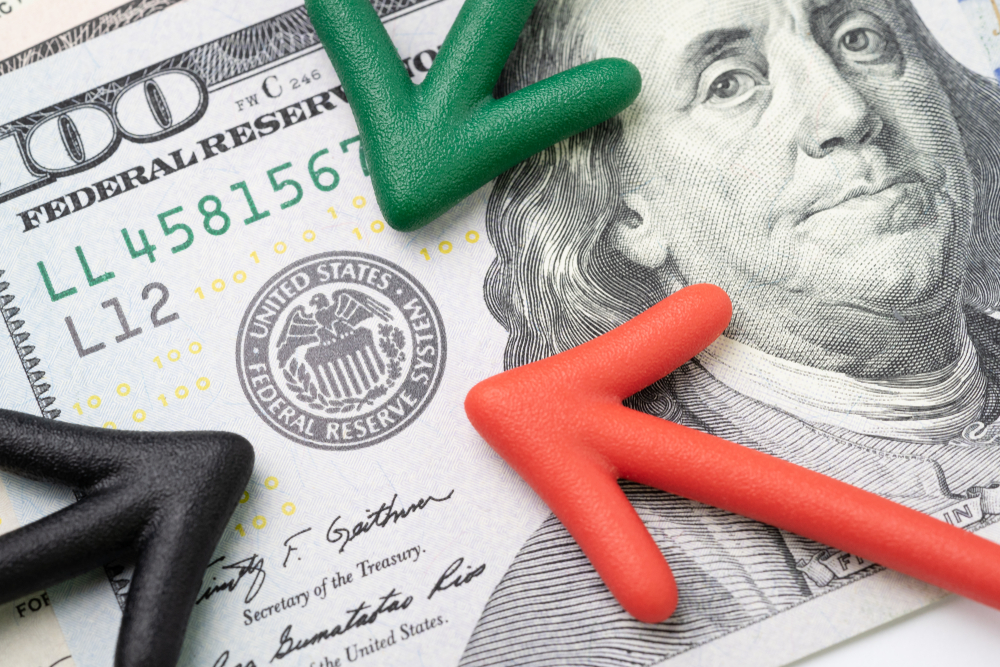 The US dollar began the week appearing to head back to the top in the foreign exchange markets after concerns mounted about the chances of global growth.
Economic data from some of the world's major economies was the primary driver of this move.
In Japan, for example, it was revealed that exports were down by the largest margin in over three years.
In the Eurozone, composite purchasing managers' indices (PMIs) were out.
This metric, which combines to measure both manufacturing and services, was down to a low point of 29.7.
This was a far cry from the previous position of 51.6, which was recorded in February.
It reflected the worst monthly plunge since records began in the late 1990s.
In the uncertainty of the coronavirus era, however, the surge in value for the dollar had to be placed into context.
Just last week, for example, the dollar suffered somewhat after claims that development of a vaccine to tackle the global pandemic was speeding up.
This in turn heightened demand for riskier currencies.
However, the reality this week was that risk appeared to be off the table – and the dollar, which is often in demand during times of tumult because it can be converted easily into cash, was back on top.
The dollar index, which is a basket of currencies used to track how the dollar is performing compared to several others from across the globe, was up by a fifth of a percentage point at one stage.
It was seen at 99.90.
It appeared to be moving upwards to a figure close to its recent three-year record of almost 103, which it reached in March.
Elsewhere, the dollar was up by around 0.1% compared to the single European currency, which was perhaps a function of the PMI release.
The greenback was up by the same level in its pair against the British pound.
Against the safe haven Japanese yen, the dollar was up by a fifth of a percentage point.
It was spotted trading at around 107.80 yen in this pair.
Oil prices also played a role in the dollar's rise too.
Price levels were down to their worst in over two decades at one stage, which showed that demand around the world was slowing down.
Not all of the currencies which are deemed risky due in part to their exposure to the commodities or export markets suffered over the course of Monday.
The New Zealand dollar, for example, managed to stay strong in its pair against the US dollar.
It was up by 0.3% at one stage, reaching $0.6044.
New Zealand has had a different experience of the coronavirus pandemic to most other major Western nations.
It has only seen 12 recorded deaths from the virus.
Its government has now said that it will take the alert level down by one stage soon, which will permit some commercial outlets to trade again.
This is due to start next week.