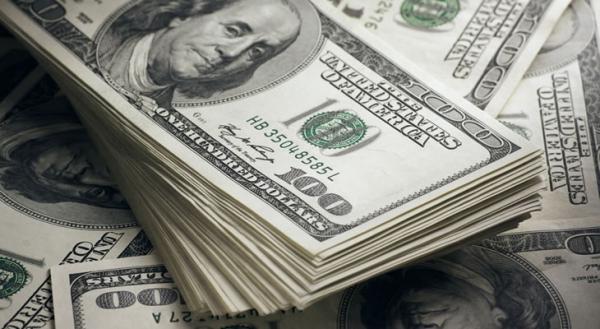 The US dollar found itself mostly ahead of other currencies on Wednesday despite fears over fluctuating oil prices.
The price of oil across the globe has changed dramatically in recent days, with an overall collapse in prices noted earlier in the week.
Despite the fact that the price of US crude oil has now gone up by 20%, the overall sentiment in the market appears to be poor.
US crude oil as a whole has had a tough week or so, with many traders interpreting its fluctuations as a sign of overall market despair.
On Wednesday, it was trading at around $14 US dollars per barrel.
This was an improvement on its previous sub-zero position, but it remains around 80% lower in value than it was in January.
As often happens in such situations, the dollar was in high demand.
This is partly because the currency is liquid and can be converted from asset to cash quickly – meaning that traders can use it to service debts and meet other payment obligations.
In the dollar index, which tracks the currency compared to several others from around the world, it was resting at slightly underneath its highest point in two weeks.
The index has surged ahead by about 0.5% over the course of the week.
It is doing very well, meanwhile, in its pairs against exporting currencies.
These include the Russian rouble and the Canadian dollar, both of which come from nations with big oil industries.
The Japanese yen, which is also known for being a safe haven currency, also remained fairly firm over the course of the day.
It was seen at 107.83 in its pair against the US dollar at one stage.
The US dollar also managed to do well against its Kiwi counterpart.
At one stage this week, the New Zealand dollar appeared to be doing well given that the country had managed to keep a strict limit on the number of deaths.
However, this strong performance was limited after the governor of the country's Reserve Bank said on Tuesday that negative interest rates could be back on the cards.
This meant that the US dollar was up in its pair with the Kiwi one, this time by 0.3% – and was spotted at $0.5959 at one stage.
Elsewhere across the globe, the single European currency was stuck in its pair against the dollar.
It was seen at $1.0856 at one stage.
in Britain, the pound was also low – seemingly stuck in the same dip region it has been in for a fortnight.
This came after a leading economist at the country's central bank appeared to be pessimistic when discussing the economic recovery.
The theme of negative predictions from central banks was continued in Australia, where Philip Lowe – who is the country's central bank governor – estimated that the Antipodean nation will see its worst output contraction for decades.