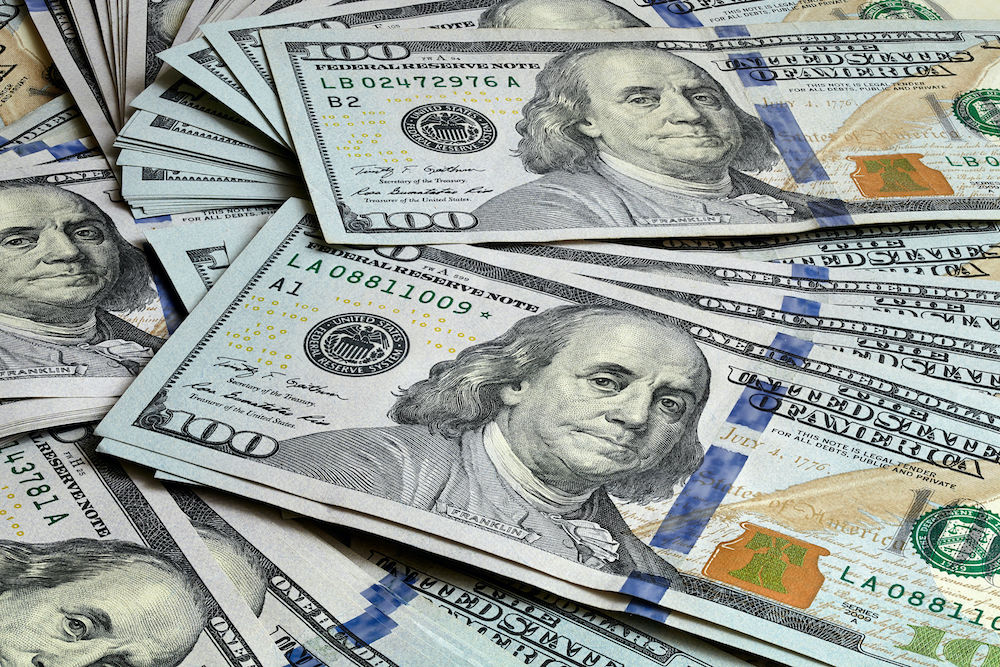 The US dollar looked set to enjoy its best week in the foreign exchange markets since the new month arrived this week.
This development came after oil prices continued to plummet, which affected a range of currencies across the globe which are dependent on exports.
The greenback remained up by around 0.9% in its index, which tracks the performance of the currency against six others from across the globe.
It is also its best position for around two to three weeks.
This led to currencies such as the Norwegian krone facing serious difficulties.
The dollar was up against that currency in particular by around 3%.
The currency markets were also beset by problems which related directly to the response to the coronavirus pandemic.
An antiviral drug trial aiming to find a vaccine for the infection, which was carried out by the firm Gilead, for example, led to unclear results.
This news affected the markets as trading in Asia got underway and had a particular effect on the Antipodean currencies – the Australian and Kiwi dollars.
Both of these currencies gave up around a fifth of a percentage point of value in their pairs against the US dollar.
The Australian dollar was at $0.6359 in this pair at one stage.
Over the water in New Zealand, the dollar there was spotted at $0.5996 at one point.
Sterling managed to hold relatively firm for the day in its pair against the US dollar and was spotted at $1.2352 at one stage.
This reflected a decline of around 1.1% over the course of the whole week.
The Japanese yen, which is known for being a safe haven, did not manage to remain safe in the face of the mighty dollar.
It was down a little in this pair, with the yen gaining 107.64 for each dollar.
Europe was also in the foreign exchange trading news headlines as trading began on Friday.
The single currency was down yesterday (Thursday) to its worst position in a month against the US dollar – $1.0756.
However, it later recovered somewhat to a position of $1.0772 in this pair.
The European Union has now promised to create an emergency fund with a value of around a trillion euros.
There was little in the way of detail about how this would be created or how it would be funded.
There appeared to be some tension between some of the hard-hit southern European countries, like Italy, and others like Germany – which have suffered far less.
Analysts, meanwhile, continue to be wholly uncertain about what the long term economic effect of the crisis around the world is likely to be.
They did, however, suggest that economic data in the next few weeks could be interpreted as highly problematic.
Some suggested that while the markets have priced in unpleasant data to some extent, there may be even more avoidance of risk once it is announced.