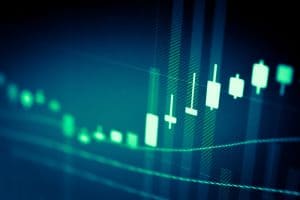 The US dollar managed to hit a high note in the forex trading markets after bond yields went up.
The currency reached a fortnight's high point in the USD/JPY pair, managing to trade at the 111.37 yen level after previously reaching 111.46.
It came largely as a consequence of strongly-performing 10-year Treasury yields, which stood at 2.492%. This represented a better performance on their previous lows in recent days – including the 15-month low point of 2.34% scored recently.
The dollar also benefited from some positive data releases too.
The Institute for Supply Management (ISM) released its index of national factory activity yesterday, for example. The figures revealed that there was a rise to 55.3 in March from a lower position of 54.2 in February.
Elsewhere in the trading world, the euro decreased in value by 0.1% in the EUR/USD pair. It had previously reached a low point of $1.1198.
The Australian dollar was unable to sustain its earlier run of strong performance. Despite going up by 0.2% the day before, it was down in the AUD/USD pair at $0.7108.
There's still a lot to come on the foreign exchange economic calendar as the week progresses.
Today (Tuesday), there will be a major release from the US Census Bureau at 12.30pm GMT. The nondefense capital goods orders (excluding aircraft) data for February is forecast to show a change from +0.8% to -0.1%.
The US durable goods orders release for February, which is due out at 12.30pm GMT, is expected to show a change from 0.3% to -1.2%.
Looking ahead to Wednesday, Australian retail sales data for the month of February is expected to show a change from 0.1% to 0.2% (month on month) when it is released at 12.30am GMT.
European retail sales data covering the month of February is due out at 9am GMT as well. This was last recorded at 1.3%.
To round off the day, there'll be a data release from Japan covering foreign investment in Japanese stocks. This is due out at 11.50am GMT.
On Thursday, information on German factory orders for the month of February is expected at 6am GMT. Year on year, this was last recorded at -3.9%.
Purchasing Managers' Index information from Canada is expected at 2pm GMT, covering the month of March.
Overall household spending figures for February are expected from Japan at 11.30pm GMT. This was last recorded at 2%.
On Friday, offshore yuan trading may be slower due to banks closing in China for the Ching Ming festival.
The preliminary leading economic index for February will be out of Japan at 5am GMT. This was last recorded at 95.9.
Average hourly earnings data for March will be released from the US at 12.30pm GMT. This is expected to hold firm at 3.4% year on year.
The overall US unemployment rate for March, meanwhile, is due out at the same time. This is expected to also remain steady, this time at 3.8%.