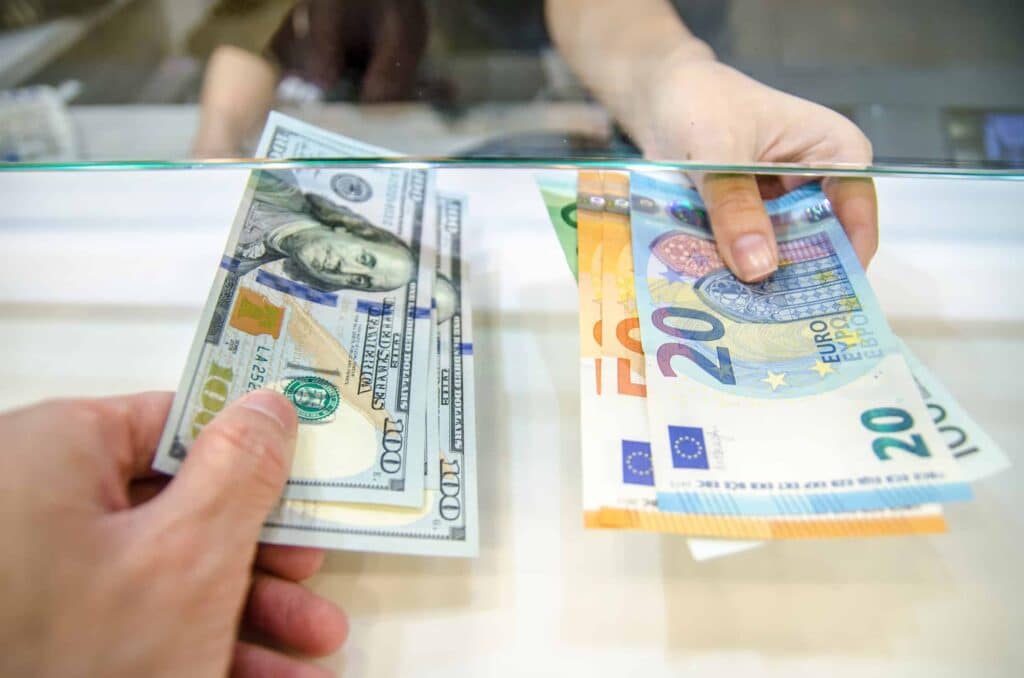 Euro-dollar looks set to take centre stage in the forex markets for the foreseeable future as a range of factors combines to provide a perfect storm for the currency pair. Geopolitical risk is back at the top of the agenda, and the eurozone's most important economy, Germany, is facing the possibility of running out of gas. At the same time, US CPI inflation data due out at 8.30 a.m. (EST) on Wednesday 13th July could offer significant support to the greenback. If those numbers come in red-hot, then a 75 basis point rise in US interest rates can be pencilled in for July.
Those major price drivers are lining up to determine the next move while EURUSD is trading close to parity. It's 20 years since the EURUSD rate last traded in the region of 1:1. If the German economy is almost brought to a halt and US inflation levels are so high that more Fed rate hikes are guaranteed, then not only a test of parity could be on the cards, but a stunning breakthrough to below 1:1.
EURUSD on a Longer Timeframe
The Monthly Price Chart illustrates how rare euro-dollar parity has been since the currency was formed. In fact, in 2008, the EURUSD rate was above 1.6; the Fib retracement from that peak has a 76.4% support level at 1.00641. If you want a 'big' support level, that is it, and on Monday 11th July EURUSD not only tested that support but closed below it.
EURUSD – Monthly Price Chart – 2000 – 2022 – With Fib Retracement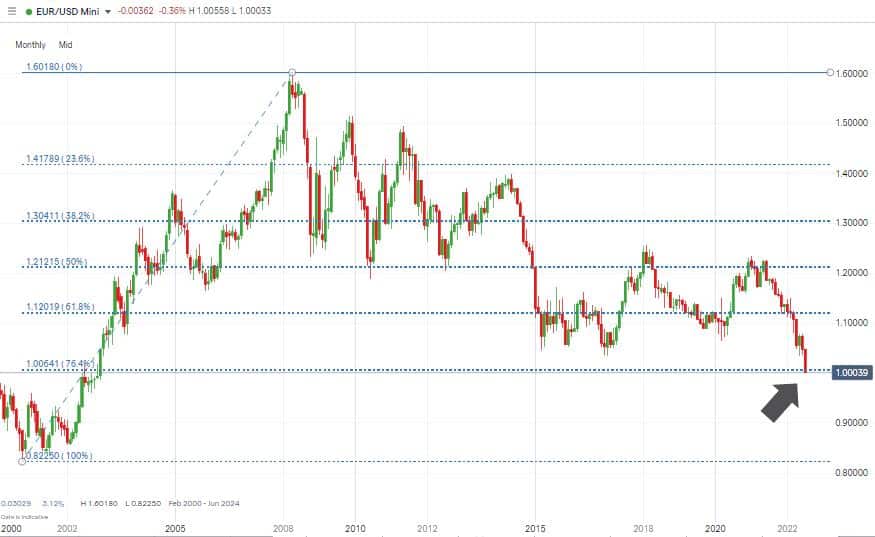 Source: IG
EURUSD, Germany, Russia, and Gas
The bad news for anyone holding long euro positions is that if the Nord Stream 1 gas pipeline remains out of use for longer than the predicted '10 days of maintenance,' then all bets are off. It's the big variable in the equation. Until there is confirmation of whether the cover story of annual maintenance will be blown out of the water, EURUSD volatility can be expected to be sky-high.
For the next nine days, all eyes will be on suggestions that gas supplies could be restricted for longer. Just a hint that Russia might make such a move in retaliation for Western sanctions would open the door to EURUSD hitting parity – and perhaps going some way beyond it.
EURUSD – Daily Price Chart – 2022 – Close Below Fib Retracement Support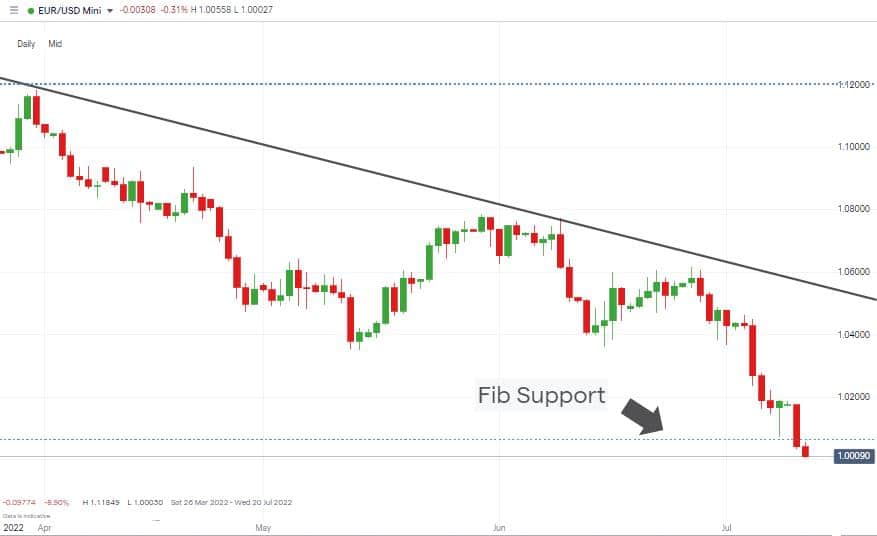 Source: IG
Is EURUSD Heading to Parity?
It appears more likely that EURUSD will at least test parity price levels. Once markets get this far, they tend to ensure they reach significant levels, even if they just clip them and then turn and change direction. Without the wildcard element of gas supplies, vast amounts of new long trades could be expected to be opened at the 1.000 price level. Not only from long-term investors thinking enough is enough, but from day-traders, scalpers and speculators looking to trade the bounce.
This time, caution is required. The shadow that the Nord Stream 1 situation casts over the market raises the risk that all of that long-interest could be blown away by a surprise announcement relating to a gas embargo.
If you have been the victim of a scam, suspect fraudulent behaviour, or want to know more about this topic, please contact us at [email protected]