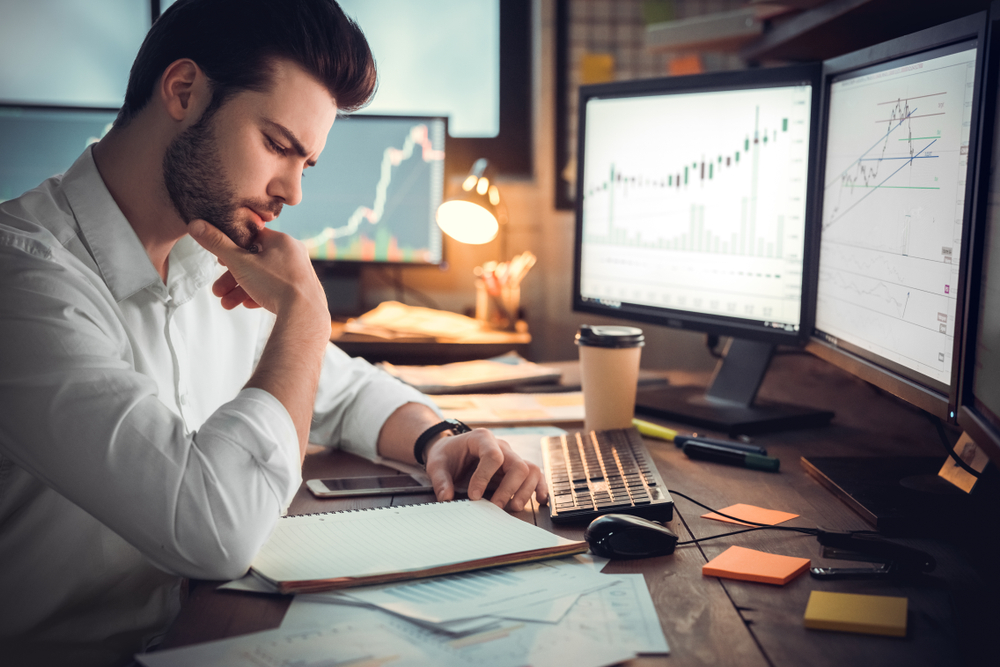 Now that Monday has arrived and a new foreign exchange trading week is on the cards, it's time to look at what's happening in the forex trading world in the days to come.
The first main event on Monday afternoon will be a speech from the European Central Bank's Philip Lane, who is a member of its Executive Board.
He will speak at 1:05pm GMT.
The National Association of Home Builders in the US will release a housing market index at 3pm GMT, and this will cover the month of November.
A producer price index from Statistics New Zealand will come out at 9:45pm GMT, and is expected to show a change from 0.5% to 0.3% on a quarter on quarter output basis.
The input figure, however, is expected to be reversed and to show a change from 0.3% to 0.5%.
Both of these figures will cover Q3 of 2019.
A speech from Christopher Kent, who is the assistant governor (economic) at the Reserve Bank of Australia, is on the cards at 10pm GMT.
Looking ahead to tomorrow (Tuesday), there will be a building permits release out of the US at 1:30pm GMT, covering October.
Month on month, this is expected to show a change from 1,391,000 to 1,387,000.
This measure of how many construction projects have received approval is expected to be published by the  US Census Bureau, which is a part of the Department of Commerce.
The housing starts release for October, which comes from the same institution, is forecast to show a month on month change from 1,256,000 to 1,320,000.
A speech from the Bank of Canada's Carolyn A. Wilkins, who serves as its senior deputy governor, will occur at 6:15pm GMT.
This will be followed by the Westpac Leading Index, released in Australia by the Melbourne Institute.
This index monitors several indicators of economic activity in Australia and will cover the month of October.
This will be released at 11:30pm GMT, and it was last recorded at -0.08% month on month.
Looking to Wednesday, an interest rate decision is expected out of the People's Bank of China.
This decision is due to come at 1:30am GMT and could potentially have some effect on the perception of the Chinese yuan's performance in relation to its ongoing trade battle with the US.
However, it is expected on the whole that the Bank will hold the rate steady at 4.2%, which is where it currently stands.
Another speech from Philip Lane at the European Central Bank is expected at 5pm GMT.
The Federal Open Market Committee in the US, which is the monetary policy decision-making body of the  Federal Reserve, looks set to reveal the minutes of its latest meeting at 7pm GMT.
On Thursday morning, two more European Central Bankers are scheduled in to speak.
Yves Mersch is set to talk at 8:10am GMT, while Luis De Guindos – who serves as the Bank's vice president – will speak at 9:40am GMT.