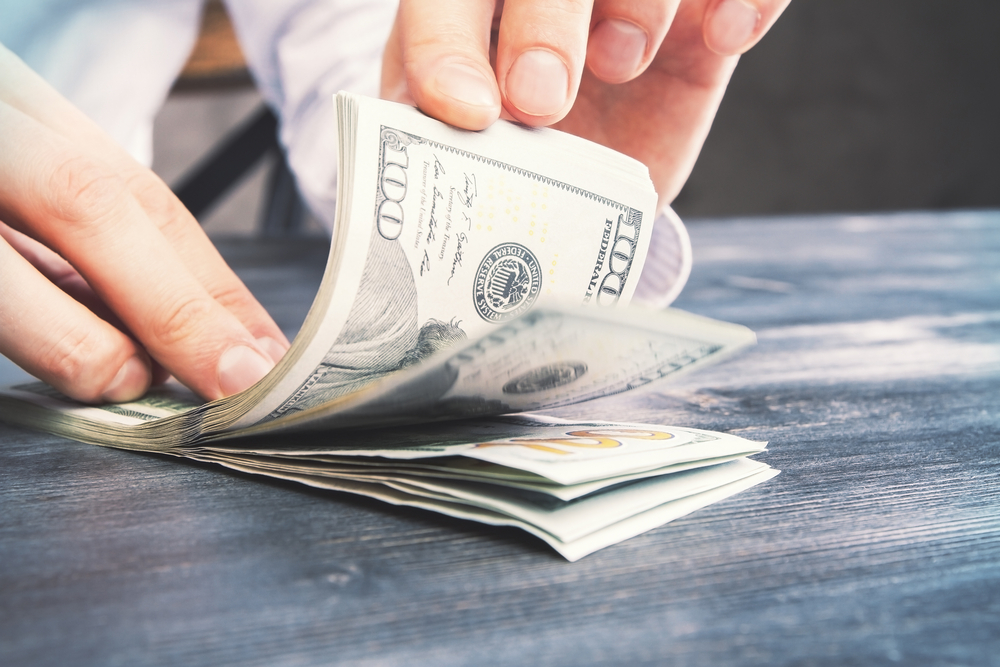 A slew of positive data releases spelled good news for the US dollar on Wednesday and into Thursday.
In a bumper day for economic data releases, it was revealed that economic growth in the US had risen by a modest amount over the course of Q3 of 2019.
It was also shown that the number of orders for major capital goods in the US had also gone up.
The data releases, which were scheduled to come out ahead of the Thanksgiving holiday which takes place today (Thursday), had a positive effect on the dollar.
The knock-on effect of this was of course that traders are now beginning to perceive it to be unlikely that the Federal Reserve central bank, which controls the country's interest rates, will slash the cost of borrowing when it next meets.
It has already done this three times this year, and this display of positive performance is likely to help keep fears about a rate cut at bay – at least for now.
The US dollar index, which tracks how the currency is performing in comparison to several others around the world, posted a rise of 0.17% – reaching 98.415 at one stage.
The safe haven Japanese yen, which had been performing well in recent days thanks to ongoing questions about whether or not China and the US would strike a deal, went down in its pair against the US dollar.
It was seen rising by 0.31% at one stage and was posted against 109.37 yen at one stage.
These rises came out in spite of ongoing questions over whether or not the US will be able to strike a trade deal with China.
This issue was compounded on Wednesday by President Trump's decision to enshrine in law a bill which appeared to support protestors in Hong Kong.
China has reacted angrily to what it perceives as US interference in this matter – which led to something of a drop for the offshore yuan, which is the version of the Chinese currency that is traded internationally.
It was down by almost a fifth of a percentage point at one stage in its pair with the US dollar – and there seemed to be little hope of a speedy resolution either as the Chinese foreign ministry claimed that the US was "doomed to fail" in its efforts to intervene in Hong Kong.
Elsewhere around the world, the British pound managed to hold fairly firm earlier on despite a few hiccups over the course of recent days.
It had gone down a little due to a set of opinion polls which appeared to suggest that Conservative Prime Minister Boris Johnson was seeing his lead also decrease.
As Thursday morning dawned, the pound was seemingly back in business after a major poll from YouGov suggested that the Conservatives may enjoy an 11-point lead against the opposition Labour Party.
However, the pound is still trading within a tight range in which analysts expect it to stay for some time yet.