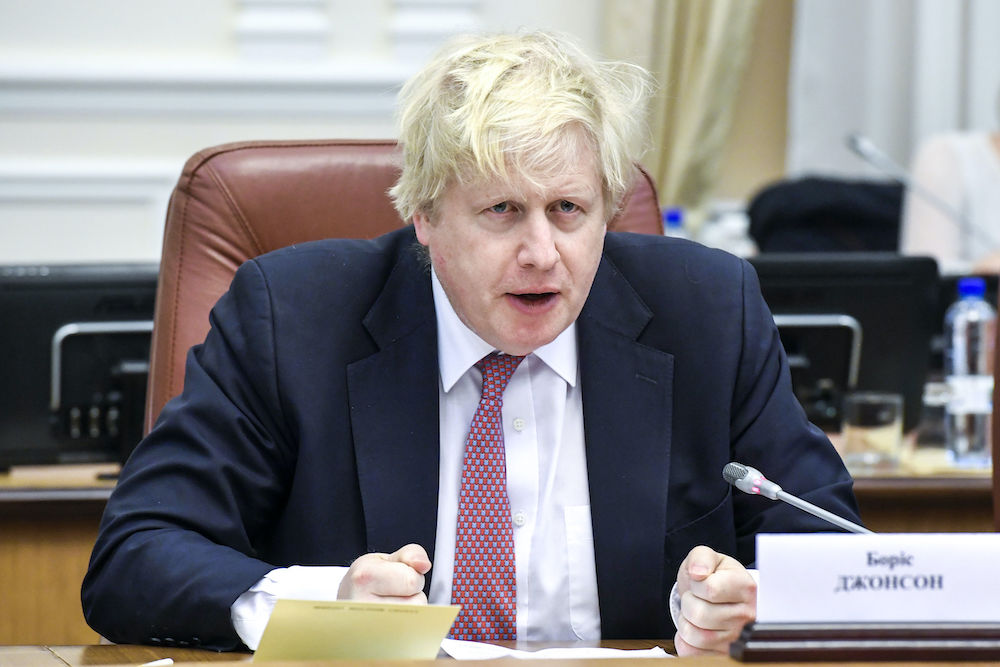 The British pound was down significantly in the foreign exchange trading markets on Monday after British Prime Minister Boris Johnson was admitted to hospital.
Johnson, who announced over a week ago that he was suffering from coronavirus, has seen his symptoms continue beyond a timeframe of seven days.
He had been continuing to work from his flat in Downing Street, his official residence.
On Sunday evening, however, he was admitted to a London hospital.
A spokesperson for the prime minister said that the admission to hospital had been taken as a "precautionary" measure.
However, the consequences for the pound as trading got underway on Monday morning appeared to be fairly serious.
Sterling was down by over 0.4% in its pair with the US dollar, reaching $1.2215 at one stage.
It was also down in its pair with the euro, this time by 0.35%.
It reached 88.49 at one stage.
Elsewhere around the world, Japan was also in the spotlight after the country became the next potential hotspot for the pandemic.
According to some reports, the prime minister there – Shinzo Abe – is considering whether or not to institute a state of emergency in an attempt to slow down the virus.
The Japanese currency, the yen, was down by just over a fifth of a percentage point in its pair against the US dollar.
It was spotted at 108.63 in this pair in particular.
It is understood that there are now more than a thousand cases of coronavirus in the country's capital city of Tokyo alone.
It is not precisely clear when the emergency announcement is likely to come, although it is probable that the state to emergency itself will be in place by tomorrow (Tuesday).
The US dollar, which managed to entrench itself as the liquid currency of choice for many foreign exchange traders last week, hardly moved.
It was seen at $1.0800 in its pair with the single European currency, for example.
Against the so-called safe haven that is the Swiss franc, the greenback was spotted at 0.9769.
This came despite economic data releases last week which appeared to show that the US economy is suffering in a number of ways.
One such measure was the unemployment metric, which revealed that job losses are on the up in the US.
Another economic side effect of the coronavirus pandemic has been the growing impact on the oil industry.
There was a rise in oil prices last week, although these were scaled back somewhat on Monday once two of the world's major oil producers – Russia and Saudi Arabia – said that they would not meet to discuss production cuts until later in the week.
The Russian rouble was down by four-fifths of a percentage point in its pair against the US dollar.
The currencies of other oil-exporting countries were also hit.
The Canadian dollar, for example, saw its value reduced by a quarter in its pair against the greenback.