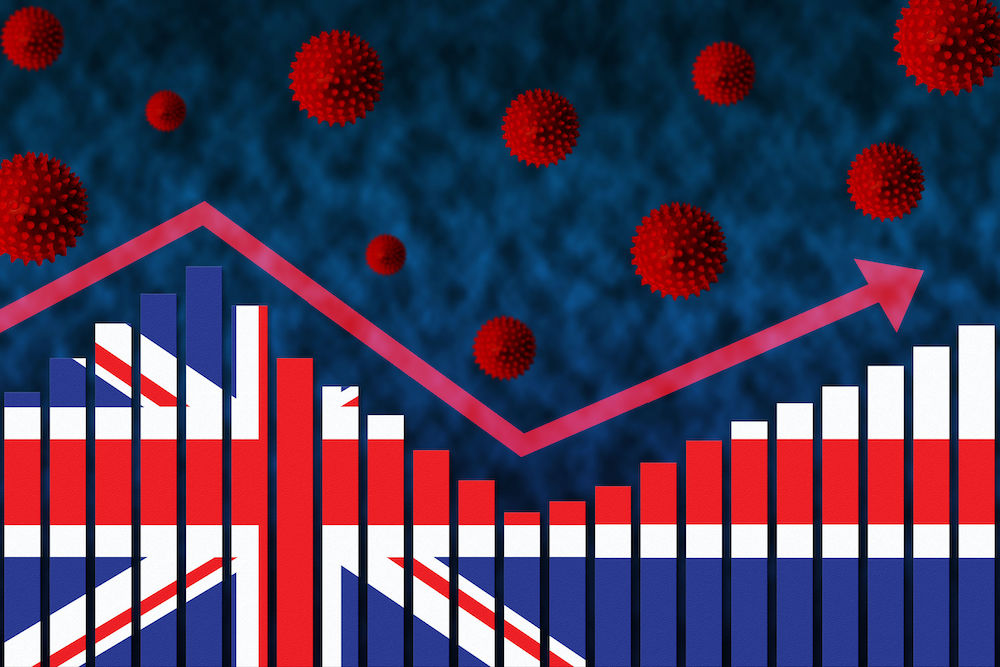 The pound went down significantly in its dollar pair following news that pandemic 'second wave' restrictions will come into force
Concerns persist over whether the country will be able to strike a trade deal with the EU
The dollar rose in many major pairs and surged ahead compared to the Aussie dollar and Swiss franc
Home sales figures in the US were very positive, leading to renewed confidence in the dollar
Sterling plunged in value on Tuesday and into Wednesday after the British government moved to place curbs on certain sectors of the economy ahead of a predicted second wave of coronavirus.
Prime Minister Boris Johnson announced the moves in a televised address and said that from later this week, it would be essential for hospitality settings to close their doors at 10 pm.
Other parts of the UK have now banned households from visiting one another inside their homes.The pound was down significantly on the news and reached $1.2692 on the price charts against the US dollar at one stage.  This reflected the worst performance for the currency since towards the end of July this year.
The decline in value was fuelled by further long-running concerns among traders that Britain and the EU will not manage to secure a Brexit trade deal ahead of the end of the year.
Elsewhere around the world, the US dollar managed to secure gains in a number of key pairs – in a sign that the move away from risk is deepening.  On Tuesday, it rose by over half a percentage point against the Swiss franc and was seen at 0.9201.  This move, in particular, suggested that the dollar is usurping traditional safe havens such as the franc and becoming a super-safe haven of its own.
This is down, in part, to the fact that the greenback is one of the most liquid currencies in the world, as there is a high demand for it to be converted into cash during times of crisis.  Traders also flocked to the dollar in other pairs.  Traders at ATFX noticed that the pro-risk Aussie dollar was down to close to the $0.71 level, which marked its worst performance in more than a month.
Overall, the dollar index – which monitors the greenback and tracks it against several other global currencies – was up to a significant high point of 94.25, a level it had not seen for months.  This was down, in part, to the news that last month, levels of residential property sales in the US were up to the best position in well over a decade – perhaps due in part to the release of pent-up demand in the aftermath of the coronavirus pandemic's first wave.  In New Zealand, where the local dollar dropped 0.56%, the Reserve Bank announced that interest rates would not be deviating from their previous level of 0.25%.  However, it did indicate that the labour market may soon see problems.