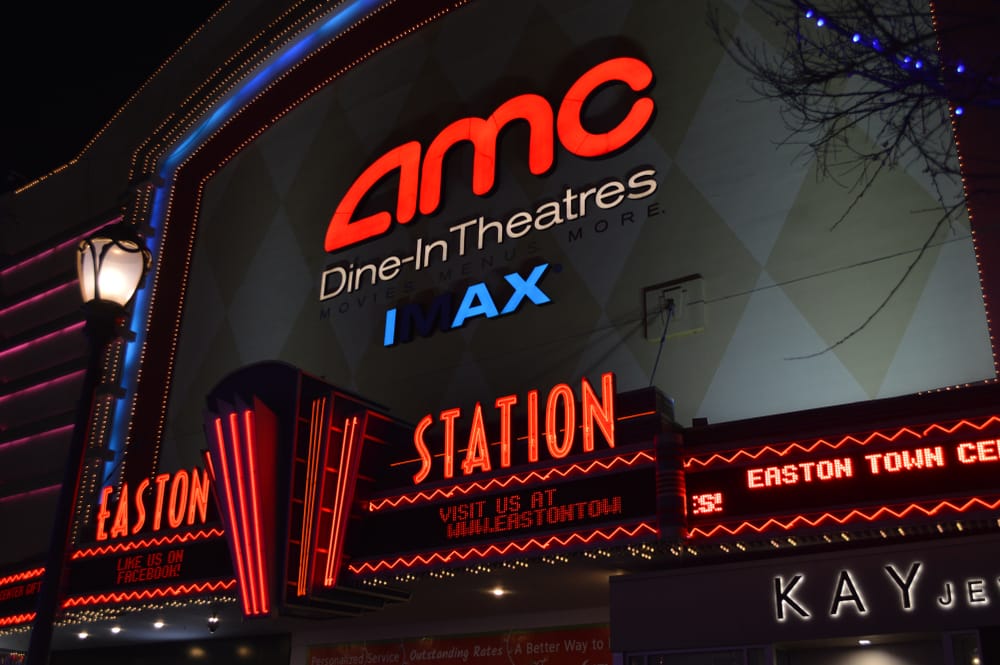 The ground-breaking face-off between retail and institutional investors seen in January of this year appears to have been less of a flash in the pan, and more a taste of things to come. At that time, GameStop was the focus of attention as a swarm of individual investors each took a tiny stake in the company. Their targets were the giant hedge funds of Wall Street which had taken short positions in the computer-games retailer.
The analysis which acted as a catalyst for the show-down detailed here reflected a change from the traditional way that markets worked: granular research into a stock. GameStop was transformed into a swirling mass of online opinion sharing as Diamond Hands investors held onto GameStop positions and drove the price higher.
Since Monday it's been American movie house AMC which has been the centre of attention and the storyline is very similar. Between the close of markets on Friday and Wednesday, AMC stock has rallied 61.7%.
AMC Daily Price Chart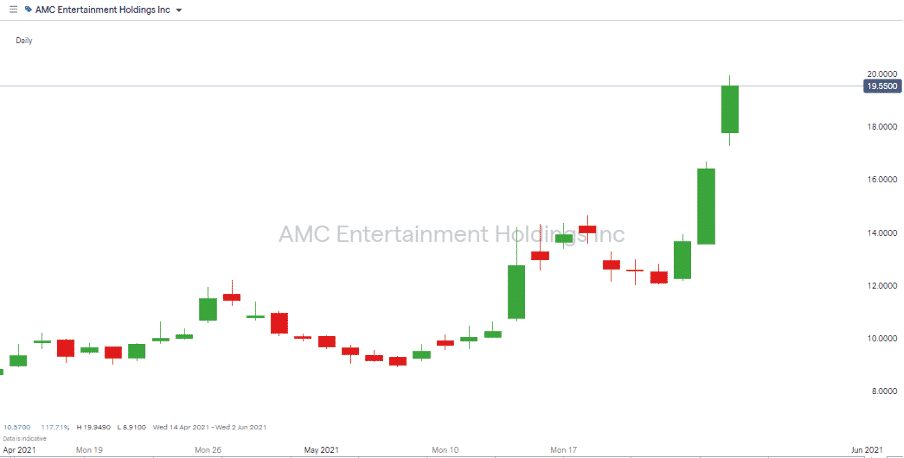 Source: IG
The suggestion that Reddit would be a great research tool was questioned by some. There was the threat of regulators becoming heavy-handed about internet chat rooms to consider and the likelihood that Reddit vs Wall Street would be a fad.
The amorphous group of Reddit users had no leader, and they were glued together only by stock price momentum. There was even in-fighting as Administrators of particular Reddit groups including wallstreetbets appeared to be trying to monetise their pages – there was even talk of movie deals. This brings things round to AMC Entertainment Holdings Inc, the largest movie theatre chain in the world and one of the biggest losers from the Covid-19 pandemic.
AMC has seen its share price crash from $34.9 in January 2017 to as low as $2.08 in December 2020. Not only were theatres closed due to the lockdowns, but attention and investment have instead headed to the online streaming services such as Netflix. With buying pressure dwindling hedge funds have taken the aggressive approach of short-selling AMC stock. Borrowing stock from the inventories of big banks and custodians to sell now, in the hope of buying it back at a lower price later. In the four years following December 2016, this would have been a profitable trade. The problem for the hedge funds is that those short positions must be disclosed and after the details of them became public, the potential for a short squeeze was too much for Reddit readers to resist.
AMC Price Chart – 2015 – 2021. With Trading Volumes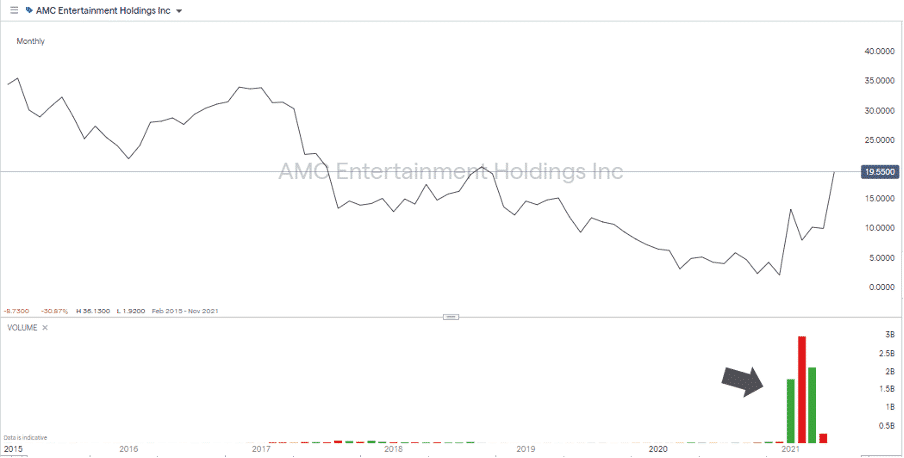 Source: IG
The self-titled Ape Army of AMC buyers has piled into the stock intending to hold positions until price rises cause the big funds to close out their short positions. This creates a vicious circle as closing out requires buying stock and that added buying pressure just adds to the problems for any funds trying to hold on to their short position.
If you want to know more about this topic, please contact us at [email protected]