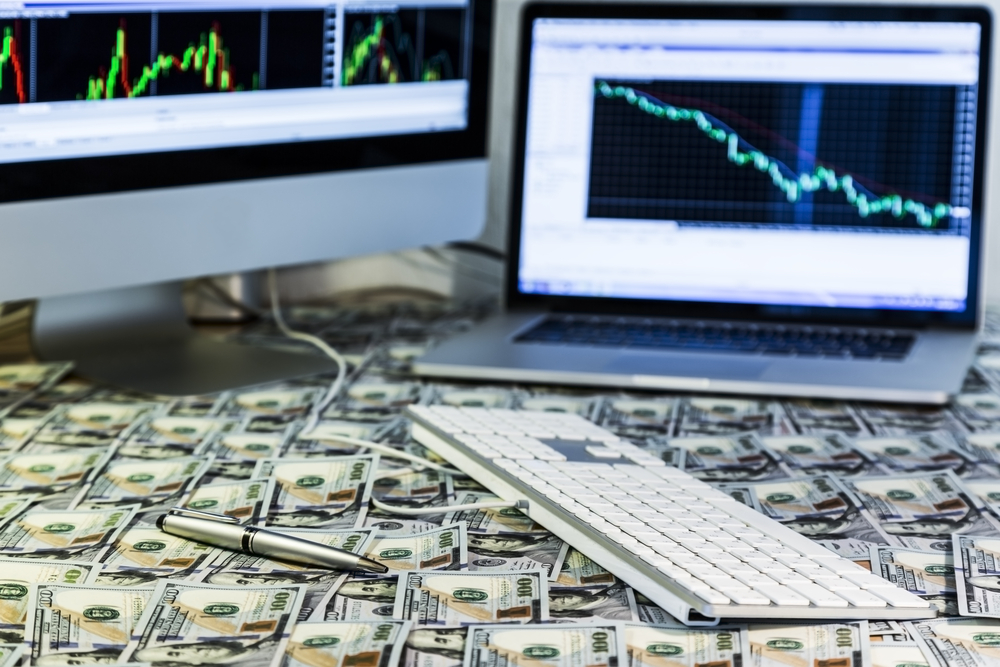 The US dollar continued what seemed to be a slow and steady decline on Tuesday and into Wednesday as the global forex markets appeared to accept the return of risk.
The move was largely triggered by the latest insights into China's trade balance, which was much more positive than expected.
Economists and others had been predicting a decline in export levels of about 14% across the month of March.
When the latest export figures were finally released, it was revealed that they had actually gone down by just 6.6% compared to the previous year.
In terms of imports, this metric went down by under 1%.
It had previously been predicted that there would be a drop of close to 10%.
These figures suggest that while the coronavirus pandemic has wreaked havoc on the global economy and in particular on China, where the outbreak began, there is also some evidence to suggest that the return of normality could be on the way.
There was other good news from around the world too.
In the US, figures revealed that daily deaths caused by coronavirus have gone down.
President Donald Trump announced on Tuesday that he was almost at the stage where he could confirm that the shutdown would begin to come to an end.
Trump is understood to be ready to get in touch with state governors across the US federal system in order to arrange with them how to bring their local economies back to life.
The main consequence of this apparent shift towards optimism in the forex markets was that the US dollar, which has recently managed to attract a good deal of investment due to its much-desired high liquidity in a time of risk, lost its top spot.
Traders instead appeared to be willing to opt for other currencies instead.
Some of the currencies which rose, like the Swiss franc, were perhaps expected to go up due to the so-called "safe haven" status which these currencies enjoy.
The dollar was close to a fortnightly low of 0.9597 in that particular pair.
Against the Japanese yen, the greenback was down by 0.16% to 107.05 yen.
It also went down in pairs like its one with the single European currency.
It was down to $1.0994 for every euro at one stage.
There was some positive news for the dollar, however.
In its pair against the British pound, for example, the greenback went up to $1.2588.
The dollar's sudden twist in fortunes follows a period in which the currency has been in high demand.
It is considered a very liquid currency, which stood it in good stead during a period in which people across the globe wanted to cash in various assets in order to continue to service debts and make payments in the face of coronavirus-related income drops.
Now, however, it appears that may not continue to hold as positive signs begin to emerge.