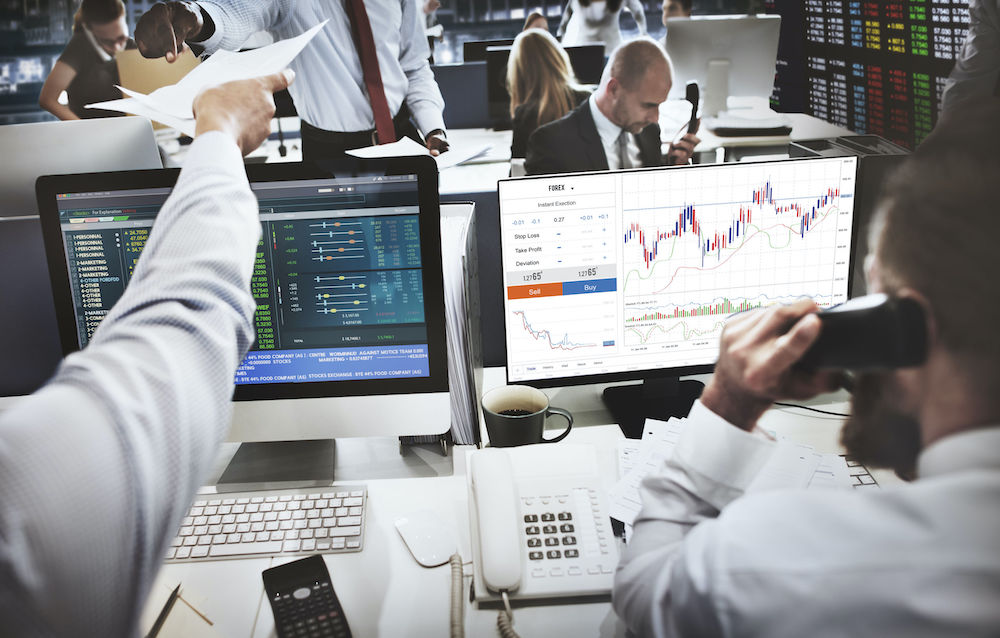 Risky currencies appeared to be fully back in demand in the foreign exchange markets on Monday as the Chinese currency in particular leaped from strength to strength.
The yuan appeared to be set to secure its strongest-performing day in the forex markets for months.
The offshore version of the yuan, which is traded on the wider market alongside major currencies such as the dollar, was up by three quarters of a percentage point at one stage.
It was at its best stage since mid-March in this pair – and sentiment appeared to be on the side of it rising even further.
In a now-familiar trend, a boost for the prospects of the US economy went on to cause the dollar to decline somewhat.
Figures showed that the services sector in the world's largest economy was on the rise, with levels of movement there now nearly as high as before the coronavirus pandemic hit.
However, the greenback, which tends to perform best when the global economy is gripped by a risk-off attitude and traders seek the safety of easy liquidation of holdings, was down.
In its index, which is a tool designed to compare six important global greenback pairs, it was down by nearly half a percentage point.
It was seen at 96.76 at one stage.
The potential for the greenback to keep on rising was also curtailed by worries that the country has not managed to adequately contain its outbreak of the pandemic.
While some other countries around the world are enjoying tentative success with reopening the particularly consumer-facing parts of their economies, the US is struggling to keep a lid on the outbreak – and it has started to shut down some outlets for a second time.
Elsewhere around the world, some of the currencies that are linked with China found themselves riding high.
The single European currency also did well up against the greenback, reaching its best position in more than a week.
A number of factors were at play here, with the main one being that Germany, which is the bloc's biggest economy, has seen its industrial production figures skyrocket.
However, the currency was also boosted by the news from China.
The EU and China have a strong trading relationship, and the change in China's economic fortunes could well benefit the bloc.
In the dollar pair, the euro was spotted at $1.1345 at one stage over the course of the day.
According to analysts, the China factor explained much of the day's moves in pairs across the globe.
The fact that Chinese equities are now soaring suggests that the country, which is a key exporter as well as a highly populated location and the original source of the coronavirus, is getting back on its feet.
The fact that its economy is in some ways centrally planned did not appear to trouble analysts, with the perception from some being that this could even help the economy succeed.