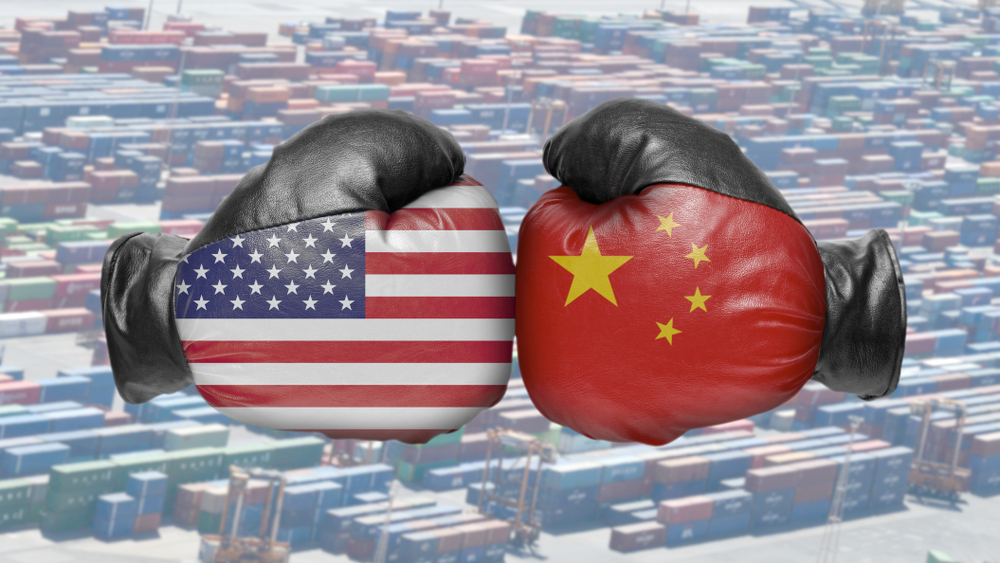 Perceptions in the foreign exchange markets that a deal between China and the US may be on the cards were seen to dip on Wednesday.
Despite the fact that preparations for trade meetings have been taking place in Washington between Donald Trump's treasury secretary and an equivalent officer from China, there is still no sign of a breakthrough.
More meetings are expected to take place on Thursday, including high-level ones.
According to press reports, Chinese officials are briefing that China is seeking a deal.
However, the situation has been complicated by political factors, including the US' decision to place restrictions on the visas and travel of some Chinese diplomats.
As a result, the dollar began to find itself gaining strength after investors made moves away from some of the riskier currencies on the market.
It went up in its pair against the Japanese yen, for example, reaching 107.14 at one stage.
In its pair with the single European currency, it was up to $1.0962.
It did not, however, manage to pull off a single-handed rise in its index.
The dollar index is a tool used by traders and analysts to monitor how the greenback is performing in comparison to six other currencies from across the globe.
By this metric, it actually remained somewhat stagnant at 99.093.
The dollar managed to cling on even in the face of domestic political disquiet in the US.
It was announced yesterday, for example, that President Donald Trump would not co-operate with the impeachment proceedings that are currently going on in the US House of Representatives.
It held on further still despite comments from Federal Reserve chair Jerome Powell suggesting that interest rate cuts could still be on the cards for the future.
Several Federal Reserve bankers are due to speak over the course of this week, and traders are likely to keep a close eye on what is said for any further clues about the potential direction of monetary policy.
Elsewhere, the British pound was stuck at $1.2214 in its pair with the US dollar, meaning it was at its worst position since the start of September.
This came after press reports which suggested that the talks between the EU and Britain which were supposed to resolve the ongoing Brexit deadlock were set to end without much advancement.
Prime Minister, Boris Johnson, will now have to go to Brussels to a summit next week without a deal to present.
He is in theory bound by a law which prevents him from taking the country out of the bloc without a deal on 31st October, a rule which has reassured markets scared of the consequences of no deal.
However, he has repeatedly said that he will both comply with the law and also leave on that date.
The Australian dollar, meanwhile, went up by a fifth of a percentage point in its pair with the US dollar, and reached $0.6741.
This was somewhat unusual in the context of anti-risk moves.