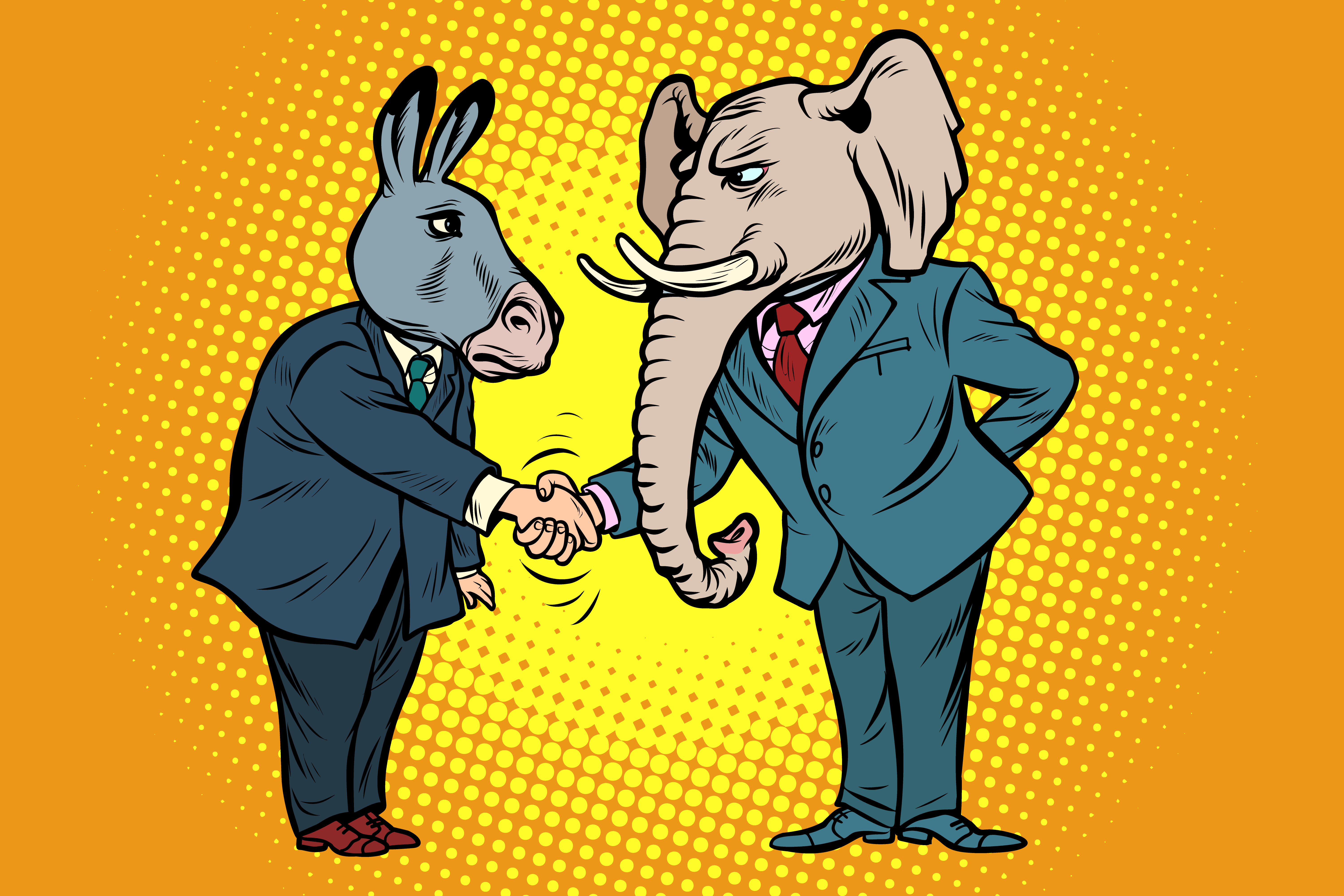 US President Donald Trump and his Democratic challenger Joe Biden went head to head in the first formal presidential debate – leading to the perception that political instability is on the way
Major stock indices in the West suffered over the course of the day
The S&P 500 futures index was down significantly at one point
However, some indices, such as the Hang Seng in Hong Kong, were up
Stocks and shares across the globe saw a significant decline in value on Wednesday after the two candidates in the US presidential election met to debate for the first time. A range of thorny issues were addressed by Donald Trump, who has served as president since 2016, and Joe Biden, who was Barack Obama's vice president. At one stage, Trump suggested once again that he would not necessarily accept the result of the election, which takes place at the start of November. He continued to suggest that significant voter fraud had taken place. Trump was also accused of stoking racial prejudice after he told a group associated with the far right to "stand back and stand by". There was also criticism for the moderator, Fox News host Chris Wallace, who stood accused of failing to properly intervene in the mud-slinging between the two candidates.
The stock markets reacted badly to the debate, which is being seen as a further complexity in a saga that holds the potential for significant political instability. Analysts cautioned that Trump's behaviour during the debate could make the election even more volatile. The futures market at the S&P 500 in the US did see some rises earlier in the day, but it then lost almost a whole percentage point off its value as the rest of the day unfolded.
Across the Atlantic, one of the European stock indexes – the STOXX 600 – saw its shares down by 0.3% across the day. Perhaps one of the smallest losers over the course of the day was the FTSE 100 in the UK, which saw a wiping of just a fifth of a percentage point off its value.
However, not every stock market was tinged by the presidential debate and its knock-on effects in the spin room afterwards. In Hong Kong, for example, the local Hang Seng index was up by almost an entire percentage point. While the CSI 300 index in mainland China did drop somewhat, this came only after a rise. The positive news for the region was fuelled in large part by an economic data release that showed that manufacturing levels across this month in China were higher than had been predicted. Demand for Chinese goods, something that it previously heavily relied on, appears to be rising once more – in a sign that some form of economic normality may be returning to the country.