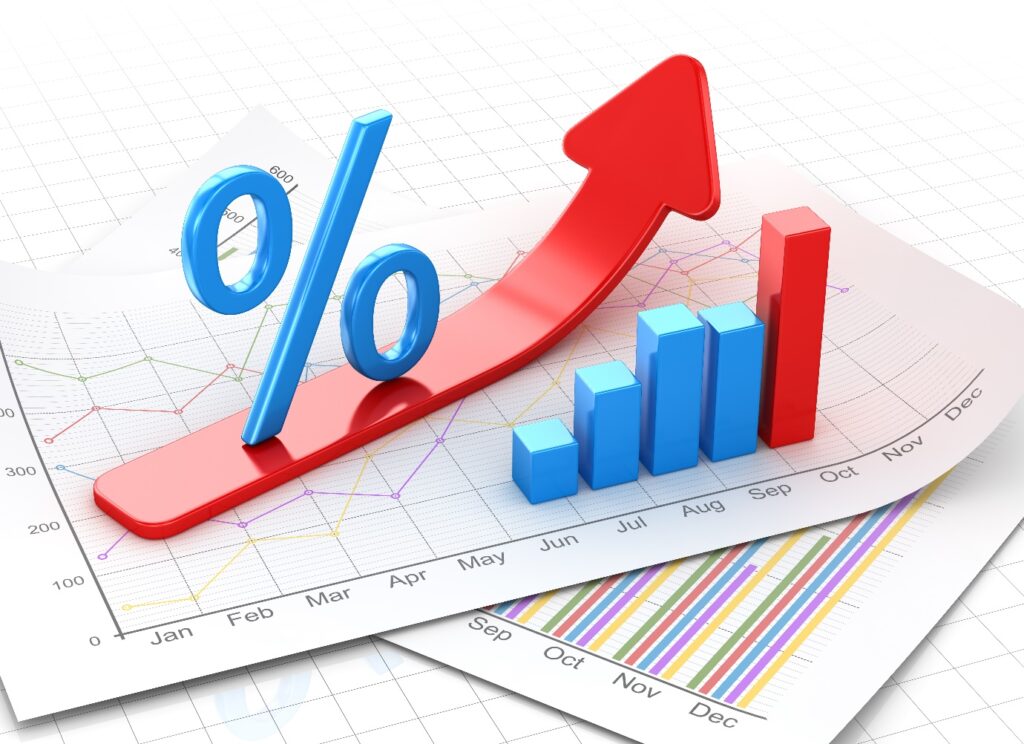 There's no relief for the GBPUSD currency pair after the US Fed announced a 'black swan' style 0.75% hike in interest rates on Wednesday. Rises in the base rate of 75 basis points in one meeting are so rare that the last time it happened was almost 30 years ago. Then, in the subsequent press conference, Fed Chair Jerome Powell dropped into conversation that another could be on the way in the space of a few weeks. He said, "From the perspective of today, either a 50 basis point or a 75 basis point increase seems most likely at our next meeting". (Source: CNBC)
The ForexTraders team were already bearish on GBPUSD in Monday's Forex Trading Tips report, back when markets were still pricing in this week's rate move at an anticipated 0.50%. With Powell and his team reaching for the big guns, the question now is how low can GBPUSD go?
GBPUSD – Daily Price Chart – 2021 – 2022 – Before 0.75% Announcement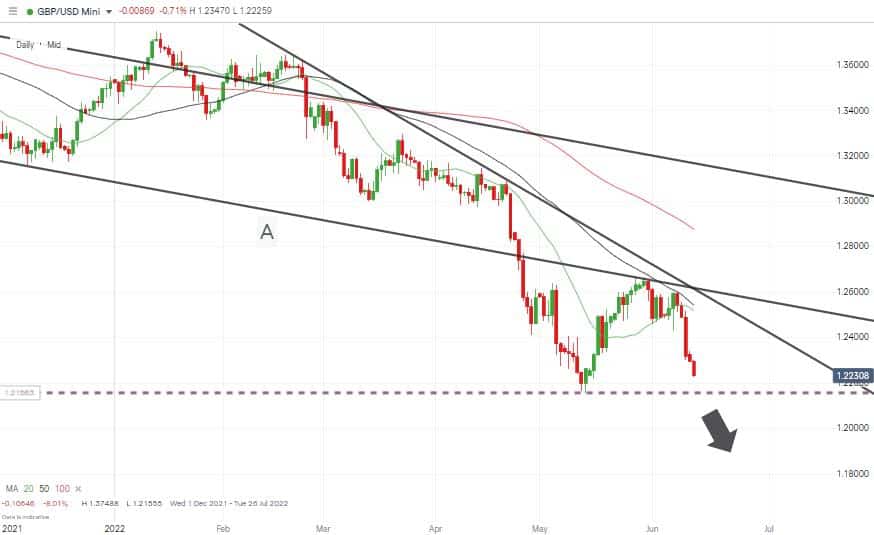 Source: IG
GBPUSD – Daily Price Chart – 2021 – 2022 – After 0.75% Announcement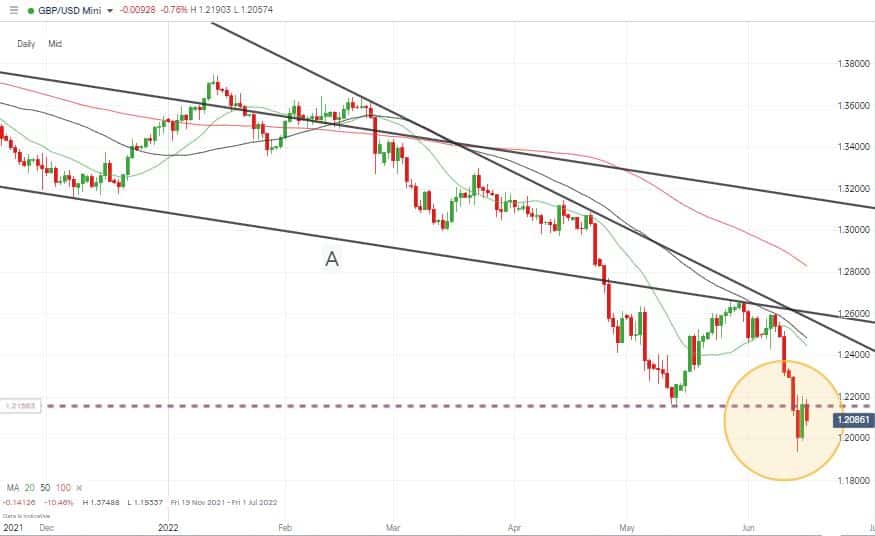 Source: IG
GBPUSD – Trading Tips Update
The trade entry point in the short GBPUSD trade was 1.2155. This was based on a price slide below that support level – signalling a breakout strategy could be about to form. That was soon followed by a rapid descent to the first price target of 1.2000. Locking in some profits is always a good idea, and with market volatility being so high, a bias needs to be placed on keeping P&L ticking over.
The reversal back to 1.2155 demonstrated the amount of uncertainty still in play. With Powell's decision still dominating the news wires, that relief rally might best be seen as short-lived and a final 'kiss' of the 1.2155 support/resistance level before continuing a downwards move.
How Low Can GBPUSD Go?
Price Target 2 of 1.4090 is formed by the price low of March 2020 and was selected to demonstrate the growing bearish sentiment surrounding GBPUSD. It's some way off, but as the Weekly Price Chart shows, there are few other support levels in place to stop cable's downward trajectory.
GBPUSD – Weekly Price Chart – 2021 – 2022 – After 0.75% Announcement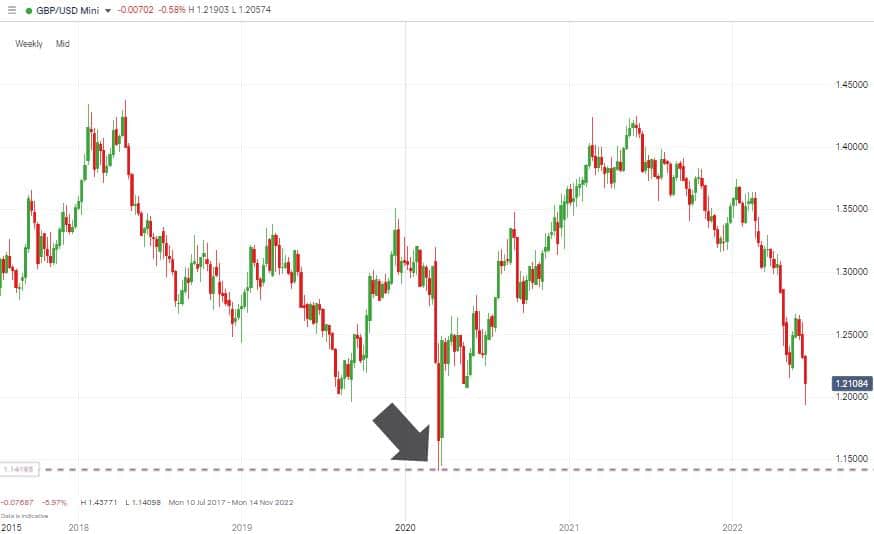 Source: IG
What could take the price of GBPUSD +5% lower and down to such a low level? The Fed has played its role in opening up that prospect, but the domestic UK political scene could be the one to watch. Moves by the Scottish Nationalist Party to hold a new referendum on the question of Scottish independence are beginning to take shape. If that materialises, then a third price target might be needed to be factored in.
ForexTraders Trading Tips Report – 12th June 2022

Source: ForexTraders
If you have been the victim of a scam, suspect fraudulent behaviour, or want to know more about this topic, please contact us at [email protected]