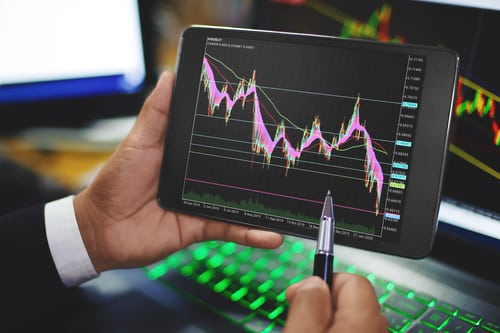 A clear trend has taken over the markets. The only question for traders and investors is how long it might last?
Thursday's research report from the Forex Traders analysts team picked out the risk-on appetite. The prediction that GBPUSD would continue to rise but gold might stumble was right on both counts.
GBPUSD – 1H price chart – consolidation and break to the upside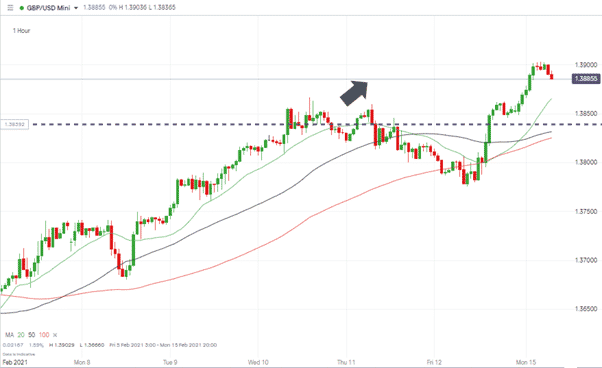 Source: IG
Gold – 1H price chart – weakness continues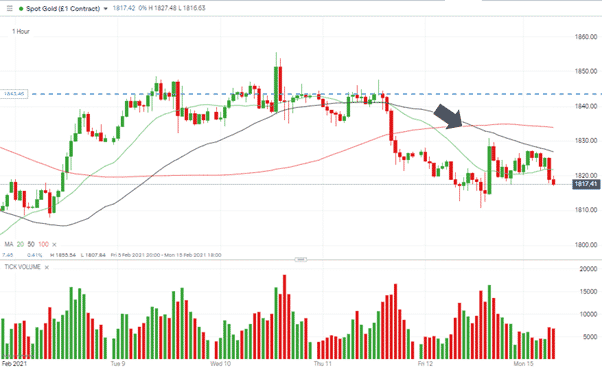 Source: IG
European equity markets are set to open higher on Monday after a rally in Asian shares overnight.
The catalysts for Monday's move are the same used to explain the uptick in prices on Thursday and Friday of last week.
Vaccine rollout – in the UK, Covid-19 vaccine doses have been given to more than 15m people across all four of its top priority categories. An achievement described by Prime Minister Boris Johnson as an "extraordinary feat."
Stimulus package – Eurozone finance ministers will meet virtually on Monday to discuss the bloc's economic recovery plans. Boosted by a new consensus government being formed in Italy over the weekend, the group will discuss how, when and where to spend billions of euros.
You could add a third reason for the steady lift in price levels – a lack of news. Over the last week, US politics has focused on in-house affairs with the failed impeachment of former president Donald Trump taking two weeks to conclude. That introspective affair dominated Washington politics and has left Wall Street to make investment decisions on different asset groups with less risk of political soundbites coming into the picture.
Nikkei 225 Breaks 30-year Record
In Japan, the Nikkei 225 surged past the 30,000 level for the first time in more than 30 years. It rose 1.91% on Monday to 30,084, while the Topix index gained 1.04% to close at 1,953. If European investors plotting out their working weeks wanted a sign from a sleeping giant, then this is undoubtedly one.
The Japanese recovery is based on strong fundamentals. On Monday, a government data release showed Japan's economy grew 12.7% on an annualized basis in Q4 last year. The preliminary reading for gross domestic product (GDP) during October – December was higher than forecast by economists who had predicted a 9.5% gain.
How long will this trend last?
As the adage goes, "the trend is your friend until the bend in the end." Those who took positions in the middle of last week and are holding profits are in a very different situation to those putting on positions on Monday.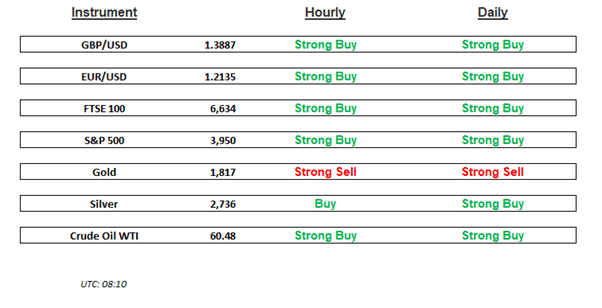 Source: Daily Matrix
On Monday morning, the technical matrix of hourly and daily signals is for all the markets apart from gold signalling a 'Strong Buy'. Silver's role in industrial production is causing even that precious metal to be predicted to rise in price.
It is, after all, when everyone thinks markets are heading in one direction that they tend to throw up the most painful surprises.
If you want to know more about this topic, please contact us at [email protected]