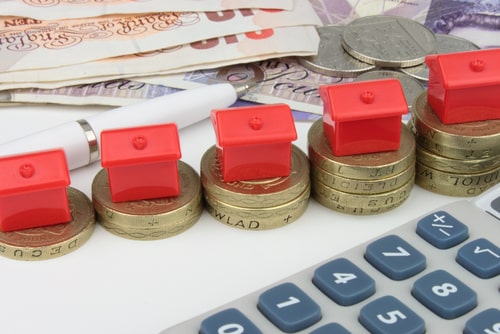 Those trading the UK markets will be watching Wednesday's budget announcement with great interest. The Chancellor's annual announcements regarding economic growth patterns and the government's response to them has added interest this year. The unprecedented events of last year, and a lack of consensus about what path he'll take, look likely to cause significant price moves in sterling and UK equities.
Gone are the days of the UK budget having significant impact on the global financial markets. In normal times the budget usually involves the implementation of minor adjustments. The problem for Chancellor Rishi Sunak is that there is little historical guidance for his next step and that's made markets jittery.
Factor in that political colleagues and enemies are offering wildly contrasting opinions on what approach Sunak should take and there is every likelihood of surprise announcements that will drive prices. We look at the sectors most likely to impacted.
How will the budget impact the FTSE 100 index?
The first question is whether Sunak will adopt a hawkish or dovish tone. Chancellors are traditionally cagey about giving away too many clues, but with only 24 hours until he presents his budget to the House of Commons investors are still very much in the dark.
A suggested increase in corporation tax to 21% would help balance the government's books, at least in the short term but would put further pressure on dividend stocks. Those who have been using this article to build a high-yield portfolio have reason to be particularly nervous. Names to watch:
M&G Plc (MNG)
Aviva Plc (AV.A)
Vodafone Plc (VOD)
Shares in UK housebuilders
Decades of house-price growth outstripping average incomes is testament to Chancellors using the UK housing market as a tool of government. Measures such as the Right to Buy scheme and Stamp Duty Holidays can lead to a rise in house-prices, house-building and the share prices of UK house builders. Names to watch:
Taylor Wimpey Plc (TW)
Balfour Beatty Plc (BBY)
Berkeley Homes Plc (BKL)
Will the budget hit online retailers?
In 2020 the UK economy contracted at a rate last seen over 200 years ago. The black hole in national finances looks set to act as a catalyst for new taxes being able to be more easily justified. An online retail tax looks a lay-up for the Chancellor.
The lockdown has been good for firms such as Amazon and other countries around the world will be tempted to follow suit. In material terms a tax charge is small change to the US retail giant but the establishment of the principle could take some of the hot air out of AMZN stock.
UK firms which are exposed to tax hikes on online sales include:
Smurfit Kappa Plc (SKG)
DS Smith Plc (SMDSL)
Segro Plc (SGRO)
ASOS Plc (ASC)
Ocado Plc (OCDO)
The impact in monetary terms may appear relatively insignificant but the budget will set the mood music for the UK economy as it charts an uncertain course through 2021. The price moves which follow his statement may well be tips for which markets will build momentum through the rest of the year.
If you want to know more about this topic, please contact us at [email protected]