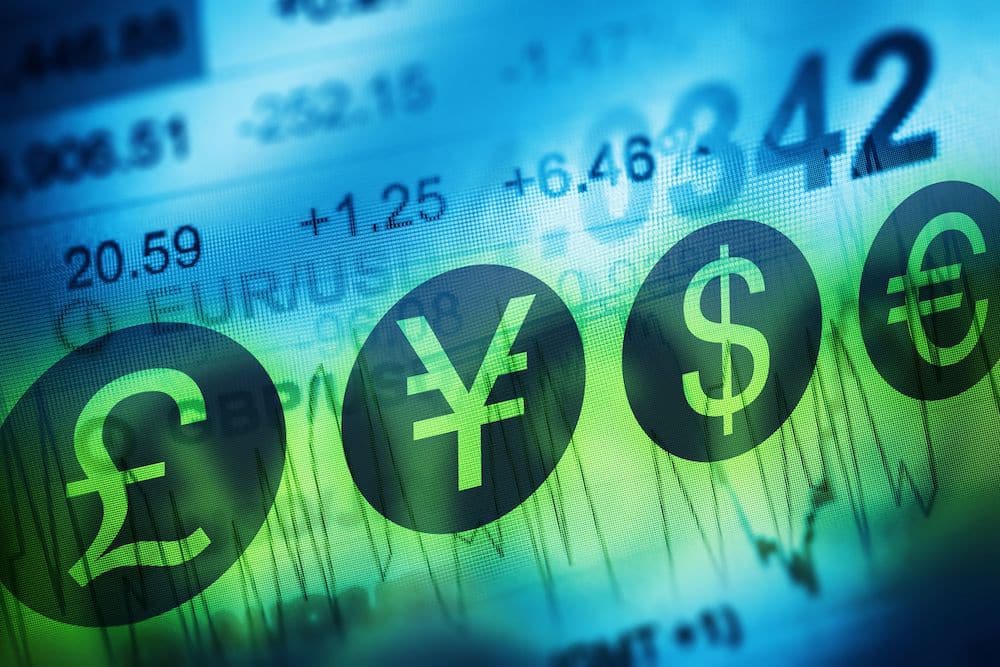 Despite the banking turmoil that resulted in Swiss bank Credit Suisse failing and being acquired by UBS in March, the Swiss franc has maintained its strength, becoming one of the standout FX performers in April.
CHFJPY +5.84%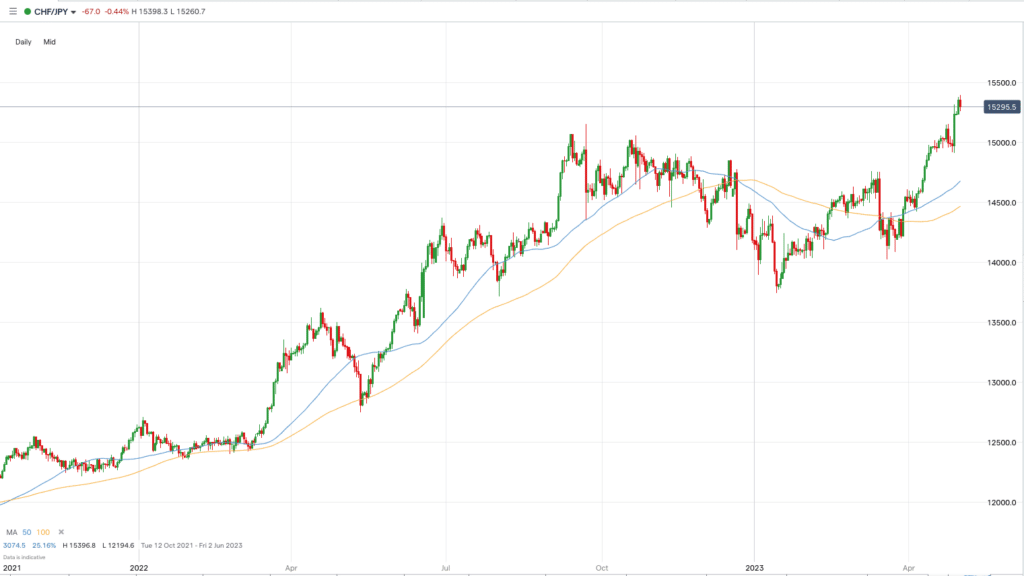 With the Bank of Japan continuing to maintain its ultra low rate policy and the Swiss National Bank continuing to raise and hinting at further hikes, the CHF rallied against the JPY in April.
The pair hit a four decade high and is currently trading at 153.13 (as of May 2). It climbed almost 6% in April.
The CHF continues to be a safe haven amid the current economic uncertainty.
EURRUB +5.79%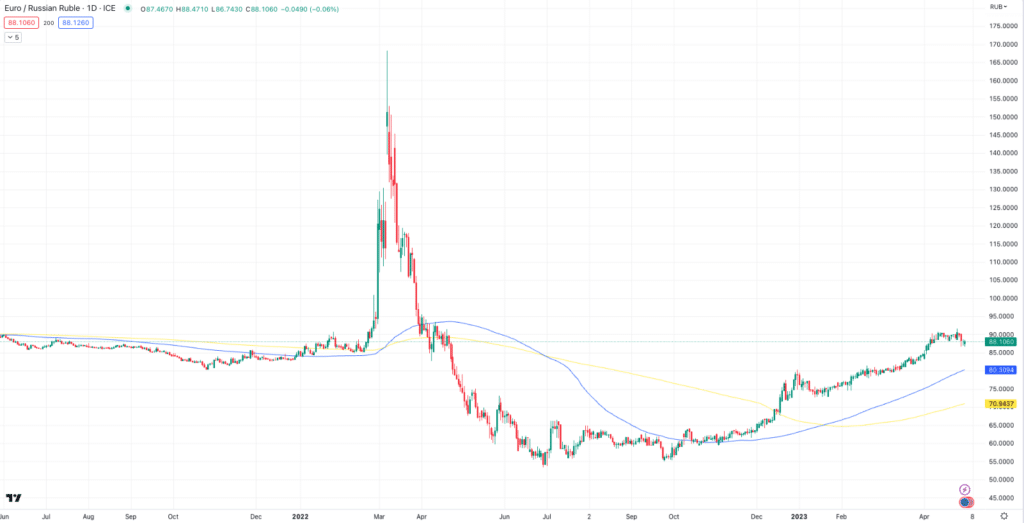 The Russian ruble significantly weakened against the euro once again in April, making it onto the list for the third month in a row.
The RUB also weakened against the dollar during the month, making it one of the worst performing currencies so far this year.
As of May 2, the pair is currently sitting at 87.6590.
GBPJPY +4.90%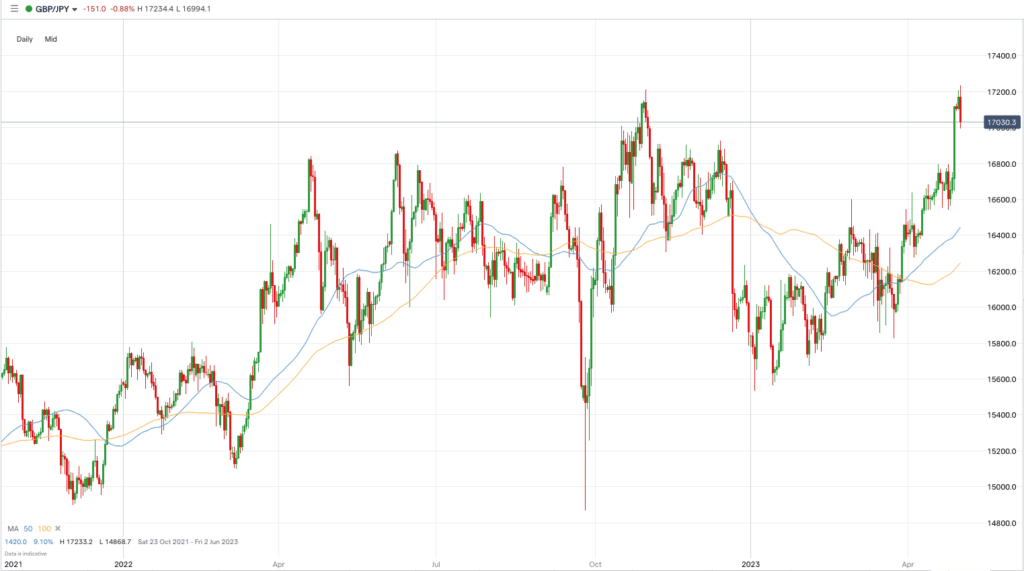 Other than the euro and USD, the GBP performed well against most of the other major currencies during April.
Given inflation in the UK is still in double-digits, the expectation is that the BoE will have to continue raising rates, resulting in a strengthening pound..
The GBPJPY jumped in the last day of trading in April and the pair, as of May 2, is trading at 170.33.
NZDCHF -3.44%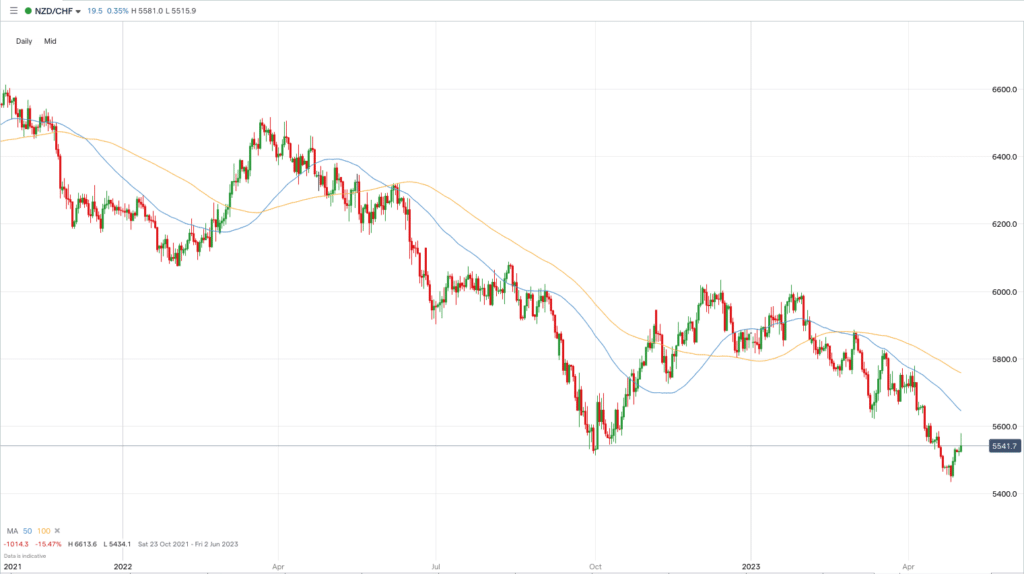 The Swiss franc performed well against the New Zealand dollar in April, with the pair declining over 3%, maintaining a downtrend that started in January.
The pair hit lows last seen in 2020 during April, and while it has pulled back in the last week or so, technically, the downtrend looks strong.
At the time of writing, the pair is trading at 0.5542.
People also Read: