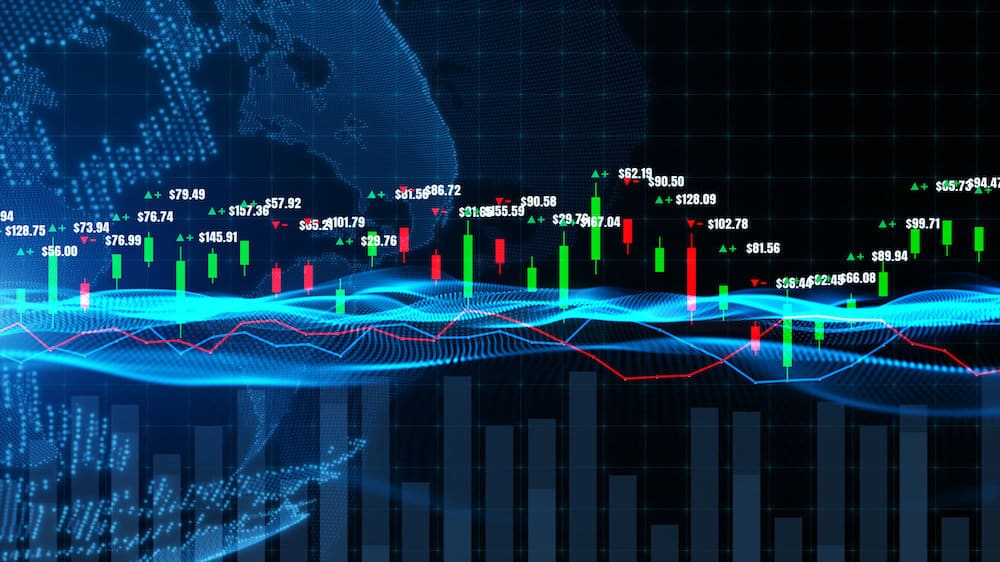 The significant Turkish lira weakness in June continued in July, although it slowed, while the Australian dollar continued to falter against the safe haven of the Swiss franc. Furthermore, the Norwegian Krone made strong moves against the greenback. These are the biggest movers in July:
USDNOK -4.92%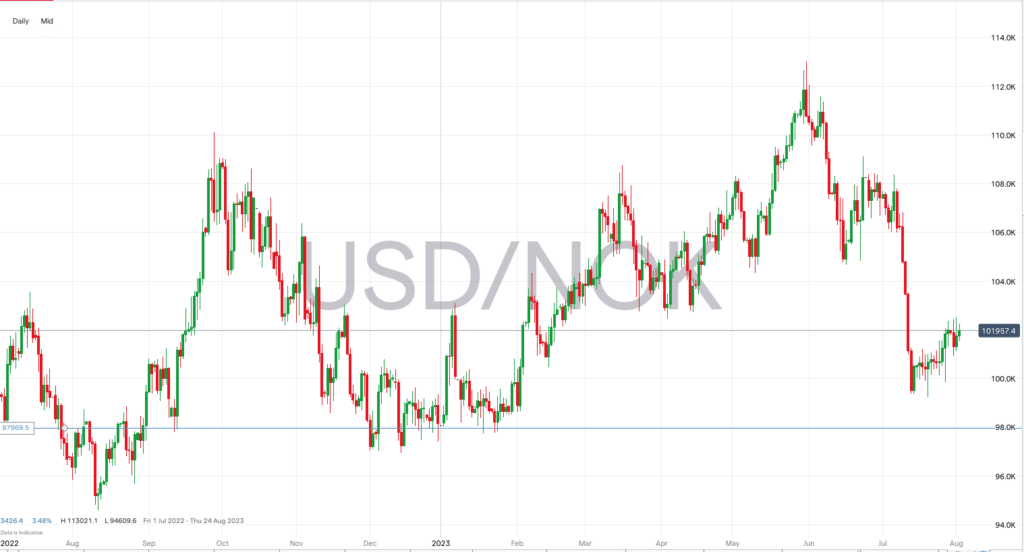 After climbing throughout most of this year, the USDNOK declined in June and again in July.
The pair hit a low of 9.9245 near the end of July, but has since climbed.
The Norwegian krone was boosted as oil prices rose throughout most of July, as the country is a large exporter of the commodity.
In addition, the early part of July saw the USD weaken against many other currencies.
EURTRY +4.5%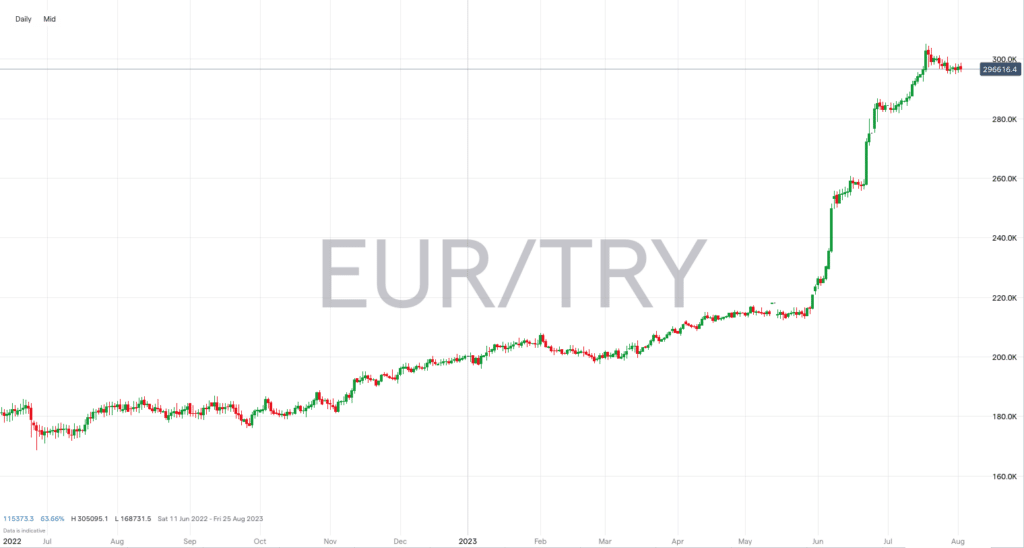 Adding to its enormous rise in June, EURTRY gained further in July, climbing over 4% to a high of 30.3854, before closing the month out at  29.7078.
The Turkish currency had another negative month, although not as bad as June.
However, the country raised rates for a second consecutive month in a bid to help its economy.
USDTRY +3.62%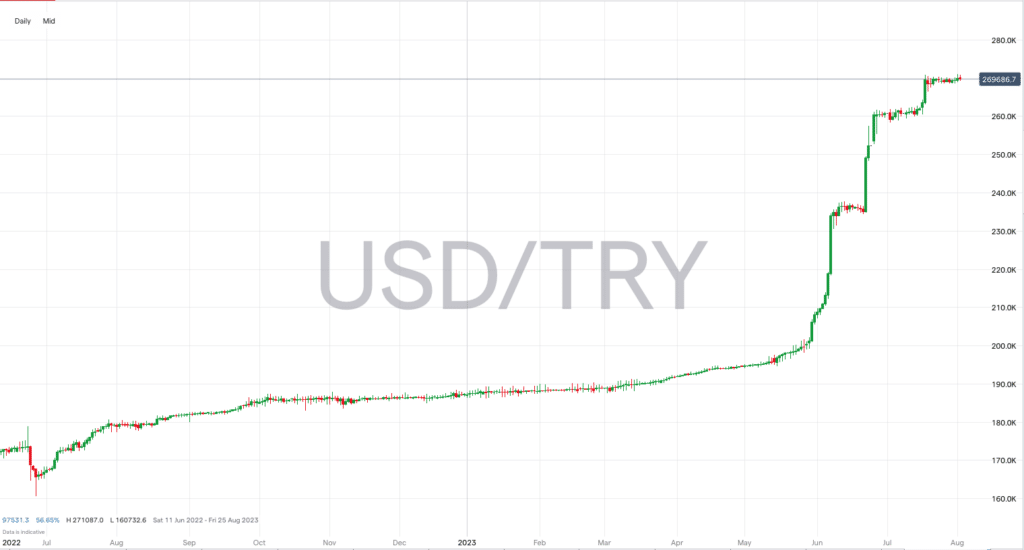 Of course, the USD rallied against the Turkish lira once again in July.
The pair closed the month out at 26.9497, and has remained around that level since.
However, given the Turkish central bank has raised rates recently, some are predicting some stability ahead for the currency, which may result in a pullback soon.
AUDCHF -3.12%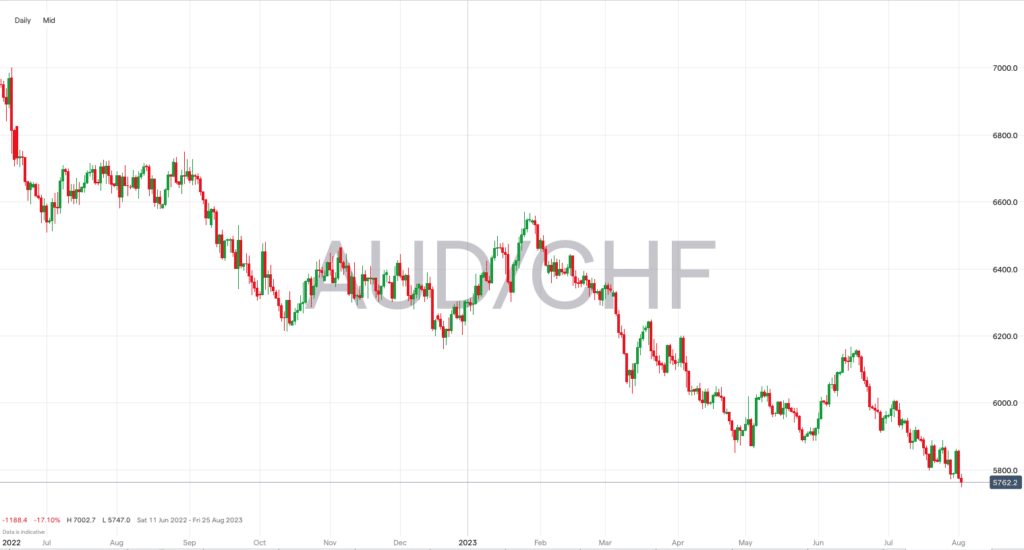 The downside in the AUDCHF pair continued throughout July, hitting a low of 0.5771.
It is currently trading at 0.5761, down more than 8.5 percent in the year-to-date.
The Australian dollar fell against most other currencies recently, not helped by the RBA keeping interest rates unchanged in order to give it more time to assess whether the current rate is the correct one. In addition, the RBA did not provide a clear indication that further rate hikes were ahead, leading to a softening of the currency.
People also Read: