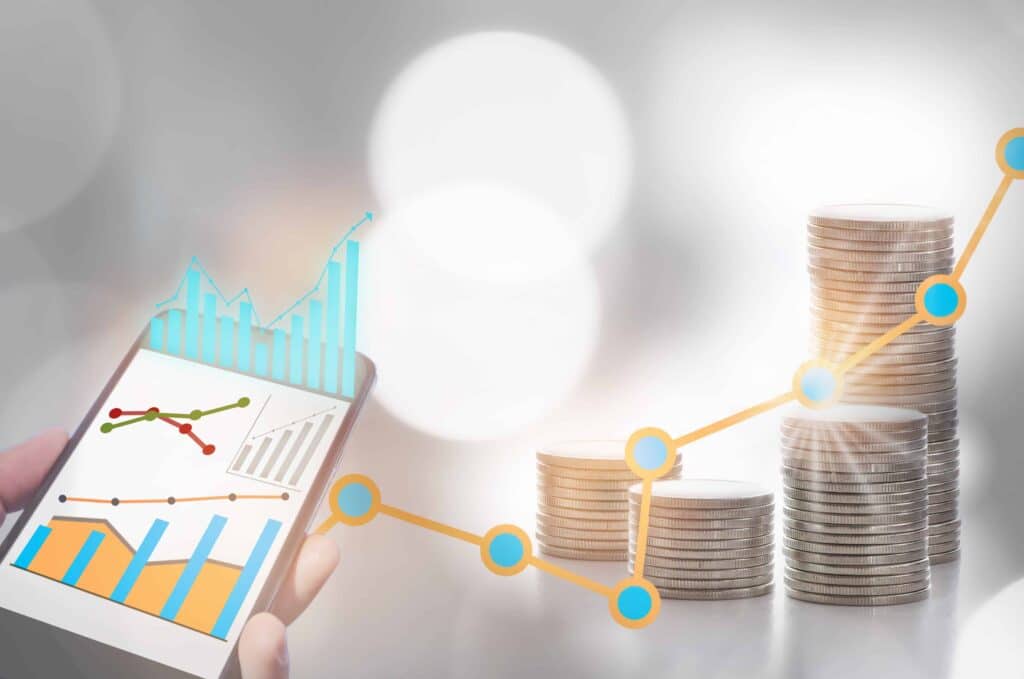 With risk sentiment somewhat mixed in March due to the banking uncertainty following the collapse of SVB, the euro made strong gains during the month, while the Australian dollar declined against safe haven currencies.
EURRUB +5.95%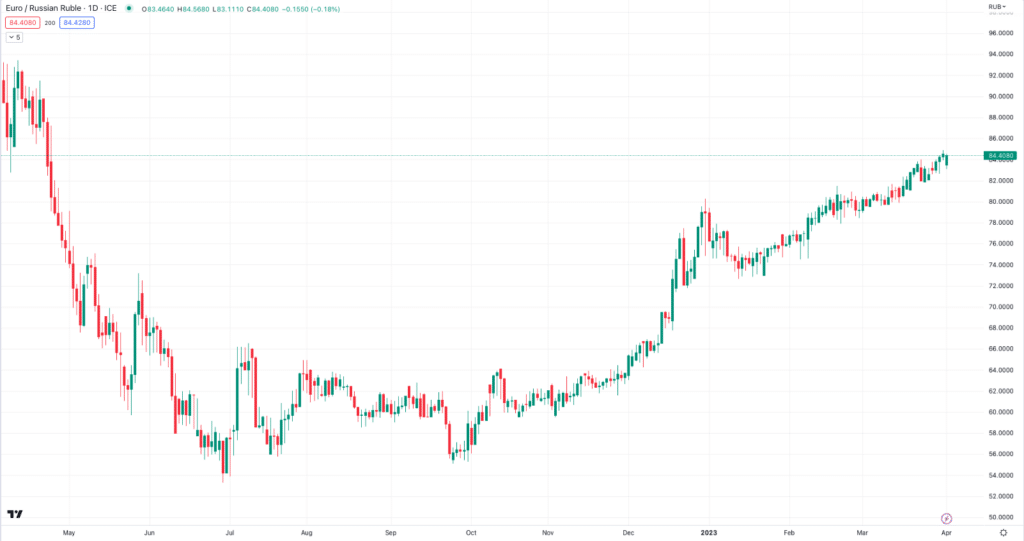 The Russian ruble significantly weakened against the euro, making it onto the list for the second month in a row.
The RUB weakened against all of the other major currencies during March as the impact of the cost of its invasion of Ukraine and falling energy revenues took a toll on its economy.
As mentioned last month, with the euro somewhat of a safe haven currency compared to many others, it gains against riskier currencies during times of uncertainty.
The EURRUB closed February at 79.2040, while it closed March at 84.5630.
EURTRY +4.19%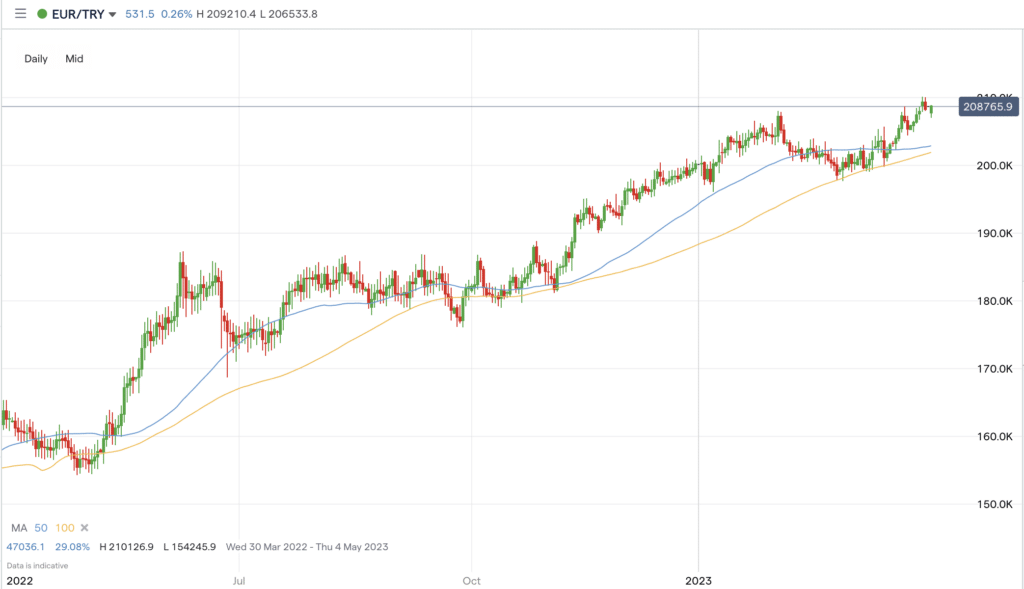 The euro continues rising against the Turkish Lira in a run that started in December 2022.
The Turkish central bank recently cut interest rates in an effort to boost the economy following the devastating earthquake in the country.
Meanwhile, BofA analysts recently said regardless of who wins the country's election in May, the Turkish lira will weaken.
The euro gained more than 4% against the Turkish lira in March.
AUDCHF -3.56%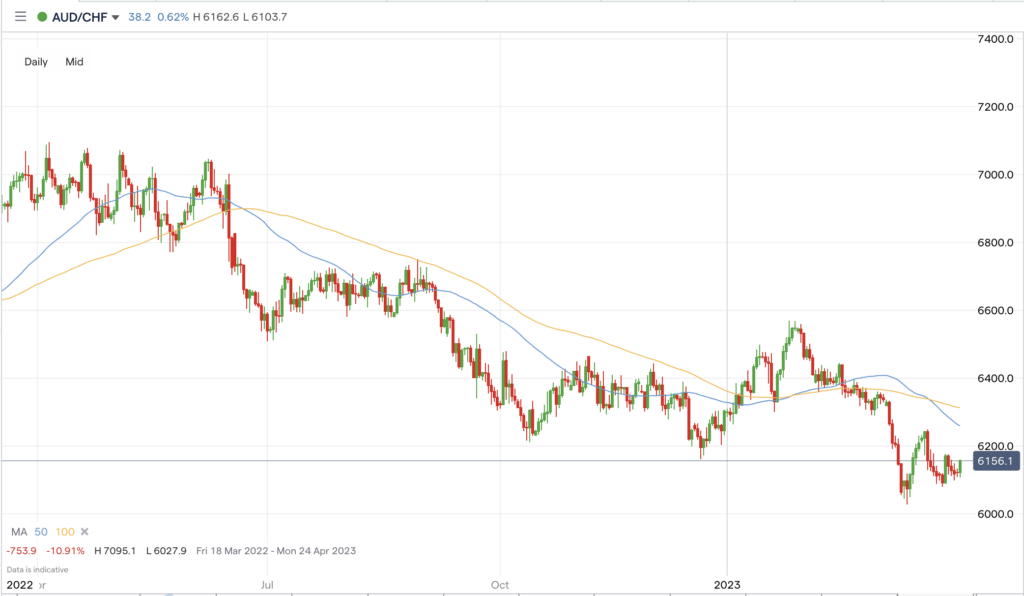 The Australian dollar declined against safe haven currencies during the month.
With Australia's annual inflation rate recently easing, expectations are that the country's central bank will keep rates unchanged in its rate decision this week.
The Australian dollar fell more than 3% against the Swiss franc in March.
AUDJPY +3.24%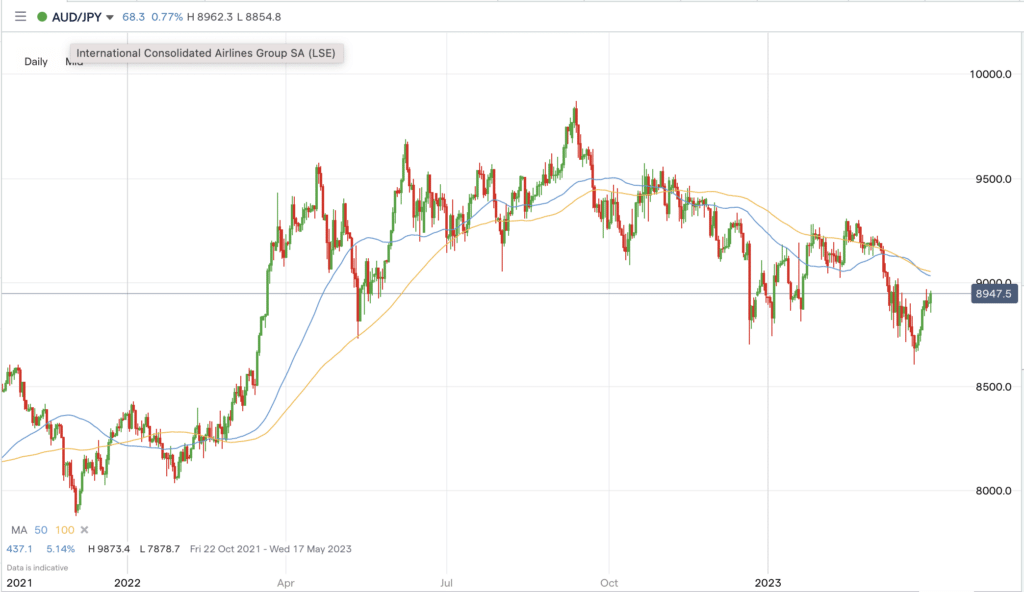 The move in the Australian dollar against the Japanese yen was similar to its CHF counterpart, with the pair falling over 3% last month.
While Japan has maintained its low rate policy, there is talk that incoming BoJ governor Kazuo Ueda could change that policy.
The AUDJPY closed in March at 88.73.
People also Read: