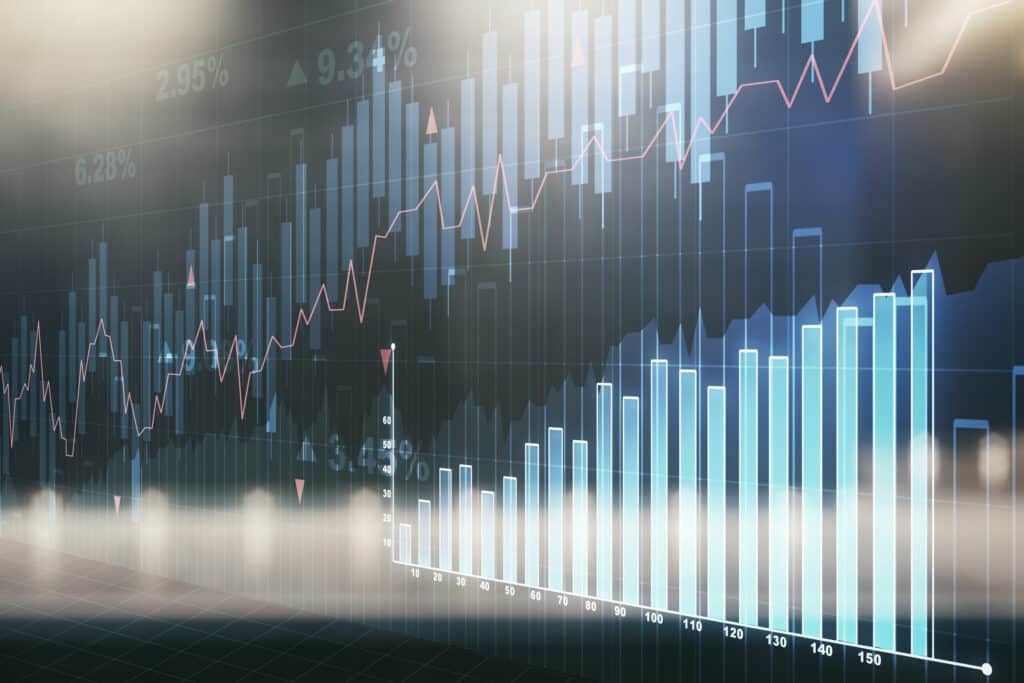 October was a month of constant macroeconomic and geopolitical uncertainty, which led to investors flocking to safe haven assets. However, what is surprising is the rise in the Russian ruble during the month, with the currency making solid gains against the euro and US dollar.
EURRUB -5.41%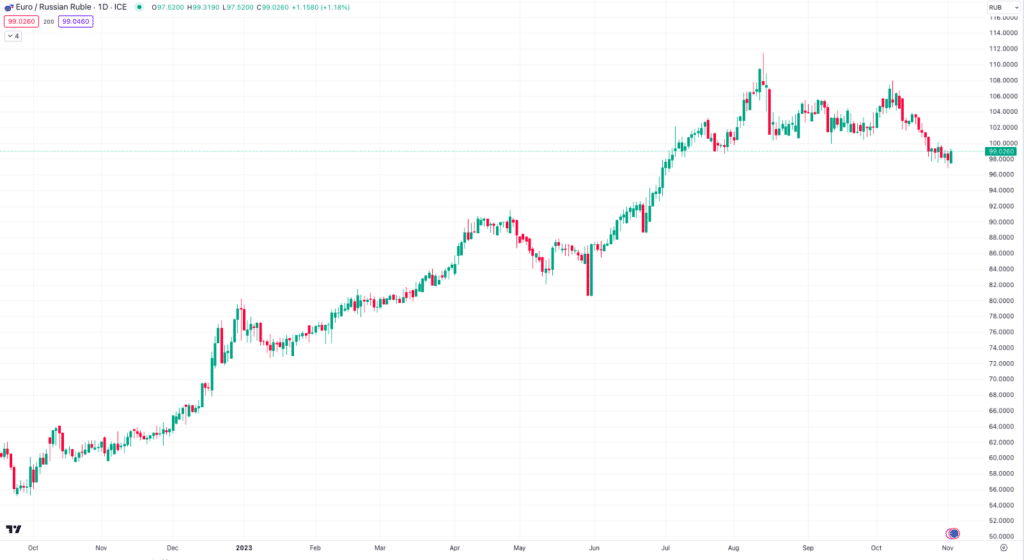 The rise in the Russian dollar may be surprising given the current uncertainty, but high interest rates are supporting the currency.
The Russian central bank raised rates again on Friday, October 27.
While still elevated, the EURRUB is now trading below the 100 mark after closing October at 98.6850.
USDRUB -5.29%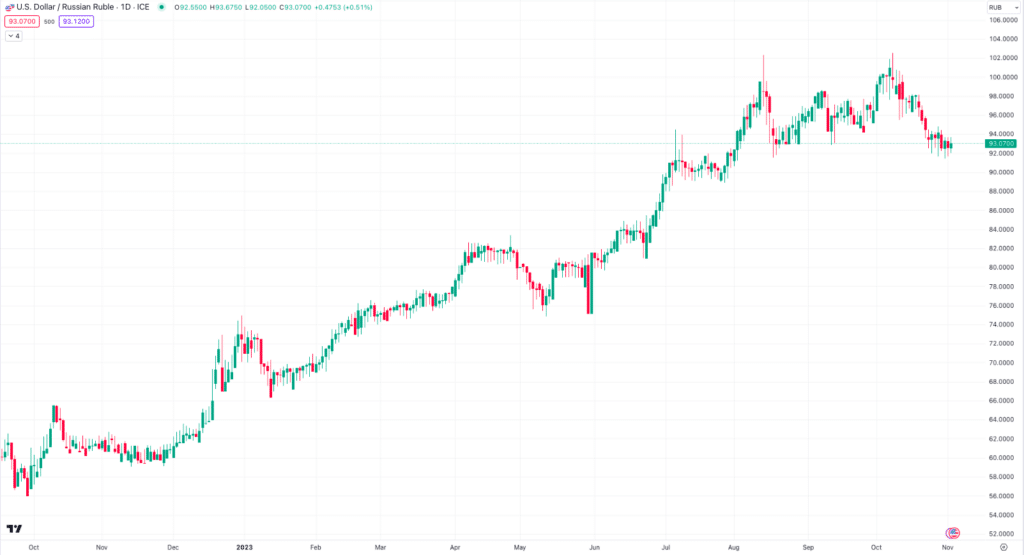 Given the events during October, with investors flocking to safe havens, it is a surprise that the RUB made strong gains against the USD during the month.
Russia is, however, dealing with stubborn inflation, while the US Federal Reserve has paused its rate rises.
The pair is now trading just above 93 after closing October at 93.321
USDNOK +4.37%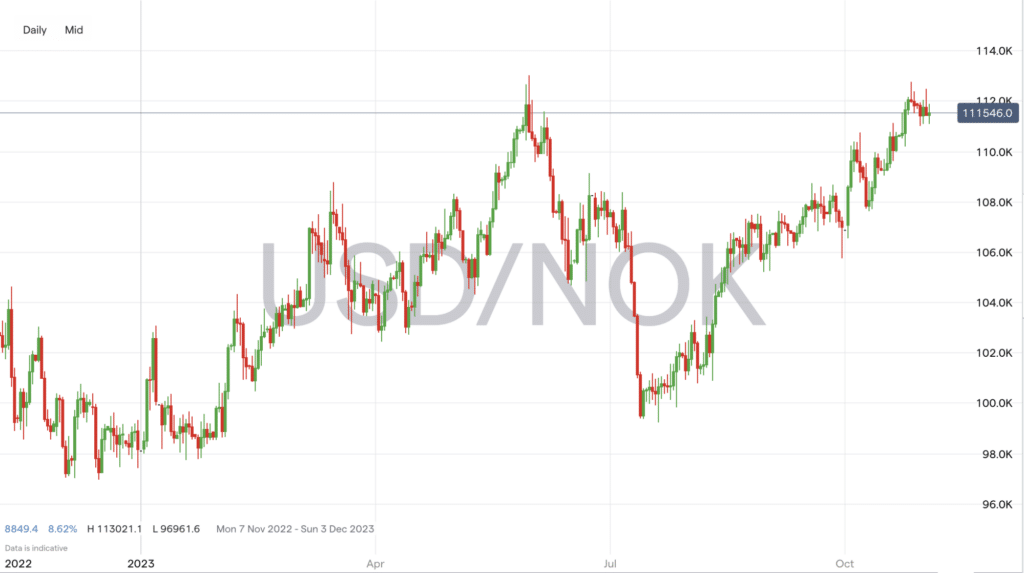 The rise in the USDNOK is primarily due to the uncertainty following geopolitical tensions in the Middle East and elsewhere and traders flocking to the safe haven of the US dollar.
While writing this (November 2), the Norwegian central bank announced it is keeping rates on hold but could raise them in December.
During October, the USDNOK hit a high of 11.2767 and closed the month out at above 11.18.
EURTRY +3.46%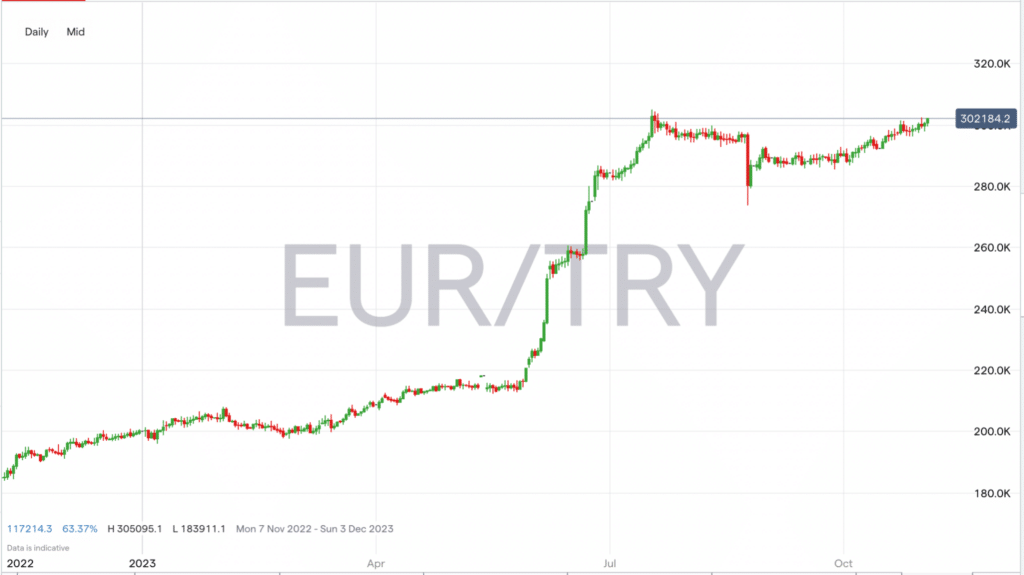 Inflation in Turkey is still significantly elevated, coming in at 61.53% in September.
At the end of October, the country raised its key interest rate from 30% to 35% as it aims to combat inflation that has skyrocketed.
With the euro considered a safe currency, investors have piled in on EEURTRY longs, which pushed the pair to a high of 30.2068 in October.
People also Read: