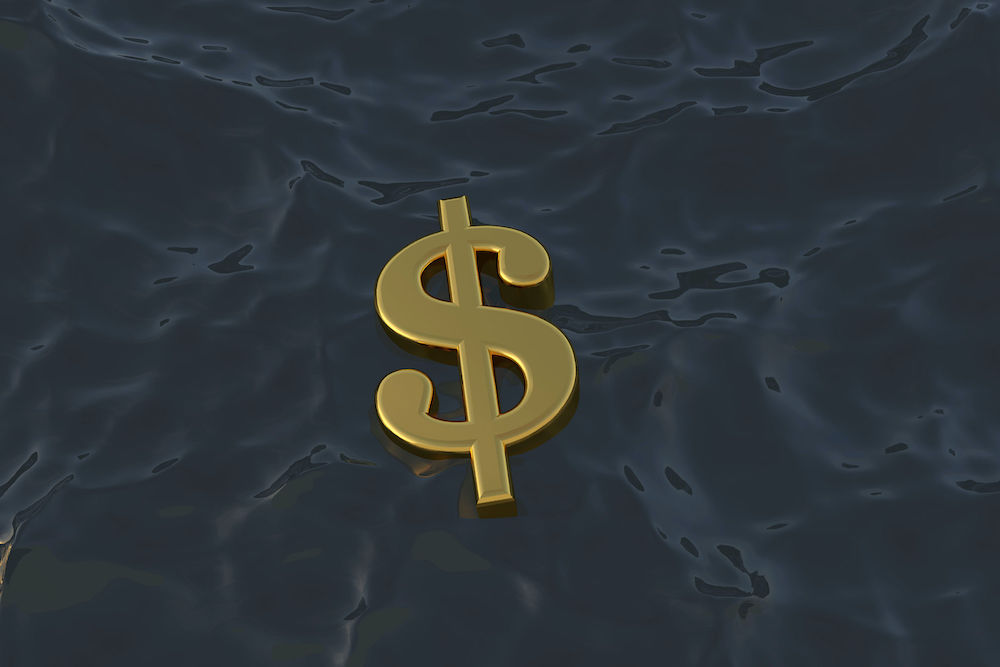 The US dollar continued to suffer in the foreign exchange markets on Wednesday after the single European currency gathered momentum.
A rise for the euro came during a week in which France and Germany began publicly exploring a recovery fund worth hundreds of billions of euros.
The two economies said that the move would help places and industries affected by the coronavirus pandemic.
It also fuelled suggestions that European countries might be getting closer and closer to a fiscal union – a move that is likely to startle some.
The euro's rise was supported by news from Germany that investor sentiment was higher than had been predicted. The findings that were revealed in a survey covered May.
Overall, the single currency was up by over 0.6% in its pair against the US dollar, reaching $1.0992 at one stage.
That was its best performance since the start of this month.
The dollar, meanwhile, was declining largely across the board.
A development that was interpreted by some as a sign that risk was back on the agenda.
The dollar index, a tool used by traders to assess how the greenback is doing in direct comparison to several other currencies, was, at one stage, down by just over half a percentage point.
It was seen at 99.04, which seemed to suggest that it was in for its third consecutive day of drops.
Elsewhere, the Australian dollar appeared to be on course for success.
The currency, which is almost always seen to rise when risk-on attitudes are high, was up by 0.93% in its pair against the US dollar.
It was spotted at its best point in 10 weeks in that pair.
In Canada, the local dollar was also up against the greenback, even though this came on a day when data in the country appeared to reveal deflation-focused tendencies.
In the UK, the pound went up in its pair against the US dollar.
It was seen up by around 0.15% at one stage.
Its gains were perhaps limited to some extent by the fact that inflation in the country declined to under 1%.
UK Inflation levels were recorded at their lowest since around 2016.
Plenty is coming up throughout the rest of the week. On Thursday the weekly sets of unemployment figures will be revealed by the US.
Initial jobless claims for the dates around May the 15th are expected to show a change from 2,981,000 to 2,400,000.
And continuing jobless claims for the dates around May the 8th, a week earlier, are also expected.
Both figures will be released at 12.30 pm GMT.
A statement from the Federal Reserve's Chair, Jerome Powell, is due at 6.30 pm GMT.
And the day will be rounded off by a national consumer price index from Japan, which is expected at 11.30 pm GMT.
This metric will cover April. It was last recorded at 0.4% – year on year basis.