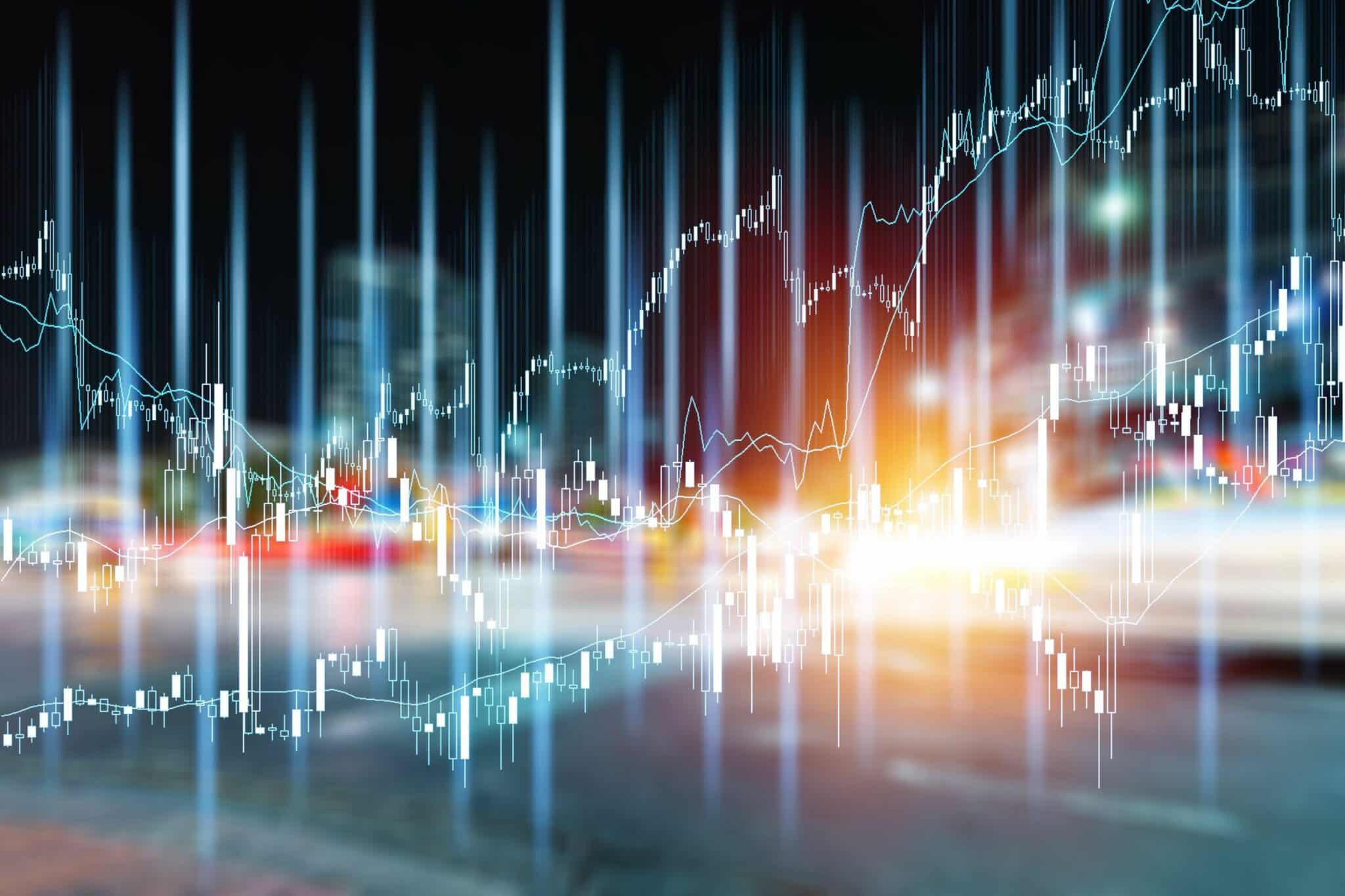 Signs are that sleepy summer markets could be around the corner and investors who have been glued to their screens since March 2020 may finally be considering taking a break. Buy-and-hold investors will be relieved that prices have consolidated after their 15-month rollercoaster ride, and with volatility drying up, short-term speculators will be trying not to lose money on boredom trades. However, before heading to the beach, there is the tricky subject of working out how central bank policy will impact different asset groups. Two crucial reports due this week could help with that.
Not a Manic Monday
With US markets closed on Monday due to the Independence Day holiday, prices across global asset groups have started the week shuffling sideways. After the open in London, the FTSE 100 had moved only two points. US benchmark equity indices were more newsworthy last week, but by mid-morning of European trading, the Nasdaq 100, S&P 500 and DJIA were reporting moves of less than 0.20%. Even the Russell 2000, June's 'go-to' market for price volatility, took a break and reported a price change of -0.01% from Friday's close. That is far from unusual on a US holiday, but equity markets appear to be stabilising. It could be the forex markets that hold the promise of tradable price moves this week.
Global Indices – UNCH on Monday Morning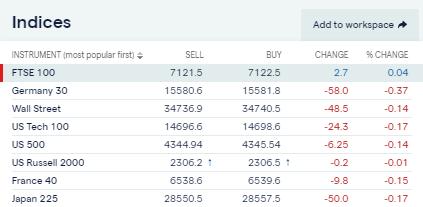 Source: IG
What to Look Out for in the Forex Markets on Tuesday
Things could pick up on Tuesday when the Reserve Bank of Australia shares its interest rate decision with the markets. From a global perspective, the RBA needs to decide if it will follow the hawkish shift of the US Federal Reserve or the continued dovish line taken by the Bank of England. The fact that there is a choice, and a decision to be made by traders on what it will be, should lead to some price moves in AUDUSD.
Markets appear to be currently pricing in Aussie losing ground. The MACD is in bearish territory on the weekly charts, and the RSI is some way off being oversold. Arguments for a short-term downward movement are also supported by the 0.8135 high of Jan 2018 offering stiff resistance only a little way above Monday's market price of 0.7450.
AUDUSD – Weekly Price Chart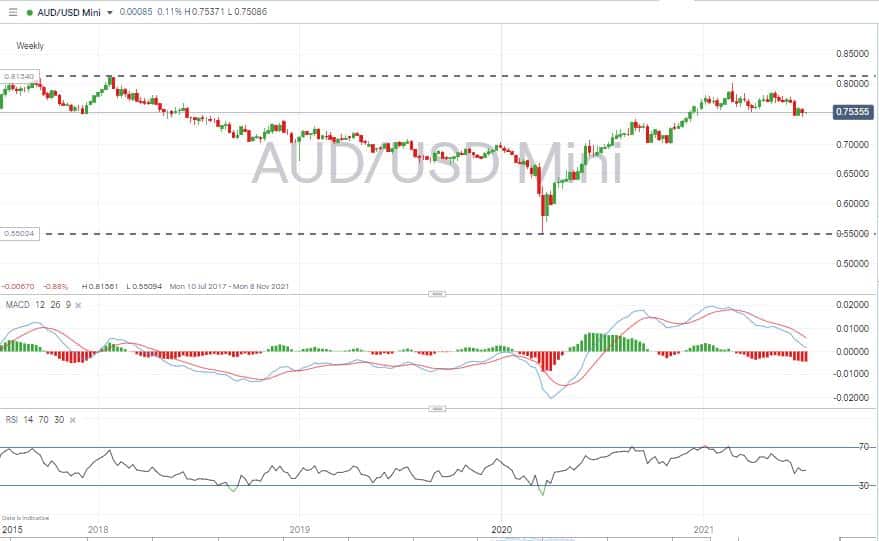 Source: IG
Wednesday – FOMC Minutes
It could be a busy week for AUDUSD as the week's main event is on Wednesday when the other part of the currency pair, USD, comes under the spotlight. The release of full minutes from the previous FOMC meeting could throw up a few surprises. The Fed Committee's message presented in their last press conference was that rates were going to be rising sooner than expected. The devil is, though, in the detail, and any suggestions that the statements don't completely tally with the new approach would lead to USD weakness.
The RBA announcement is due at 2.30 pm AEST and the Governor, Philip Lowe, will meet the press at 4.00 pm AEST.
If you want to know more about this topic, please contact us at [email protected]