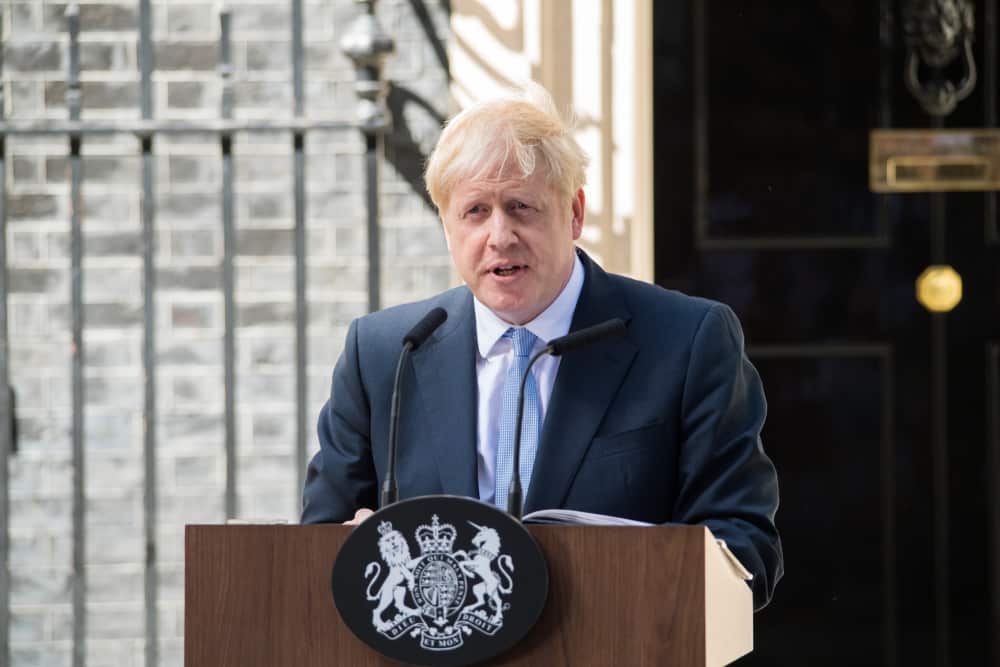 The lead of the British Conservative Party in opinion polling for tomorrow's general election has narrowed – leaving the pound to show signs of fear in the forex markets.
Prime Minister Boris Johnson had previously been largely expected to secure a majority in parliament – and while he still is expected to, YouGov is predicting that it could be smaller than expected at just 28 seats.
The pound went down by a quarter of a percentage point in its pair against the US dollar, reaching $1.3122 at one stage – in a sign that it is highly sensitive to election fever.
This came after a week of positive performance, with the currency reaching its highest stage for eight and a half months on Tuesday thanks to a strong performance by Johnson in the polls.
It also dropped against the single European currency, reaching 0.8455 at one stage per euro – a move that saw it lose its spot from the two and a half year high it saw earlier in the week.
In a triple whammy of disasters for the currency, it went down against the Japanese yen to 142.77 – a far cry from its previous high of close to 143.39.
British voters are set to go to the polls on Thursday, and an exit poll will be announced at 10pm GMT.
The markets are expecting, and even desiring, a Tory victory – and there is a perception that such a result could put an end to fears that Brexit could paralyse the House of Commons for years to come.
Earlier in the week, Labour's shadow chancellor – or finance minister – John McDonnell predicted that the pound would rise in value if Labour was to win the election.
When quizzed about the possibility that pound traders would immediately institute a mass sell-off of sterling, he claimed that this was unlikely.
"There wouldn't be. That's all the advice we've been getting. My fear is that the pound will start to go up because of our investment plans", he argued.
Elsewhere around the world, the US dollar was seen steady against the Japanese yen at 108.80.
There was still no certainty about whether President Donald Trump would go ahead with a set of plans to institute tariffs on a wide range of Chinese items.
The plans for tariffs, which are set to kick in on over $150bn worth of consumer goods, were due to begin on Saturday.
One report in the newspaper The Wall Street Journal suggested that work was being done on both sides to delay the deadline, which is supposedly for Saturday.
The next big task for the dollar to overcome will be the Federal Reserve interest rate decision, which is now on the cards.
It is expected to be announced later on Wednesday, with the meeting currently ongoing.
Overall, it is predicted that there will be no rate rise or drop this time around – but it may well be the case that the American central bank will drop some hints about where it intends to take monetary policy once 2020 comes around.