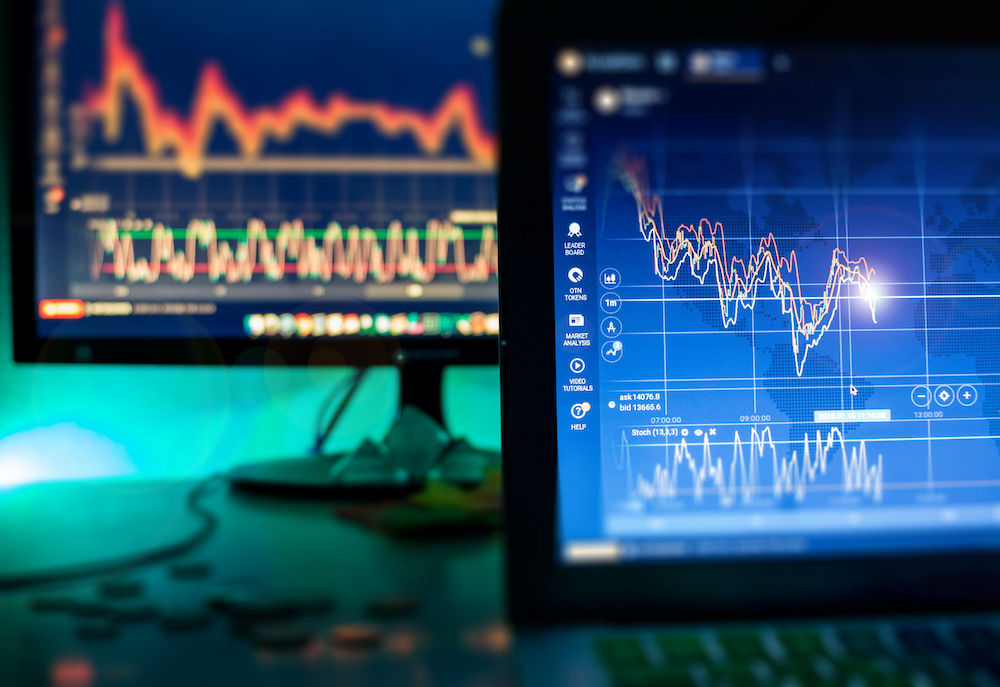 The US dollar dipped significantly in value on Monday after traders appeared to flock to the traditional safe-haven currencies.
The dollar index, which is an artificial tool designed to monitor how the greenback is performing in comparison to more than five other global currencies, plummeted by 0.6% following an earlier drop.
At one stage on Monday, it was seen at 93.777, and the pessimistic outlook for it appeared rooted in two major problems that apply particularly to the US.
The first is the impact of the coronavirus crisis, which continues to claim more lives there.
Around 25% of deaths across the globe have occurred in the country, which is the world's largest economy.
There is a sense among analysts that the country is struggling to keep the crisis – and also its effects on the economy – under control.
The country's labour market seems to be taking a particular hit.
The number of claims submitted to the employment support system in the country, for example, was shown a few days ago to have risen dramatically.
The second factor is the ongoing impact of the tussles between the US and China.
The two countries were locked in a war of words and tariffs during the last calendar year, and this now appears to have moved to the consular world.
Both countries have taken steps to close embassies in one another's countries in recent days, a sign that forex traders have interpreted as negative for the global economy.
The world's safe-haven currencies, represented primarily by the Japanese yen and the Swiss franc, appeared to mop up the value left behind by the flight away from the dollar.
The yen was spotted at its best position in around four months at one stage during the day.
The Swiss franc saw a huge acceleration forwards, reaching its best position in five years at one stage.
The greenback's own status as a safe haven, which it developed during the pandemic, now seems to be dissipating.
Some analysts suggested that the development of the US-China conflict away from being just about trade could impact the dollar negatively – though the long-term consequences remain to be seen.
Elsewhere around the world, the Swedish crown posted a strong performance.
It was seen at 8.7495 at one stage, which was its best performance since 2018.
The single European currency managed to move in reverse to the performance of the dollar index.
The euro rose to $1.1729, meaning that it was up by 0.6% across the course of the day.
This came despite a suggestion from Fabio Panetta, a senior figure at the European Central Bank, that the European economy was far from out of the woods yet.
This was despite the fact that heads of governments from each Eurozone country managed to agree on a huge stimulus deal last week.