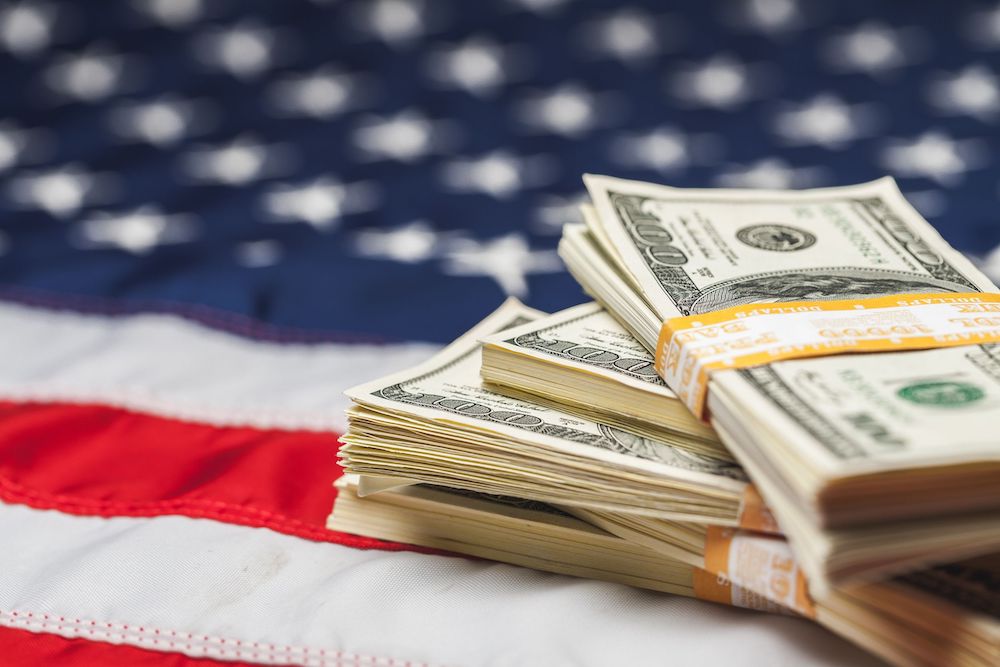 The US dollar found itself up in the foreign exchange markets on Monday morning as the markets adjusted to a day of leaner-than-usual trading volumes.
The currency was spotted up by well over a fifth of a percentage point in its index, which tracks how it is performing compared to several other global currencies.
By this metric, it was seen at 92.957 as the day got underway.
Various reasons for the dollar's temporary rise were posited by analysts, including recent reports that the health of the country's labour market is slowly starting to improve.
Last week's information on unemployment claims revealed that more Americans were in work compared to previous weeks.
There was also a boost in the value of US Treasury yields, a development that often has positive consequences for the greenback.
There was, however, some suggestion that the rates seen for the greenback today could simply be a consequence of a holiday-related fluke.
The country is currently celebrating Labor Day, meaning that all banks are closed down for the day.
Elsewhere around the world, the British pound began to return to familiar worrying territory after suggestions that the trade negotiations between Britain and the EU were beginning to sour.
The currency was down by three-fifths of a percentage point at one stage during the day following a news article indicating that the government could be willing to pass a new law that is not amenable to the bloc.
Prime Minister Boris Johnson's government is reportedly considering a piece of legislation that will override important parts of the Brexit Withdrawal Agreement.
This, in turn, is believed to have exacerbated the perception in Europe that a trade deal is less likely to be struck before the big deadline of 31st December 2020.
The pound was seen at 1.3201 as a result.
In Europe itself, meanwhile, the single currency was also suffering – though not by a large margin.
It was seen down by 0.1% at one stage, reaching 1.1829.
This marked a far cry from the important psychological level of 1.20, which it appeared to reach last week.
In part, this was down to nerves over the upcoming meeting of the European Central Bank, which is due to happen this week.
There is no widespread expectation of an interest rate rise, though there is a suggestion that some asset purchase rises could occur again in 2020.
However, part of the problem for the euro was also down to question marks over the performance of industry in Germany, which is the bloc's largest economy and has been under close scrutiny in recent months.
While figures for July revealed a welcome rise of over a percentage point, this was still a smaller leap than most analysts' expectations – leading to something of a small sell-off for the euro.