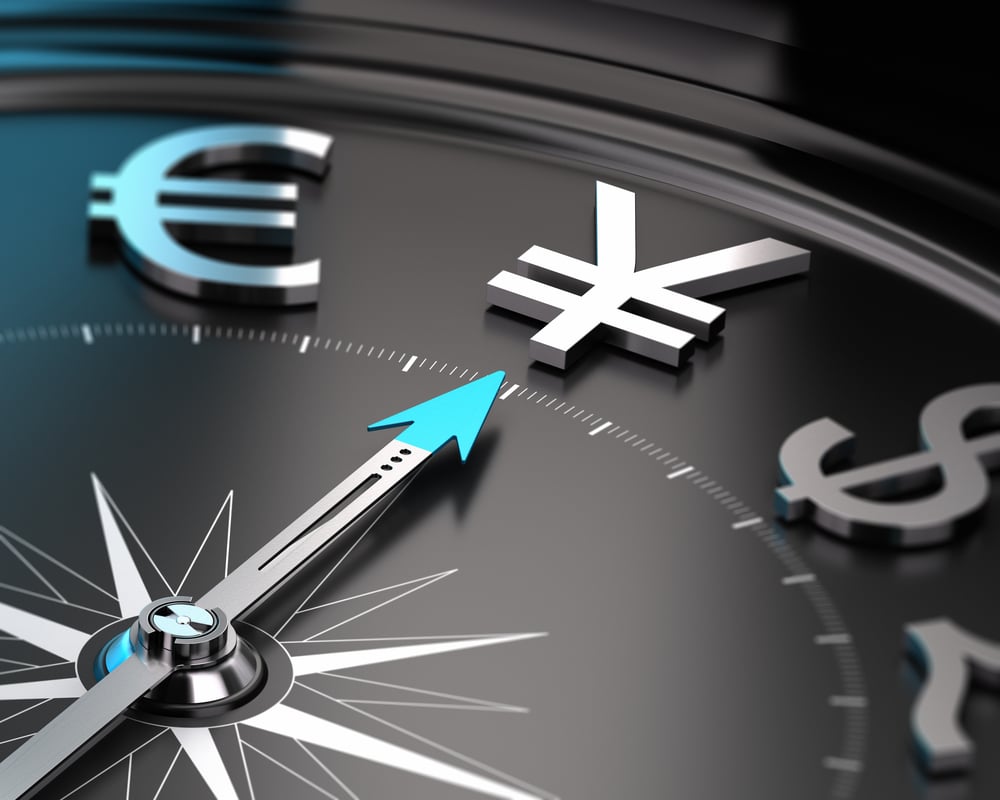 The Japanese yen surged forward in the forex markets on Wednesday and overnight into Thursday after increased fears around a trade war between China and the US-led investors to seek safe assets.
The yen rose by a tenth of a percentage point in the pair, reaching 110.240 against the US dollar.
This was a significant change for the currency, which came back from the fortnightly low point of 110.675 which it reached on Tuesday. It also gained ground against other major currencies too, including the Australian dollar and the British pound. The developments came after suggestions that more Chinese technology imports could be hit by the US.
The US has recently eased restrictions on products from Huawei, but there is now a concern that it could shift its focus to another Chinese technology firm – Hikvision.
Elsewhere, British Prime Minister Theresa May is believed to be close to quitting her post. However, the pound appeared to rise above any day-on-day market jitters and remained fairly steady, at $1.2663 or so, in the GBP/USD pair. This represents a low point for the currency over time.
The forex trading week is now winding its way to a close, but there are still some key events to watch out for in between now and then.
New home sales information for April will be out of the US at 2pm GMT today (Thursday). This will show a change from 692,000 to 675,000, according to analyst forecasts.
There'll be some speeches from central bankers at 5pm GMT onwards. Robert Kaplan, who is president and CEO of the Federal Reserve Bank of Dallas in the US and serves on the Federal Open Market Committee, will speak. At the same time, three other American central bankers – Mary Daly, Raphael Bostic and Thomas Barkin – will share their views too.
New Zealand's imports and exports data for April will be out at 10.45pm GMT.
Looking ahead to tomorrow, retail sales information for April is expected out of Britain at 8.30am GMT. This is expected to show a change from 1.1% to -0.3%, month on month.
Information on nondefense capital goods orders excluding aircraft is due out of the US at 12.30pm GMT. This is predicted to show a change from 1% to -0.3%, according to analysts.
Looking ahead to next week, there'll be some slowdown on Monday due to holidays in major economies. In Britain, the Spring Bank Holiday will take place, while in the US, Memorial Day be occurring.
Elsewhere, there'll be a speech from the Bank of Japan's governor, Haruhiko Kuroda, at 3am GMT.
There'll also be a Japanese leading economic index release covering the month of March, due out at 5am. This is expected to hold firm at 96.3.
On Tuesday, European business climate information for May will be out at 9am GMT. This was last recorded at 0.42.
US consumer confidence figures are due out at 2pm GMT, and the Dallas Fed's Texas Manufacturing Outlook Survey will assess the health of the economy in one of the major US states at 2.30pm GMT.