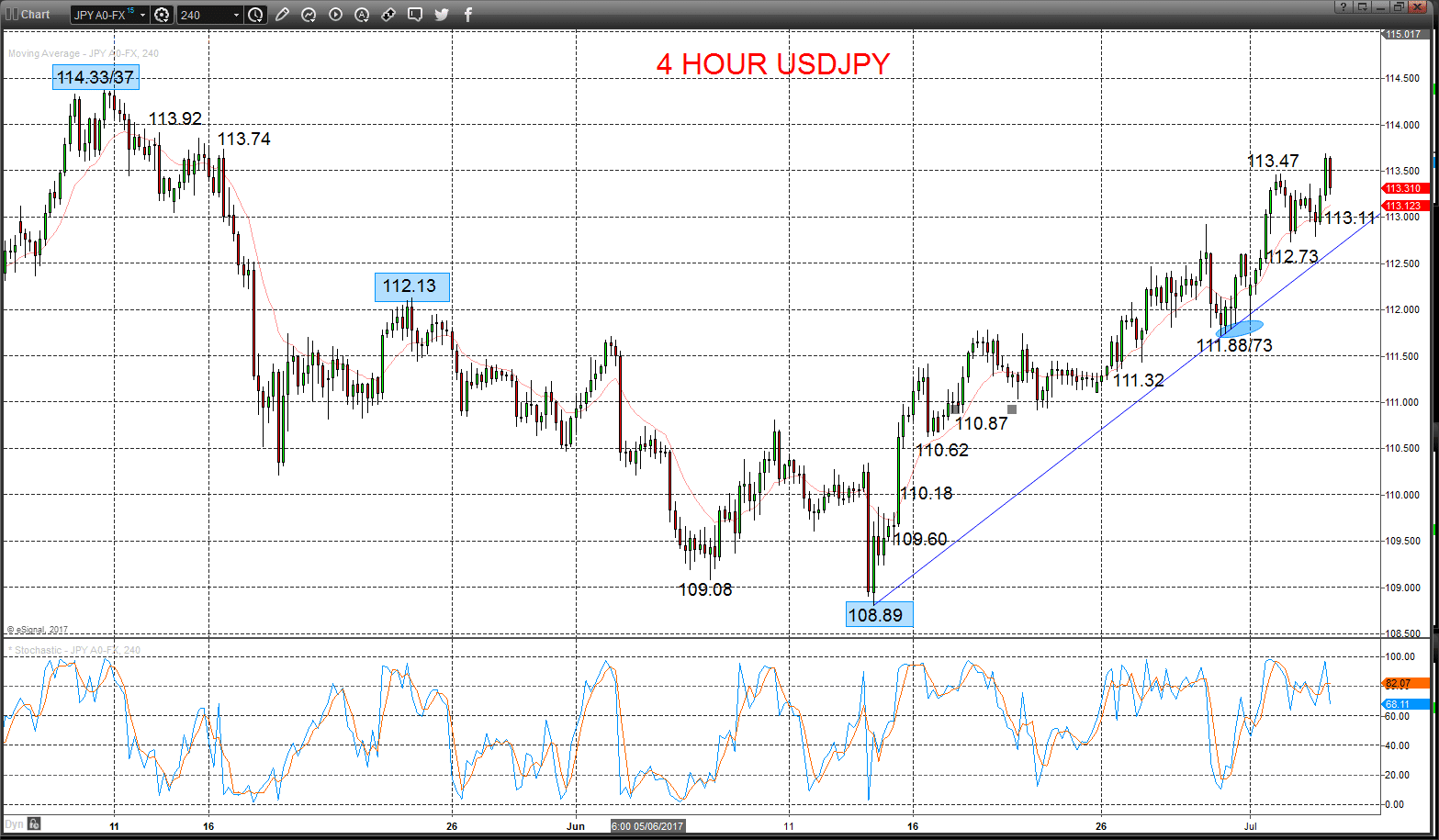 ---
The US Dollar has been generally weak since June against most G10 occurrences with some significant negative signals against the Euro and New Zealand Dollar in particular.
However, USDJPY has shifted from bearish to neutral on an intermediate term outlook, with the risk of a more bullish shift, but only signalled above 114.37.
On the other hand, USDCAD retained an extremely bearish outlook into July.
USDJPY – Upside risks
Another push to the upside as expected on Wednesday to resistance at 113.47, sustaining upside pressures from Monday's surge up through resistance at 113.02 and from the positive tone within the broader range environment evident from mid-June, keeping risk higher again into the Fed meeting minutes and also into Thursday.
Furthermore, the late June push above 112.13 switched the intermediate-term from bearish to neutral; a more bullish tone requires a move above 114.37.
For Today:
l We see an upside bias for 113.74; break here aims at 113.92, potentially up to key 114.33/37.
l But below 113.11 opens risk down to 112.73, maybe 111.88/73.
Intermediate-term Range Parameters: We see the range defined by 114.37 and 108.89.
Range Breakout Challenge
l Upside: Above 114.37 aims higher for 115.50/63 and may be up to 118.65.
l Downside: Below 108.89 sees risk lower for 108.10 and 107.19, 105.99 and 104.93.
4 Hour Chart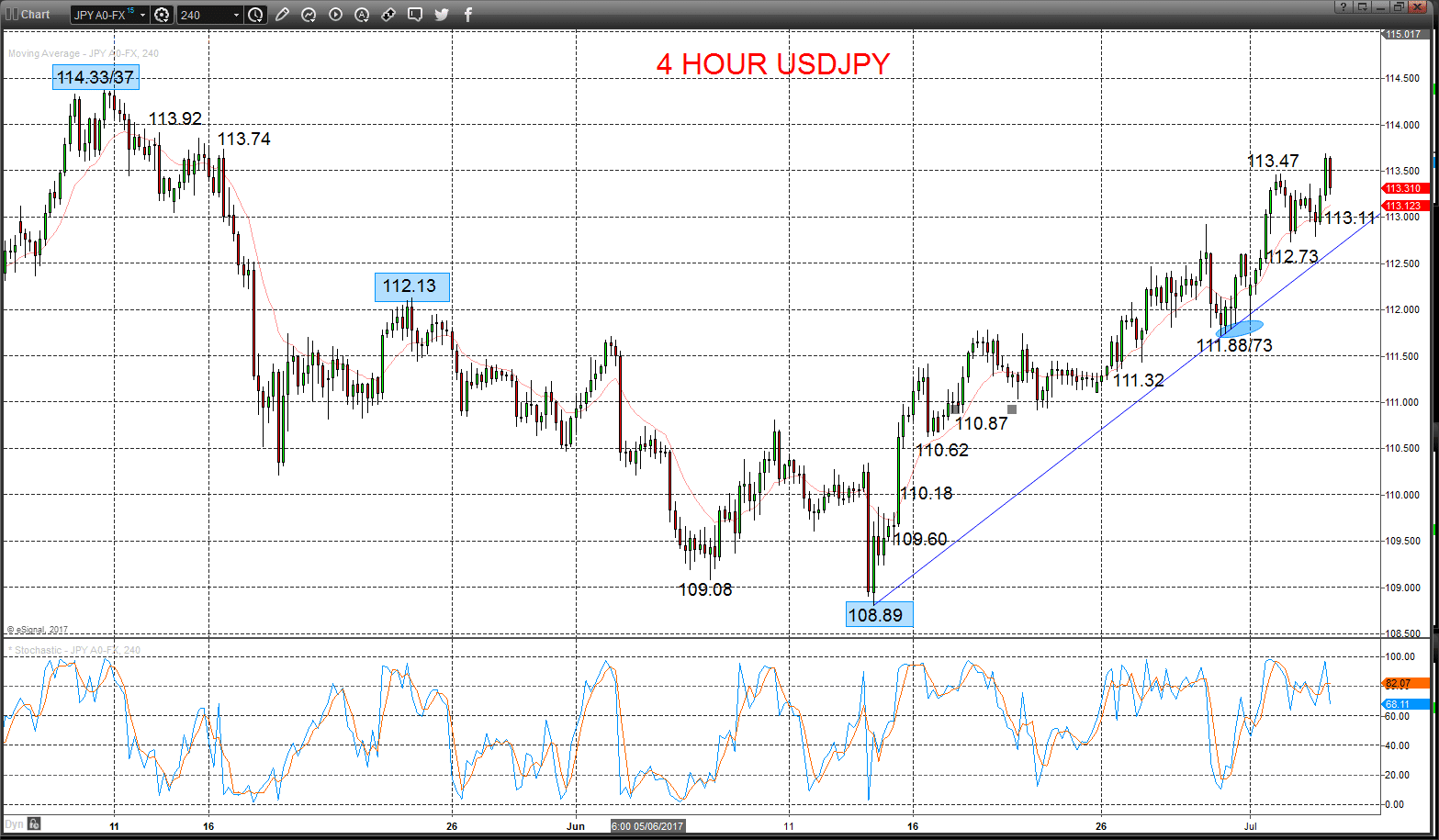 USDCAD – Bearish threat intact
An unexpected rebound on Wednesday, but still contained below our initial resistance at 1.3015, maintaining negative pressures from the entire set off in May and from the June acceleration lower, aiming lower again into Thursday (whilst below 1.3015).
Furthermore, this activity reinforces the June push below 1.3219, which signalled an intermediate-term bearish shift.
For Today:
l We see a downside bias for 1.2908; break here towards 1.2852, maybe 1.2823.
l But above 1.3015 opens risk up to 1.3043, maybe 1.3117.
Intermediate-term Outlook – Downside Risks:
l We see a negative tone with the bearish threat to 1.3002/00 and 1.2965.
l Below here targets 1.2759 and 1.2676/51.
What Changes This? Above 1.3050 signals a neutral tone, only shifting positive above 1.3794.
Daily Chart