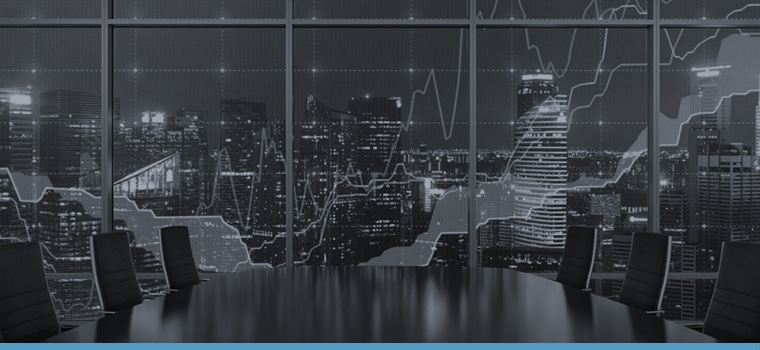 A still bearish EURUSD tone through mid-April, but after a significant breakdown last week, a bounce this week highlights hesitancy ahead of the 1.0462 cycle low from March. We see potential for the Press conference, following the Governing Council meeting of the ECB in Frankfurt on Wednesday 15th April at 2.30 p.m. Central European Time to allow for a more significant break lower.
EURUSD Technicals Point Lower
We looked for a consolidation tone for Tuesday after a bounce from another new setback low to start the week, but a better bounce leaves a higher level consolidation theme into midweek.
However, the plunge last week below the 1.0613 impulse level reinforced the more bearish tone through trend line, neckline and chart support at 1.0713.
For Today: We see a neutral tone Wednesday ahead of the ECB Press Conference between 1.0720/29 and 1.0559 (but with a bear bias)
Break above 1.0729 aims for 1.0789, which we would look to try to cap.
Break below 1.0559 aims through 1.0521 for 1.0495, maybe even the cycle low at 1.0462, which we would look to try to hold.
Short-/Intermediate-term Outlook – Downside Risks:
Into April we see bias for a further for a retest of the March 1.0462 March cycle low.
As we have stated since last year, for 2015 (Q2?), the threat is to PARITY and just below here, .9900, the 78.6% retrace of the entire 2000-2008 bull rally.
Overshoot risk for Q2 is now lower to the .9609 swing low from 2002.
What Changes This? Through 1.1053 signals a neutral tone, only shifting positive above 1.1249.
4 Hour EURUSD Chart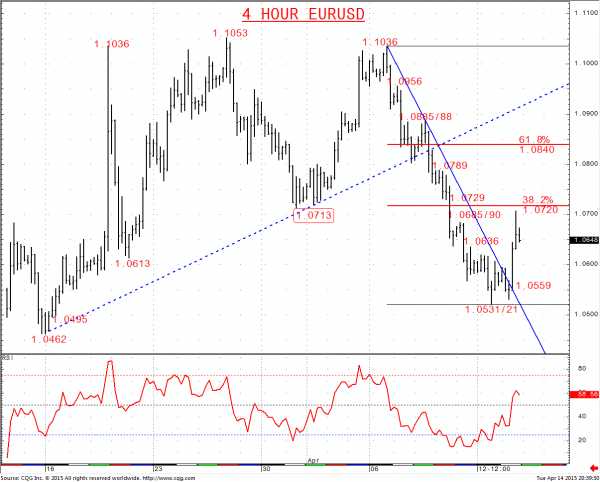 Monthly EURUSD Chart