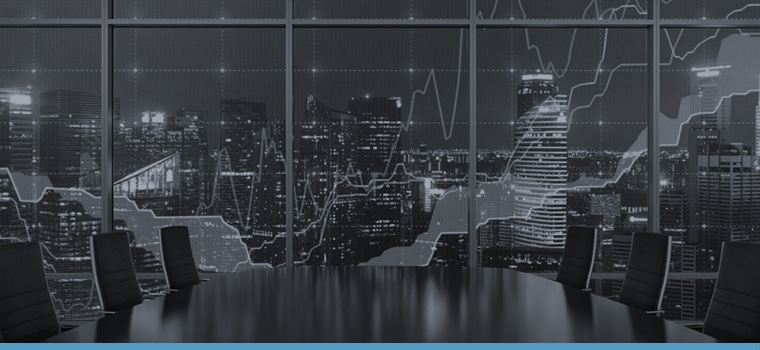 The US Dollar has been in negative mode since the FOMC Statement on Wednesday 17th June. The setback across major G10 currencies (even the beleaguered Euro) leaves bias for further erosion into latter June.
Here we look at the next key support levels for the US Dollar versus the Euro, GB Pound, Japanese Yen and Australian Dollar.
EURUSD
We see a positive tone with the bullish threat to 1.1467.
Above here targets 1.1534 and 1.1680.
Daily EURUSD Chart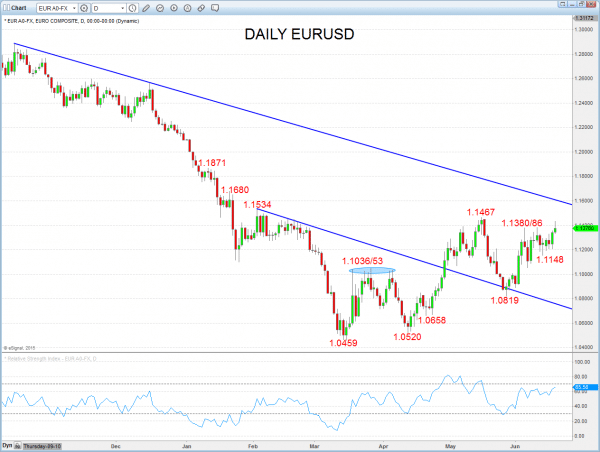 GBPUSD
Having probed above retrace resistance at 1.5879, we see risk to 1.6000 and 1.6182/88.
Overshoot threat is closer to 1.6525.
Daily GBPUSD Chart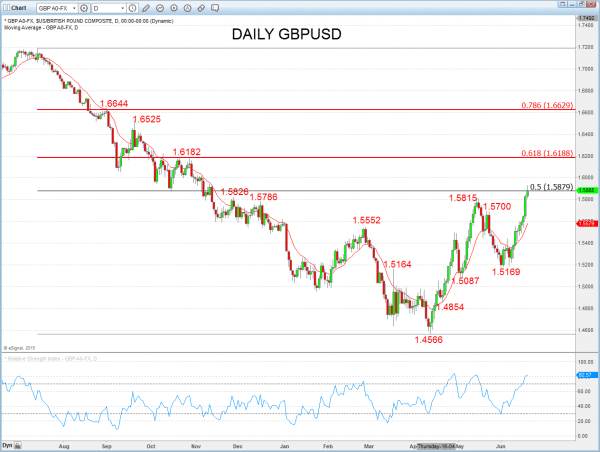 USDJPY
We see a positive underlying tone whilst above 121.53, but see short-term risk for a correction down to here.
Daily USDJPY Chart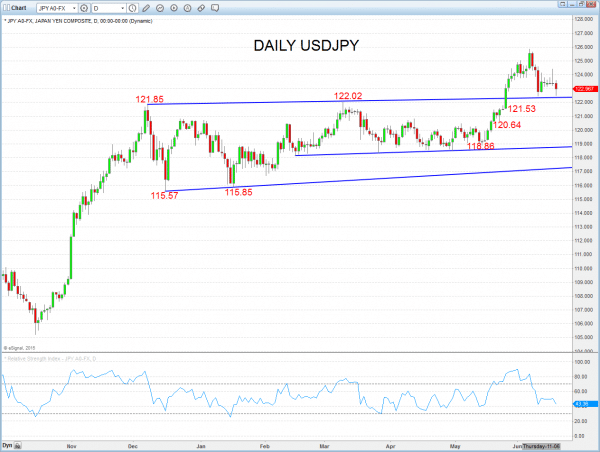 AUDUSD
A small base formed through .7819/40.
Above .7932 would aim higher for .8000 and .8164
Daily AUDUSD Chart