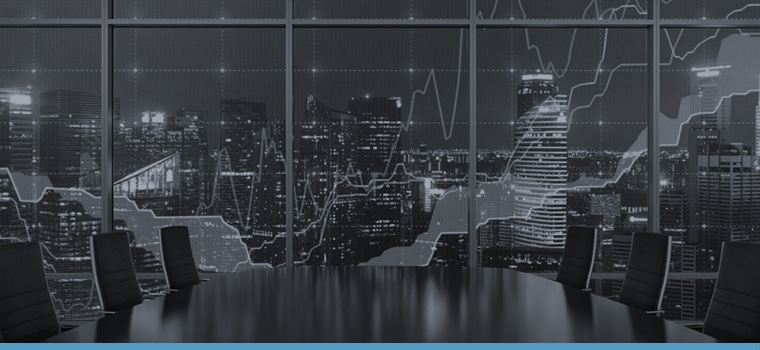 ---
The US currency has remained solid over the past week, against both the Canadian Dollar and Japanese Yen, to leave the bias for further gains for the US$ against these currencies through late November.
Although USDCAD is still defined by a broader range environment into month-end, we still see risk skewed for a more bullish shift above the current 2015 cycle high.
In addition, US$ strength remains intact versus the Japanese Yen (despite a modest setback last week), with USDJPY still aiming higher for latter Q4.
USDCAD
Despite the previous setback from the 1.3371 peak, for a small top, the bounce from ahead of 1.3221 on Thursday-Friday sets a positive bias for Monday.
Although we still see a broader range into November, risk is still skewed for a bullish signal above 1.3457/62.
For Monday:
We see an upside bias for 1.3356; break here aims for 1.3369/71, maybe 1.3416
But below 1.3238 and 1.3242 opens risk down to 1.3221 and 1.3202.
Short/ Intermediate-term Range Parameters: We see the range defined by 1.3457/62 and 1.2828.
Range Breakout Challenge
Upside: Above 1.3457/62 aims higher for 1.3819 and 1.4000/4030.
Downside: Below 1.2828 sees risk lower for 1.2656 and 1.2304.
Daily USDCAD Chart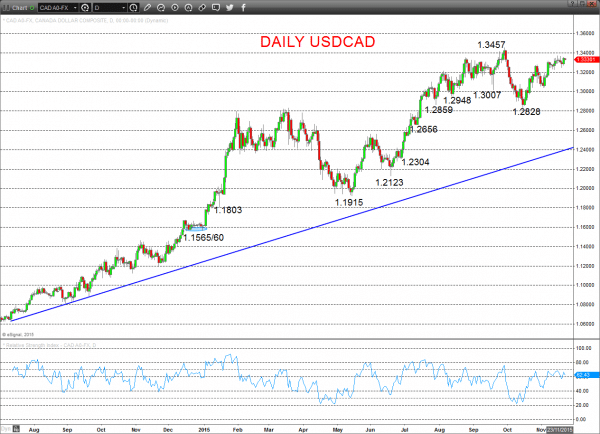 USDJPY
The previous surging rally above the 121.75/77 area has set a stronger base and bullish tone into November.
The bear setback Thursday from 123.60/75 resistance, but to hold 122.18 support, sets a neutral tone into Monday (bit with support more at risk).
For Monday: We see a neutral tone between 123.38 and 122.60 (with a negative bias).
Break above 123.38 aims for 123.60/75, which we would look to try to cap.
Break below 122.60 aims for 122.18, which we would look to try to hold.
Short/ Intermediate-term Outlook – Upside Risks:
We now see a more positive tone with the bullish threat to 124.16.
Above here targets 125.28 and 125.85.
What Changes This? Below 199.99 signals a neutral tone, only shifting negative below 118.03.
Daily USDJPY Chart