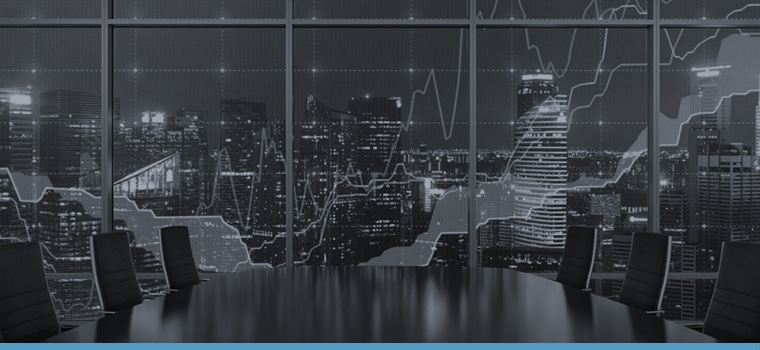 ---
USD weakness has resurfaced across G10 currencies this week after previous losses in early October.
This points to additional USD erosion through mid-month and for USDCAD and USDJPY keeps the focus on support factors.
USDCAD
A negative tone to the erratic consolidation activity this week leaves a downside bias for Thursday.
A push through notable support at 1.2948, after the previous breach of key support at 1.3007, leaves a broader October range theme (with risk still for a bearish shift below 1.2859).
For This Week:
We see a downside bias for 1.2897/96; break here aims for key 1.2859, maybe 1.2805.
But above 1.2978 opens risk up to 1.3021, maybe 1.3074/80.
Short/ Intermediate-term Range Parameters: We see the range defined by 1.3457/62 and 1.2859.
Range Breakout Challenge
Upside: Above 1.3457/62 aims higher for 1.3819 and 1.4000/30.
Downside: Below 1.2859 sees risk lower for 1.2656 and 1.2304.
Daily USDCAD Chart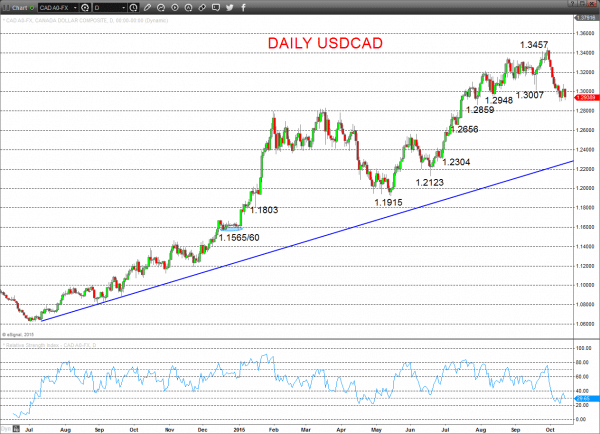 USDJPY
Another roll still lower Wednesday, through 119.59 and 119.33 support to maintain a negative tone for Thursday.
In addition, the latter August aggressive sell off through multiple 2015 supports (118.86, 118.14, 116.67) and setback from 121.75/77 resistance, still leaves an underlying bear tone into early October.
For This Week:
We see a downside bias for 118.66/57; break here aims into the 118.43/118.21/117.83 area.
But above 119.66 opens risk up to 119.92, which we would look to cap.
Short/ Intermediate-term Outlook – Downside Risks:
We see a more negative tone with the bearish threat to back down to the 118.43/118.21/117.83 area and 116.14 spike low.
4 Hour USDJPY Chart